Community News August 2020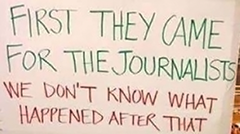 Reach for the Stars to support Washington County Kids
August 6, 6:30-7:30 pm, free tickets with registration
Enjoy a fun evening of music, inspiring speakers, and silent auction goodies. Join Washington County Kids (WCK) for their annual fundraiser. WCK works to ensure access to quality out-of-school time programs that equip Washington County children for success. Get your free tickets here (click the green "Register" box).
Featured Speakers: Congresswoman Suzanne Bonamici and Senator Jeff Merkley. Music provided by guitarist Peter Vik. Door prize (no purchase necessary).
Silent auction (online): Participate in our auction! Begins July 31 at 11 am and ends during our online event.
Can't make it? Please consider making a donation.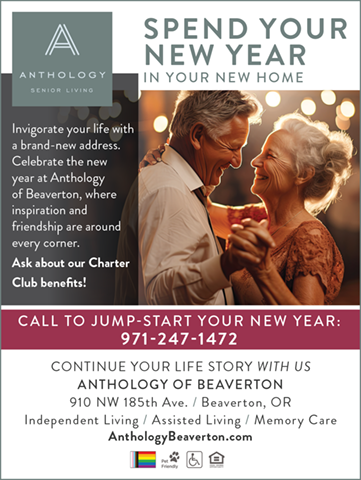 Washington County Kids holds free virtual Care Expo
Tuesday, August 11, 6:30-8 pm, email for zoom link
As fall approaches, families and program providers are working hard to determine the best way to support children during these challenging and uncertain times. To facilitate communication and help families get to know their kid-care options, Washington County Kids (WCK) is sponsoring its first "Care Expo," a free virtual event.
During the online event parents will have the opportunity to interact with childcare and afterschool providers and learn about their plans for in-person and virtual programs. Each free virtual event will open with a short presentation regarding child safety followed by breakout sessions with providers. Pre-registration will be required. A list of participating providers will be sent to parents prior to the event so they may select the breakout sessions they wish to attend, and all participants will be provided with fun activity handouts.
For more information visit WashingtonCountyKids.org, email info@washingtoncountykids.org.
Civics for Adults free online sessions
The Hillsboro Public Library is offering virtual classes designed to support critical thinking skills, enhance civic knowledge, and inspire political engagement. These Civics for Adults workshops are presented by Donna L Cohen, MLIS (Master of Library and Information Studies), MEd. Donna believes that civic education should be lifelong and that public libraries are the best places for this. She also maintains a Civics for Adults Facebook page that provides important and timely civic information.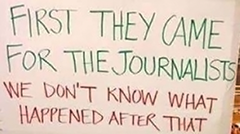 The first four workshops are listed below and also on the Hillsboro Public Library calendar. The workshops are free, but registration is required. Find the workshop that you are interested in on the calendar, click the workshop name to go to the detail page, and then click the Registration button.
Misinformation, Fake News, and Political Propaganda
Sunday, August 2, 1-2:30 pm
Are you overwhelmed with messages from politicians, news sources, and other media? Become your own fact-checker!
Beyond Voting: Elections and Campaign Financing
Sunday, August 9, 1-2:30 pm
Discusses our electoral systems and specific ideas for bi-partisan civic/political engagement.
The Power of the Constitution on Political Conversation
Sunday, August 16, 1-2:30 pm
Look at the Constitution's creation and its structural limitations, and trace major changes to its interpretation.
Citizen Activism 101 – Making Change Happen
Sunday, August 23, 1-2:30 pm
This session covers topics related to our electoral systems and presents specific ideas for bi-partisan civic/political engagement.
New! Online Police Reports from Washington County Sheriff
Need to file a police report? We have launched an online police reporting system where community members can file police reports online as long as they meet specific requirements. For more information, please visit us at: co.washington.or.us/Sheriff/report-a-crime.cfm.
The following reports can be reported online:

Identity Theft
Lost Property
Theft (including thefts from vehicles)
Vandalism (including graffiti and damage to vehicles)
If you do not wish to make an online report or your incident is not listed in the category selection list, please call 9-1-1 if an emergency or 503-629-0111 for non-emergency, to file your report.
PCC Rock Creek music department info session for fall term
Tuesday, August 25, 4 pm, online: register for link
Join the Portland Community College Rock Creek Music Department for an info session. We will have information on our Fall class schedule and what classes to take if you want to major in music or just take classes for fun. Learn about our applied music program and our high-quality instrumental and choral ensembles which are fully optimized for temporary remote instruction. We offer a full array of pre-professional music coursework (piano, guitar, music theory, music technology, music history and more) that will transfer to private and state colleges, offered by award-winning faculty, all at a fraction of the cost. Find out how to audition for the '20-'21 Rock Creek Chamber Choir or Jazz Band. For more information join the info session or contact: Jason Palmer, jason.palmer@pcc.edu (instrumental music) or Samuel Barbara, samuel.barbara@pcc.edu (vocal music) or, go to our website www.pcc.edu/musicrc.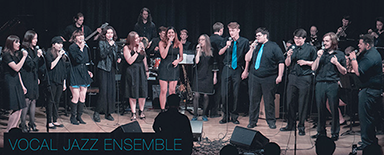 To preregister for this free session, please go to: pcc.edu/programs/music/rock-creek.
Virtues Card
Acceptance is embracing life on its own terms. We are open to what is, rather than wishing for something different. We face the truth in all circumstances with honesty and courage.
Acceptance helps us to bend without breaking in the winds of tests, to gather the lessons, and to step forward with new wisdom and awareness.
The practice of Acceptance: I receive my tests with humor and grace. I see the truth in all I experience. I accept the things I cannot change. I trust that there is some good in whatever happens. I accept my intimates as they are. I trust that I am a person of value.
Affirmation: I am thankful for the gift of Acceptance. It brings me serenity.
Download the new app at virtuesmatter.com for four sets of cards: Reflection. Meditation. Education. Family. Contact Delaram Adyani at 503-267-0202 for information on Virtues Connection Portland.
Tualatin Valley Creates presents Parenting a Creative Child (Webinar Workshop)
Saturday, August 15, 12-1:30 pm, via zoom, register for link
Have you wondered how to best support your child's growth, especially during this unprecedented time? We invite parents and their children to join us for an interactive webinar with Mary Andrus, Art Therapy Program Director at Lewis and Clark College, and Portland-based art therapist Jolie Guillebeau.

The speakers will lead participants through a calming art-based activity and discuss how creativity helps children (and the child in all of us) process challenging situations. Explore how the intrinsic link between art and play is crucial for children as well as adults. Plus, come away with tools and resources to encourage your children to express themselves fully.
Please have the following supplies available for a craft during the workshop: Aluminum foil, masking tape, markers, paper, (optional: feathers, buttons, glue, pipe cleaners)
Register for the zoom meeting here.
Creative Industry Networking: Visualizing Art Online
August 19, 6:30-7:30 pm, via zoom, register for link
TVC's virtual networking events for Washington County's creative community are designed to be casual platforms for individuals to connect. This month, we invite individual artists and representatives of the region's galleries to come together to share ideas, challenges, and wins. Ignite conversations, strengthen your network, and build collaborations with your peers during this unprecedented time. Co-hosted with Portland's Blackfish Gallery.
Register for the zoom meeting here.
Viva Village
Viva Village is following State of Oregon COVID-19 Guidelines, by exercising a cautious approach toward all Village activities and events, in order to protect the health and safety of its members and volunteers.
Online Events: Viva Village continues to offer popular monthly Zoom events and we plan to increase the number and variety of online activities. Most online events are open to the public.
Volunteer Services are guided by established pandemic protocols and limited to the following: grocery shopping, picking up prescriptions, etc.; services that can be rendered outdoors or in a well-ventilated garage; transportation to medical and dental appointments.
New Membership and Volunteer Applications are welcome and continue to be acted on promptly. To learn more, visit vivavillage.org and click on Membership or Volunteering at the top of the page, OR call 503-746-5082.
Online Women's Coffee
Every Tuesday, 10 am, August 4, 11, 18, 25, RSVP.
Online Age Café
Fridays, August 14, August 28, 11 am-12 pm, RSVP
Small group conversations exploring topics of interest to older adults. New, thought-provoking topics each session. Sponsored by Viva Village, the Beaverton City Library, and Washington County Disabled, Aging, and Veterans Services (DAVS).
Online Men's Coffee Break
Monday, August 24, 10-11 am, RSVP
Conversation and coffee
Online Viva Village Book Club
Tuesday, August 25, 1-2:30 pm, RSVP
Selected Book: What Alice Forgot by Liane Moriarty.
For more information or to RSVP for the Zoom Link, call 503-746-5082 or email vivavillageevents@gmail.com.
CWS delays rate increases
Clean Water Services has delayed increases to all rates and fees through 2020 in response to COVID-19-related financial stress in our community. Our essential work to protect our customers, public health, and the environment continues. We will re-evaluate in December 2020 and increases may then occur based on the economic recovery of our region. The annual adjustment for average usage will be reflected on bills beginning in July.
Blood Drive
Thursday, August 27, 12-5 pm, Si Senor in the American Red Cross Bus, 11525 SW Choban Drive
Summer Browner Real Estate Portland and the American Red Cross are hosting an upcoming blood drive. Please join our lifesaving mission and schedule an appointment today! The need for blood is constant and only volunteer donors can fulfill that need for patients in our community. Nationwide, someone needs a unit of blood every 2 to 3 seconds and most of us will need blood in our lifetime. Make an appointment with this link.
Download the Red Cross Blood Donor App on the App Store, Google Play or text BLOODAPP to 90999. Schedule appointments, view your blood type and results of your mini-physical, and track your donations. Thank you for supporting the American Red Cross blood program!
Solid Waste & Recycling update
Washington County is currently in Phase 1 of reopening. While county offices are now open, and some in-person services are being offered, most of Solid Waste and Recycling's staff will continue to work remotely. We are still available to answer general questions regarding garbage and recycling services as well as to mail educational materials upon request.
Also, we still encourage everyone to securely bag their garbage in order to contain facial tissues, disposable wipes, gloves, face masks, and other personal protective items. Taking these measures will keep maintenance, janitorial and waste collection company staff safe.
Thank you for your patience and your ongoing commitment to keeping yourselves and our community safe, healthy and sustainable! Please feel free to contact us by phone at 503-846-3605 or by email at recycle@co.washington.or.us. For more information and resources related to the COVID-19 response in Washington County, go to co.washington.or.us/HHS/CommunicableDiseases/COVID-19/index.cfm.
SOLV Forest Park Cleanup
Saturday, August 15, 9 am-12 pm, anyone over the age of 13 is welcome.
Everyone who values Forest Park or doesn't like to see trash along our roads is welcome to help us clean up the roads through the park. Removing this trash will clean up and protect the park, headwater streams, and local wildlife. SOLV provides trash bags, safety vests, and gloves, which we will make available to volunteers.
You must register for the event on the SOLV web site: www.solv.org. Search for Forest Park Neighborhood and you should see our event (note that we are not the No Ivy League). Michael will communicate with you about where you should work and how to get trash bags and other supplies. Each household needs to distance itself from others for safety.
We're using new guidelines developed by SOLV to keep volunteers safe. The SOLV site currently says that the event is limited to 25 people, but we will raise the limit as folks sign up—there is no practical limit on the number of people who participate.
Email michaelecordisco@gmail.com for questions!
County Commissioners seek public input on community needs
The Washington County Board of Commissioners (BCC) invites the public to participate in a series of "Community Listening Sessions" intended to help them understand community needs from a wide variety of diverse perspectives. The Board will use the feedback generated to guide future plans related to services, investment priorities and policy direction that are equitable to all residents.
In addition to a general conversation about community needs, the Board asks for feedback about their recent proposal to fully fund body-worn cameras for all Sheriff's Patrol deputies. A short online survey has been prepared for community members to weigh in on a list of additional subjects that could be discussed at the listening sessions or make additional suggestions.
The listening sessions will take place throughout the last two weeks of August. While all are welcome to attend any session, some meetings are geared to specific cohorts in order to ensure a safe place for all community members and to help all voices be heard. Listening session attendees will be encouraged to reserve input and speaking time for community members who are often marginalized in similar conversations.
Community Wide Meeting
Monday, August 17, 6 -7:30 pm
Latinx Community
Thursday, August 20, 6 -7:30 pm
LGBTQ Community
Monday, August 24, 6 -7:30 pm
Black, Indigenous, and Persons of Color (BIPOC)
Thursday, August 27, 6 -7:30 pm
Community Wide Meeting
Saturday, August 29, 10-11:30 am
People with Disabilities
Monday, August 31, 6 -7:30 pm
Click here to register for one or more sessions.
Community Placemaking applications open August 3
Metro's Community Placemaking grant program helps people tackle community challenges or opportunities through equity-focused creative, arts-based projects. Grants ranging from $5,000 to $25,000 support efforts that involve and benefit communities of color and other historically marginalized communities, foster connection to place, and strengthen social fabric. No matching funds are required.
The 2021 application and handbook will be available on the Community Placemaking page beginning August 3. Applications are due at noon on Monday, September 28. Information sessions will be held remotely on August 13, August 19, August 25, and September 9.
MLK and the Voting Rights Act
Thursday, August 20, 7 pm, RSVP to receive Zoom link
The League of Women Voters of Oregon is offering a community-wide discussion on Martin Luther King Jr. and the Voting Rights Act! Led by Alisa Harvey, this discussion will guide participants through historic events using the Harvard Case Study method, encouraging them to probe the racially-charged legacy of American voting. By the conclusion of the case study, participants will have applied past lessons to present social movements.
Ms. Harvey says, "The intention behind teaching these cases is to help students and the community recognize the importance of being engaged, and encouraging a public discourse on these critical issues with historical knowledge as people make decisions with regard to voting."
Please pre-register for this event by visiting lwvor.org/oregoncivics/. After registering, participants will receive a 20-page pre-reading assignment and questions via email.
Consensus: Cybersecurity and Privacy
Thursday, August 27, 3 pm, via Zoom
The Washington County chapter of League of Women Voters will meet to determine if our unit has consensus on the issues studied in LWVOR's study "Privacy and Cybersecurity Today." The study can be accessed here. Any member who wants a print copy and has not yet received it can contact Kathleen at k.hersh@lwvor.org.
For more background, visit this page for a presentation made by the study committee at the League's national convention.
A link to the Zoom meeting will be sent to League members a few days before the meeting. If you do not receive a link before the meeting, contact Kathleen at k.hersh@lwvor.org.
Learn more about the Washington County Chapter, and join the group by visiting their website.
Enjoy the health benefits of swimming! It's never too late to learn!
Swimming offers many health and fitness benefits. It works your entire body, enhances your cardiovascular conditioning, builds muscle strength and endurance, and improves your posture and flexibility. It's also a low-impact exercise that protects your joints from stress and strain, making it an activity that can be enjoyed at any age. It's never too late to learn how to swim, and Tualatin Valley Fire & Rescue encourages parents to ensure their children learn this life skill and how to stay safe in and around water. Both adults and children can enroll in swimming lessons taught by qualified instructors.
This summer, as people head to area pools and local waterways to cool off and enjoy the outdoors, TVF&R advises you to plan ahead for possible risks, learn about water safety, and know how to respond to a water emergency. A drowning or near-drowning can happen in a matter of seconds. It typically occurs when a child is left unattended or during a brief lapse in supervision. Some may be surprised to learn that drowning is silent — there can be very little splashing, waving, or swimming to alert parents and bystanders to a swimmer in distress.
Make safety a priority when in or around water by following these tips:
Always supervise children, giving them your undivided attention. Keep young kids within arm's reach of an adult and make sure older children swim with a partner.
Use the buddy system — even adults should never swim alone, especially in open water such as lakes, rivers, and streams.
Know your swimming limits and keep an eye on weaker swimmers.
Watch for the dangerous "toos." Take frequent breaks if you are feeling too tired, too cold, too far from safety, exposed to too much sun, or experience too much strenuous activity.
Don't dive in shallow water or unfamiliar areas. The American Red Cross recommends 9 feet as a minimum depth for diving.
Young children should always wear a U.S. Coast Guard-approved life jacket when in or around open water. Weak or non-swimmers should also wear a life jacket in pools.
Do not use air-filled swimming aids in place of life jackets or life preservers with children. "Water wings" can give parents and kids a false sense of security. These air-filled aids are toys that are not designed to be personal-flotation devices.
Adults should have or wear a personal-flotation device when boating or fishing in open water.
Avoid alcohol and drugs.
Have a charged cellphone nearby in the event of an emergency.
Learn CPR and basic water rescue skills.
TVF&R also reminds you that swimming in a natural body of water is different from a pool. More skills and energy are needed, along with an eye for potential hazards. Those heading to swim outdoors in open water need to be aware of uneven surfaces, river currents, ocean undertow, and changing weather.
For more safety tips, visit www.tvfr.com.
Salmonberry Trail meeting
Friday, August 7, 10 am-noon, view on YouTube
The Salmonberry Trail Intergovernmental Agency (STIA) will meet virtually to discuss the proposed Salmonberry Trail corridor. The public can view the proceedings on Youtube at https://bit.ly/stiavideo.
The proposed Salmonberry Trail is an 86-mile corridor that follows the Port of Tillamook Bay Railway connecting Tillamook and the city of Banks in Washington County. The proposed route connects eight cities and two counties, passing by the Oregon coastline, fisheries, farmland and through the Oregon Coast Range.
Items to be discussed include updates on the Salmonberry Trail Foundation and status of the current River and Canyon Segment planning study. STIA was established to promote and facilitate coordinated direction and guidance in the planning, long-term development and eventual maintenance of the multi-use trail.
For more information or if you'd like to submit public comment for board members to review, contact Dennis Wiley, Salmonberry Trail project manager, dennis.wiley@oregon.gov. at least 3 days prior to the meeting.