Saving Animals at the Bonnie L. Hays Small Animal Shelter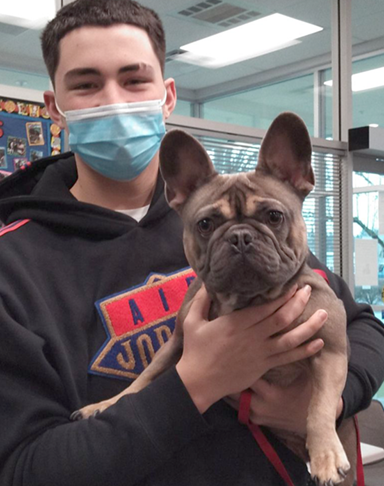 By Vicky Siah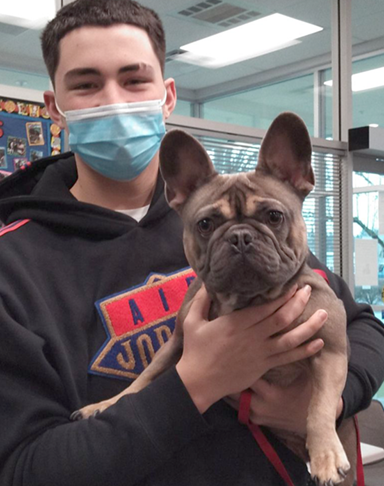 The Bonnie L. Hays Small Animal Shelter is one of Washington County's best-known hubs of animal services—from dogs and cats to bunnies and even tortoises, Bonnie Hays reunites lost pets with their owners. Bonnie Hays seeks to give every animal proper care, and when animals go unclaimed, their partnerships ensure that each pet gets a second chance at a loving new home.
Over the past years, Bonnie Hays has shifted away from conducting adoptions on-site and focused on reunification. Many questions arose as a result of this move, and for answers, we followed up with Animal Services Manager Randy Covey at Washington County Animal Services.
How does Washington County Animal Services function?
Washington County's Animal Services program operates through a network of partner organizations. These organizations serve all of Washington County by conducting field investigations, code enforcement, animal cruelty investigations, and animal danger response. As part of the County network, Bonnie Hays is often the frontline of the animal response effort—they support the intake of animals and try to connect lost pets to their initial owners. "Animals thrive best outside of shelters," Covey says. "The County sets a stray hold period, and after that, we will do a behavioral/medical check, spay, and neuter these animals to help them transfer to a new home." Bonnie Hays does not euthanize healthy animals, and instead, they take a preparatory approach. With these guidelines, adoption-eligible animals receive all initial veterinary exams before being transferred to placement partners.
Washington County laws define shelter hold lengths based on animal identification, and Bonnie Hays scans each admitted animal for ID tags upon entry. If an animal arrives without an ID, Bonnie Hays will shelter the animal for at least three business days while attempting to find its owner. Animals with IDs will be kept for seven business days while they try to contact the owner. Bonnie Hays' mandate is to return animals to owners whenever possible; ideally within the first two days.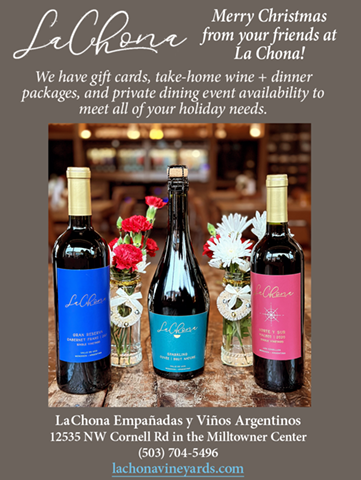 Many of Bonnie Hays' interactions with animals do not happen at the shelter. Field personnel responding to calls carry scanners with them, and upon finding an animal, they check for microchips (or other forms of identification). If personnel can locate the pet's owners, they will bring the pet directly back to the owner's home. Microchips and licensure are two of the best ways that owners ensure pet safety.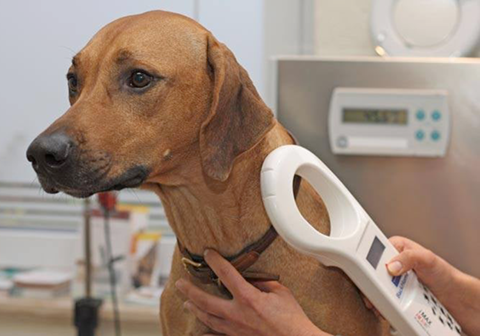 Why did Bonnie Hays decide to shift away from adoptions?
Aside from lost pets, Bonnie Hays takes in stray animals and those who are sick or injured. Many of the animals that Bonnie Hays sees are not available for adoption, and in past years, Bonnie Hays noted an increase in return-to-owner rates. The animals that do not get reunited with their owners often have underlying concerns—behavioral, health, or public safety concerns—making them difficult to adopt out.
Because of this trend and Bonnie Hays' limited shelter space, housing animals long-term detracted from the quality of care that Bonnie Hays was able to provide. After deliberation, Washington County Animal Services decided to remove adoptions from Bonnie Hays' mission and center the shelter's purpose around reunification. "This is in the animals' best interest," Covey states. By moving animals to adoption-focused sites, Bonnie Hays reduces overcrowding, increases the quality of animal care, and ensures that animals are adopted as quickly as possible. Agencies that specialize in rehoming often have stronger connections and resources to support those interested in adoption.
Like many organizations nationwide, Bonnie Hays adapted to the COVID-19 pandemic by reducing the number of human interactions. This accelerated their transition to a reunification-minded facility and allowed Bonnie Hays to develop "more robust relationships with transfer partners." These relationships have particularly been strengthened within the Animal Shelter Alliance of Portland. Once Bonnie Hays has provided primary veterinary care, eligible animals move to agencies including the Oregon Humane Society and the Cat Adoption Team where they will be matched with caring homes.
However, Covey clarifies that Bonnie Hays still conducts adoptions in certain cases. If a finder wants to adopt an animal and the animal has not been claimed after the minimum hold time, Bonnie Hays can facilitate that adoption in-house.
Does Washington County provide sufficient resources for Bonnie Hays? Will animals who are eligible for adoption be permanently outsourced?
The Cedar Mill News heard concerns about Bonnie Hays' shift from adoption, and many comments compare Bonnie Hays efforts with other rescue agencies and counties. Critics of the shelter write that the community would benefit from an in-shelter pet food bank or temporary emergency housing, citing similar programs in Multnomah County and local foster home rescues.
The County recognizes that resources, especially limited space, is a constraint to the amount of care Animal Services can provide. To work towards future improvements, Washington County conducted research, and here, Covey hints at a potential development. "Our services are limited by the size of our facility, and we are unable to keep animals longer than one to two weeks," he says. "The County has been talking about building a new shelter to provide better services and bring back adoptions." This upcoming shelter would have the capability to house animals for longer periods and include community meeting rooms (where residents could gather) as an added feature. "We would also hold in-person trainings there," Covey affirms. In offering an animal shelter that doubles as a community center, Washington County Animal Services aims to improve relations between people and animals.
A timeline has not been set for this project, and according to Covey, the development is in its preliminary stage. Covey suggests that the County will likely campaign for public support in upcoming years. "We're not ready to take questions yet," he explains. "The timing is up to Washington County, but we'll probably be set to hold public hearings in 2023."
How can the public support Bonnie Hays?
The best ways to support Bonnie Hays Small Animal Shelter are through their Amazon Wishlist, financial donations, and sharing information. Members of the public can purchase pet necessities off Bonnie Hays' Amazon Wishlist and browse through comments to see how the shelter uses each product. Alternatively, Bonnie Hays accepts tax-deductible monetary donations on the County page. These donations can be made to honor specific people and pets, and donations of $50 or more will appear on the following edition of Bonnie Hays' Animal Tales newsletter.
Spreading the word about Bonnie Hays' services is another way to draw attention to the shelter's mission. Recently, Bonnie Hays launched its free Animal Services Academy to provide the public with animal related resources. Bonnie Hays appreciates community members who share their work with friends and neighbors—they frequently post on Twitter, Facebook, and Instagram.
Moving forward
The Bonnie L. Hays Small Animal Shelter helps animals return to their homes, and in some cases, gives them the best possible chance of rehoming. With the help of dedicated staff, a supportive community, and their partner network, Bonnie Hays creates thousands of successful outcomes—the shelter conducted 712 reunifications in 2020 alone. The 2020 percentages of pets returned through Bonnie Hays are higher than national averages, and while the shelter continues to assist animals, the Cedar Mill News will provide updates as they occur.  CPO 1 will likely have a program about Bonnie Hays in March 2022.
Bonnie Hays has a brief FAQ on the County website, and alongside annual statistics, readers can peruse an archive of their Animal Tales newsletters. Further questions can be directed to Bonnie Hays shelter directly by calling (503) 846-7041.