Comment now on Draft 2017-18 LUT Work Program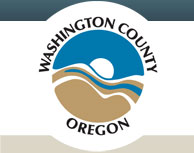 The annual Work Program determines what projects Land Use & Transportation Long Range Planning staff will spend time on each year. Priorities and recommended ordinance topics are outlined, and once the Program is drafted, the Board of Commissioners votes to approve it.
Public comment on the Draft 2017 Work Program is being accepted by Washington County through March 14, 2017. You can download the document here. It includes extended descriptions and comments received to-date.
Comments are accepted via: email: lutplan@co.washington.or.us; fax: 503-846-4412; U.S. Mail: Department of Land Use & Transportation Long Range Planning Section; 155 N. First Ave., Suite 350, MS-14; Hillsboro, Oregon 97124; or in person: Accepted at the above address, 8 a.m.-4 p.m. Monday-Thursday.
Comments must include sender's first and last name and complete mailing address to be included in the staff report. The report will be presented to the Board of Commissioners at its April 4 meeting.