JQA Young House Committee makes plans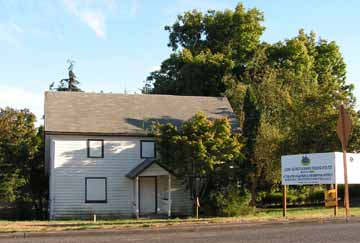 In May, Tualatin Hills Park and Recreation District appointed a 13-member Ad Hoc Committee to study restoration plans for the John Quincy Adams Young House located on Cornell Road at 119th. Ownership of the property was completed by the Park District a few months earlier.

The State Historic Preservation Office has given their advice on steps to proceed. The exterior will be restored to its appearance in 1869 when the house was built. Eventually the building will be made available to the public to rent for meetings and receptions in the same manner as other THPRD Historic properties.
For more information please contact the Park District at 503-645-6433.
JQA Young Committee

Voting Members (THPRD residents)
Sue Conger, Chair
Bill Hagerup, Vice Chair
Glen York, Secretary
Virginia Bruce
Jim O'Connor
Nancy Olson
Paul Parker

Non-Voting Members
Judi Croft
Linda Dodds
Ken Findley
Gene Richards
Sam Shogren
Hubert Walker