How Cedar Mill got its name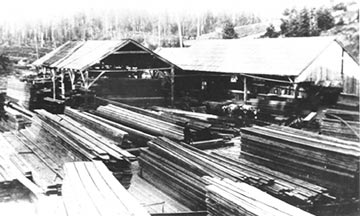 The original cedar mill in 1883. The mill was located approximately where Cornell Road meets 119th. Cornell was used to transport finished lumber to Portland.

Cedar Mill is one of Oregon's older communities. It is significant in the richness of its history, for it represents many of the various strands, both constant and contradictory, of the first century of growth in the Oregon Country. Although Cedar Mill was never an incorporated city, it has continued to keep its own identity. Despite shifting land use and increasing population pressures, a remarkable sense of community has been retained since the period of early settlement.

Life and making a living were the principal daily concerns of the pioneers here. One means of livelihood gave its name to the community. The old sawmill along present day Cornell Road, was established around 1855, and was among the earliest lumber operations in Washington County. It was the first organized business in the area, affecting the community in a variety of ways.

At first, the lumber business was stimulated by the needs of new settlers seeking shelter; very likely most of the lumber was used locally for construction purposes. Another impact of the mill was that timberland rented or bought by the operation provided profit for farmers in the area; the cleared land also proved useful for farming.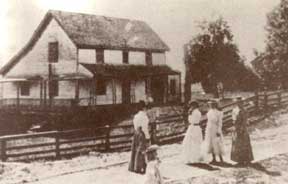 JQA Young House, c. 1903, which served as the Cedar Mill Post Office from 1874-1904.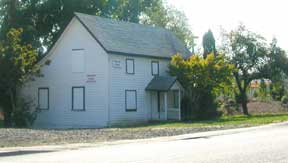 JQA Young house today. Some local citizens are working on getting Tualatin Hills Park & Recreation District to restore the house as a park
Although the mill was abandoned for lack of timber in 1892, the holding pond continued to exist as a community recreation area. For nearly 50 years, local residents swam and fished in the pond. You can still enjoy the natural beauty of Cedar Mill Creek and its falls near the site of the old logging operation.
The mill became permanently identified with the community when the post office was officially designated as Cedar Mill in 1874, by JQA Young, the original postmaster. But even after the office was closed 30 years later, and Portland addresses were adopted, the area continued to call itself Cedar Mill.
Cedar Mill History maybe ordered online at cedarmill.org/cmbook.html.