Youth Transition Program now offered in the Beaverton School District
The Youth Transition Program (YTP) is a program designed to improve education and employment outcomes for youth with disabilities through an innovative partnership between BSD high schools and the State of Oregon's office of vocational rehabilitation. YTP provides services to students in high school and continuing during the early transition years after leaving school.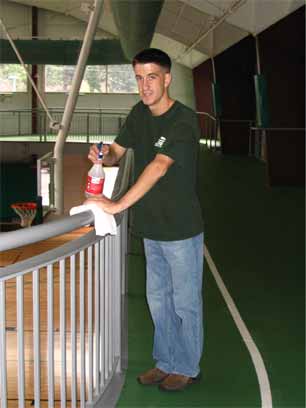 Benefits to the student
• individualized planning focused on post school goals and self-determination, and help to coordinate school or vocational plans with relevant community agencies;
• short-term training, job coaching, and job readiness skills;
• job development for both work experience and career related employment;
• follow-up support for up to 1 year after leaving the YTP program.
Benefits to the employer
• Students screened and matched with employer needs.
• YTP assisted training and support.
• Technical assistance in prescreening, training, and vocational assessment.
• Positive community image for companies seen as improving quality of life and enhancing today's work force.
• Pre-qualified candidates for the Work Opportunity Tax Credit
For more information on YTP, and providing employment opportunities, please contact Carolyn McIntire, Youth Transition Program Job Developer, 503-259-5050 ext. 5065, or 503-259-4013 Voice Mail