History in the News


Cornell Road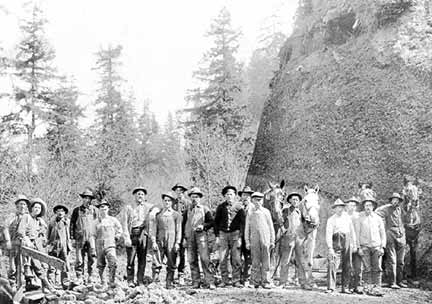 Work crew repairing Cornell Road circa 1915
In the last few weeks, the Cedar Mill portion of NW Cornell Road has resembled Nightmare Alley as widening and construction continue. If you have tried, you realize you can't get here from there and back again without a 15-30 minute delay. Such was not always the case.
Originally known as the "Road Through Cornell Gap," Cornell Road was surveyed in 1868 by a committee who reported that they "proceeded to examine said route and find the same to be one susceptible of making a good road and will be of public utility, will shorten the distance to Portland and will damage no one."
The new route connected with the established Balch Creek Road at the Multnomah County line near William and Emily Cornell's Donation Land Claim. It proceeded west past the Jones' cedar mill to join the Old Mountain Road or "Hillsboro-Portland Road at the modern Barnes-Cornell junction.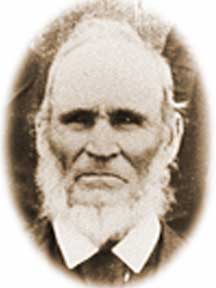 William Cornell, c 1875
In 1901 the tract was resurveyed because various survey lines were "uncertain and unknown in many places." Although this section was referred to as Gubser Road for many years, it is now called Cornell Road throughout its course from Lovejoy Street in Portland to Main Street in Hillsboro.
William Cornell arrived from Ohio in 1852 and took up his claim along the road that bears his name, just east of what became the Multnomah County line. His journal of the trip includes "Wednesday Aug. the 4th…today we took the Oregon Road leaving the California Road to the right…passed 6 or 700 Indians going toward Bear River…one light wagon with hundreds of ponies or horses…several showers of rain passed around with considerable shower of hail just before us as it laid thick in places when we came up…traveled about 16 miles today."
Cornell was probably the first licensed preacher to reside in the area. Methodist Episcopal quarterly conference records show that he was a "Sabbath School" teacher at Union School along present day NW 143rd, next to the Union School cemetery. It is not known when he became an ordained minister, but the records reveal his license to preach was renewed in 1860. Services were also held in settler's cabins and Cornell did his share of circuit riding to accommodate outlying pioneers.
He remained active in the community for many years until he relocated to Salem, Oregon where he is buried, probably "turning over in his grave" at the modern conditions of the old country road that bears his name.