Community Announcements
Bethany Boulevard Improvement Project
Traffic 101 Workshop
Thursday, June 24, 2010 4:00 to 6:00 pm
PCC-Rock Creek: Building 7, Room 121
Washington County's Capital Project Management Division, in cooperation with Citizen Participation Organization (CPO) 7, is hosting a Traffic 101 workshop to be held on Thursday, June 24th at PCC-Rock Creek's campus. The purpose of the workshop is to inform and educate interested parties on traffic related issues as they relate to the upcoming Bethany Boulevard project. Topics to be discussed are traffic terminology and concepts (level of service, traffic signal warrants) and the tools that can be used to improve traffic safety for all modes of transportation.

For more information, please contact Matt Costigan, Washington County Project Manager, at (503) 846-7800 or via email at matthew_costigan@co.washington.or.us
TriMet adds stop to Line 50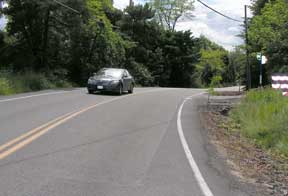 To better serve Forest Heights residents and others in the area, TriMet has added a bus stop at Harding Court and McDaniel Rd.
TriMet Community Affairs Specialist Michelle Wyffels said, "When we originally sited stops along this line we evaluated this location. Operations was concerned that a bus might be rear-ended by the fast moving traffic at this location. However, with the recent construction it appears that conditions have changed."
The new bus stop sign should be in place by now. Cedar Mill residents are encouraged to explore the option of using Line 50 to get to the Sunset Transit Center. Schedule and route information is on the TriMet website at trimet.org
Take It Or Leave It Day

A clump of iris, an old wheelbarrow, and a dusty bookshelf sit at the end of the driveway. Across the street is a bird house, half a box of floor tile, and a stack of paperbacks. Neighbors wander the streets and pick up treasures, meet their neighbors, and share their own excess items. Take It Or Leave It Day strikes again!
Modeled after a Japanese custom of leaving old appliances and furniture out for the taking, Take It Or Leave It Day is a great way to promote walking and socializing in the neighborhood, gives you incentive to clean out that crowded garage or disorganized basement, and keeps useful items out of the landfill. The Terra Linda neighborhood holds its third annual Take It Or Leave It Day this year and hopes to top the 43 households that participated last summer.
How about you? Start an annual tradition in your own apartment building, cul-de-sac, or entire neighborhood. Just pick a date, advertise with flyers or e-mails sent to your neighbors, and watch the fun. It's spring cleaning and Christmas rolled into one, a day where everybody wins. Who knows who might want your old computer, that extra zucchini or some scrap lumber? Commit to sustainability, create friendlier neighborhoods, and clean out a junk pile or two. Schedule your Take It Or Leave It Day for an event that takes little effort but reaps big rewards!
Bonamici coffee
State Senator Suzanne Bonamici will meet with constituents to discuss issues in the current legistlative session on Tuesday, June 15th, from 7-8 pm at New Seasons Cedar Hills Crossing, which is located at 3495 Cedar Hills Blvd. in Beaverton.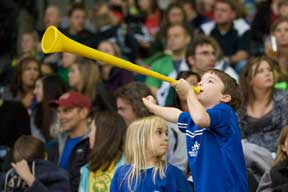 Milltown Soccer Club will be hosting a trip to a Timbers soccer game on July 11th. Parents and kids have a blast attending games as a group, and it's a wonderful learning experience as well as great fun. Mason Cerutti shows his support for the home team at a recent game. Email info@milltownsoccer.org or call 503-278-7227 for information about joining the Club.
Local election results
In Washington County, 37.51% of the 98,289 voters cast ballots in the May primary election. Let's hope more people turn out in November for these important county positions. For County Commission Chair, an at-large position, Andy Duyck won 54% of the vote to defeat Dick Schouten, who polled nearly 39%. Because Duyck gained more than 50% of the vote in the primary, there will be no runoff in the fall.
In the District 2 Commissioner race, with an all-new slate of candidates, Mike Niehuser got 43.98% and Greg Malinowski had 32.27%, so there will be a runoff for that position. The other two candidates got less than 15% each.
In the race for County Auditor, John Hutzler defeated Kim Johnsen, with 55% of the vote. Kathryn Harrington will continue as our Metro Councilor, defeating John Verbeek with 69% of the vote. Full election results are posted on the County website.
Sunset students win national scholarships

Sunset High School spits out National Merit Finalists, opening up endless scholarship opportunities for the dedicated and hard working eight students who were chosen.
The students who were chosen include, Aniqa Azim, Cynthia Chang, Brett Field, Casey Gould, Amina Rahman, Nevedha Rajan, Jennifer Shim and Jesse Zhu. Finalists have the opportunity to win one of two scholarships, a Corporate-Sponsored Merit Scholarship award designated for children of employees or members, or, a College-Sponsored Merit Scholarship (winners are chosen by officials of each sponsored college).
"I was fortunate enough to be granted a 2,500 dollar merit scholarship," said senior Jennifer Shim. "This money will greatly help me pay for my college tuition at Princeton University next year."
Every year around 1.5 million students enter the Merit Scholarship competition, making Merit finalists well-rounded and extremely intelligent intellectuals.
"Being a National Merit finalist and being awarded a scholarship greatly helped me on my college resumes because it shows colleges that I am a hard worker," said senior Cynthia Chang. "Being a Merit Scholarship finalist is only a stepping stone in my educational future."
Sunset faculty is extremely proud of having so many National Merit Scholarship finalists from our school, and look forward to future high achievers.
Congrats Grads!

Seniors at Sunset High School look forward to graduation on June 10th, at 7:30 pm at the University of Portland's Chiles Center. Graduation tickets can be purchased at Sunset High School's front office, but are limited and going fast.
Also, don't freak out if the music is still bumping at Sunset until two in the morning because after graduation Sunset will be throwing their famous graduation party at the school.
On June 17th all Sunset students will be released from school at 11:15 to enjoy a nice long and hopefully relaxing summer until school starts up again in the fall.
Class & Support Group for friends & family of domestic violence victims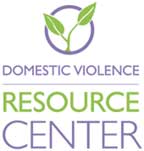 It could be your daughter or son, your friend, or your co-worker. They say everything is okay, but they seem withdrawn and on edge. You wonder if they are being abused and you aren't sure how to help.
Domestic violence can happen to anyone—no matter their background—one in four people will be in a violent relationship at some point in their life. If you believe your loved one is experiencing domestic violence, there are resources available to help you help them.
Domestic Violence Resource Center is offering free informational classes the first and second Thursdays of every month so that friends and family members can learn how to help their loved ones be safe.
The two-week-long class repeats monthly at Christ United Methodist Church, 12755 Northwest Dogwood Street from 6-8 pm, starting on June 3 and 10 and continuing through December. You may drop in, or for more information, please call the Domestic Violence Resource Center at 503-640-5352 or email us at dvrc@dvrc-or.org.