New Member Spotlight

Gary Whiting, John L. Scott Real Estate.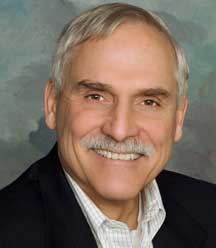 Gary Whiting has been working in real estate in Cedar Mill for 37 years, ever since receiving his license in 1973. He moved to the Ironwood area of Cedar Mill 20 years ago, so he certainly knows the area.
Gary served in the Navy for two tours on riverboats in Vietnam, and spent two years on a five-man dive team. After returning to the states he began work at Stan Wiley Company in the 1970's, then moved on to Professionals 100. John L. Scott, a family-owned company, bought them out and Gary feels that he has only really worked for two companies throughout his real estate career.
He specializes in residential real estate, and publishes an informative newsletter for his clients and business associates. He earned the "CRB" (Certified Residential Broker) designation in 1993 and is a life member of the Million Dollar Club. In addition to helping buyers and sellers, he's experienced in issues like easements and other real-estate related concerns.
Gary thinks the Cedar Mill Business Association has brought a great community benefit to all of us, bringing together not a town or city but a community. It is a community he hopes to be a part of for a long time. Contact him at garywhi@johnlscott.com, or visit his website: www.johnlscott.com/garywhi
Right at Home
Right at Home, a national franchise with a local office on Cornell in Cedar Mill, can help you care for your loved one by offering comfort and security while providing you with respite care. "We work with you to develop a personalized care plan tailored to fit your family's needs. Our caregivers assist with the daily activities such as light housework, laundry, meal preparation, local transportation, medication reminders, shopping and errands, socializing and more. We will develop a personalized plan of care for each client, delivered wherever our client calls home," says Jacob Munoz, one of the owners of the local franchise.
Right at Home is a leading provider of non-medical, private pay, supportive in-home care services. Right at Home has over 175 offices throughout the United States and has been providing quality home care since 1995. Every caregiver is carefully screened, trained, bonded and insured, and must pass a competency exam and extensive background checks prior to employment.
Our caregivers are located throughout the Greater Portland Tri-counties area. The Cedar Mill office is located at 12847 NW Cornell Rd. They can be reached at 503-574-3674 or email rightathome@rahcares.com.
Heather Roberts recently joined the company to help with outreach. When she discovered CMBA she prompted them to join. She looks forward to meeting more of the business community at monthly meetings.