Leaf Disposal and Food Drive
When:
November 6, 2021 @ 9:00 am – 3:00 pm
2021-11-06T09:00:00-07:00
2021-11-06T15:00:00-07:00
Leaf disposal and food drive
Saturdays, November & December, 9 am-3 pm, see below for dates and locations.
Bring your leaves and food donations to one or more of these convenient events. Or save yourself the trip and "Leave Your Leaves." Leaves can make excellent natural mulch. You can leave the leaves that fall on garden areas or mulch them with your lawnmower for use in planting beds.
November 6 and December 4
Home Depot , 13700 NW Science Park Drive
November 13 and December 11
Westview High School, 4200 NW 185th Ave.
Cedar Park Middle School, 11100 SW Park Way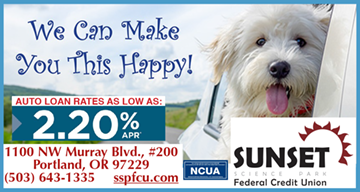 November 20
Meadow Park Middle School, 14100 SW Downing St.
Oak Hills Elementary, 2625 NW 153rd Ave.
Instructions: Leaves, pine needles and grass clippings accepted; Bring materials loose or in a paper bag (no plastic); Please limit debris to 50 pounds per bag; Program is for residents, not commercial operations'
We'll also collect monetary and food donations for local food banks.
Clean Water Services collects about 2,400 cubic yards (about 240 dump truck loads) of leaves each year and takes them to West Union Gardens to be made into mulch. Participating in the leaf disposal program helps reduce localized flooding caused by leaf-clogged storm drains; keeps nutrients from decaying yard debris out of local creeks, wetlands and the Tualatin River; and keeps streets safe and clear for bikes and pedestrians.
This program is funded by Clean Water Services' $9.75 per month Surface Water Management (SWM) fee. This fee pays for flood management and water quality protection and improvement programs including street sweeping, 24-hour emergency flood response, catch basin cleaning, water quality monitoring, watershed planning and public education.