Community News May 2021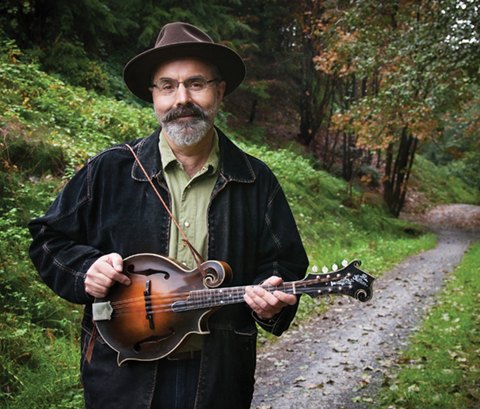 Young Women Have A Chance to Explore a Career as a Firefighter with TVF&R
Friday, July 3-Sunday, August 1, 12400 SW Tonquin Rd., Sherwood. Application deadline is June 30
Saturday, August 28 and Sunday, August 29, 4800 NE 122nd Ave., Portland. Application deadline is July 30
Applications are being accepted for Portland Metro Fire Camp for those who identify as female ages 16 to 20. This camp is an all-encompassing introduction to a rewarding profession—it is designed to instill confidence while building leadership and team skills. Participants will learn what it takes to be a firefighter while completing hands-on training in hose and ladder skills, vehicle extrication, search and rescue, ropes and knots, live-fire operations, aerial ladder climbs, forcible entry, emergency medical skills, and other firefighting tasks. They will also receive instruction from professional female firefighters from multiple agencies on how to prepare for interviews and gain insight on what it is like to have a career in the fire service, as well as the importance of good nutrition and physical fitness.
Applications and more information are available online.
Hiring wildland firefighters
Glenn Segal works with a firm that provides contract firefighters. We wrote about him back in 2017. He's hiring for the 2021 fire season! He says, "We are hiring prospects and experienced firefighters for the upcoming wildland fire season. We are a reputable firm in fire contracting for over 25 years. Looks to be a busy season coming up. We travel throughout the west and beyond."
Must be in good physical shape and not shy away from hard physical work
Must be 18 or over
Able to leave town for extended periods
We will train new people…3 day course taking place near Salem
Dispatch location in Stayton, Oregon (10 miles east of Salem)
Pay is $16/hr with 90 hours per week common, and we work 14 days straight
For more info call Glenn at 503-312-6915.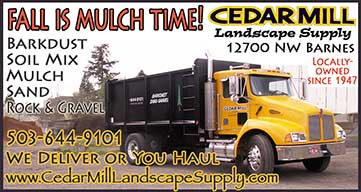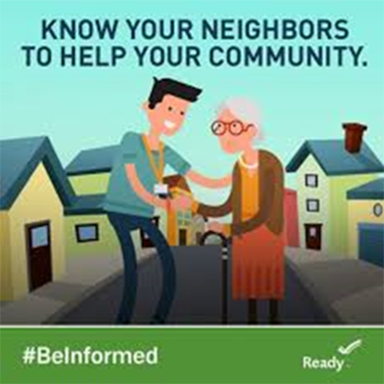 Cedar Hills Ready presents: How to Win Friends and Survive a Disaster: 9 Steps to Neighborhood Preparedness
Do you feel connected to your neighbors? If a natural disaster strikes, your survival may depend on your neighbors because emergency services will be overwhelmed. Your best chance of survival is to be surrounded by people who are knowledgeable and prepared—people who have your back and know what to do. Your neighbors are your first responders! Why wait for a disaster to get connected?
Join us and invite all your favorite people to our next Zoom meeting to learn the nine steps to take after a disaster with the FEMA Neighborhood Ready! program. Get to know your neighbors, have fun, and make a resiliency plan.
Registration is required. For more information and to get on our email list, contact Karen or Lincoln at info.cedarhillsready@gmail.com or visit our website.
Ask the Washington County Sheriff's Office (WCSO)
I think my neighborhood should have a Neighborhood Watch Group. What should I do?
Neighborhood Watch has been an effective tool to enhance safety and foster a sense of community in neighborhoods throughout Washington County for many years. It draws many diverse people together as they make a commitment to watch out for one another and opens up dialog with the Sheriff's Office to promote safer, crime-free neighborhoods.
If you live in an HOA, talk to your HOA leadership about a Neighborhood Watch for your community. We will happily join in a question/answer call with your HOA leadership and arrange for a presentation of about 1.5 hours for the entire community. If you do not live within a HOA, talk to your neighbors and gather the interest of others who would like to be involved. Determine the best evening for a presentation of about 1.5 hours for those who are interested.
Contact the WCSO Community Outreach specialist for your area. Discuss your neighborhood's needs and your personal concerns with the Outreach Specialist and schedule your evening meeting. At any stage in the process, feel free to contact Brenda Schaffer, your Community Outreach Specialist at (503) 846-5578 for questions or guidance.
Ask the WCSO is provided by the Washington County Sheriff's Office. To get started, please take a look at our website to learn more details about the program.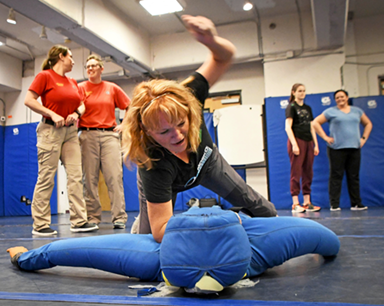 Power Curve for Women still has openings
Tuesday, May 11, 6-8 pm via zoom, register for link
Washington County Sheriff's Office invites women, 14 years and older, to participate in a free personal safety course, "Power Curve-Increasing Self Defense Options for Women". This class in an introduction to self-defense techniques and not intended for on-going training.
While social distancing regulations continue, we're happy to pilot a condensed virtual version of our Women's Self-Defense class. Through virtual instruction, we will focus on situational awareness, identifying risks, utilizing safety tools, exploring options to maintain safety, and using basic self-defense moves.
The Arts & Culture Leadership Incubator Digital Showcase
May 31- June 4, 2021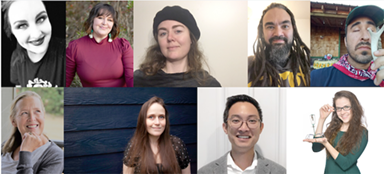 Tualatin Valley Creates (TVC) is excited to announce its second annual Arts & Culture Leadership Incubator Digital Showcase: Creativity at Work. The showcase highlights the Incubator participants' projects and learnings over the last six months of engagement. The nine participants in the 2020-21 cohort are Lyndsey Blythe, Jamie Cormier, Kameron Messmer, Alicia Moya-Méndez, Lynnette Oostmeyer, Joseph Nguyen, Justin Rueff, Shelby Silver, and Debra Tappendorf. New work will be released every day (starting on May 31) on the TVC website.
The showcase is a digital exhibition of a range of mediums from soundscapes to a glimpse of art installations and ecological works-in-progress to come. Examples of the participants' work include Shelby Silver, who focuses on marine conservation, ecological rehabilitation, and social justice. The collaborative team of Joseph Nguyen and Alicia Moya-Méndez offer a playground design with scientific concepts. Kameron Messmer's mind and heart-expanding sculptures serve as much needed interventions of joy in these heavy and difficult times.
Beginning in January 2021 with a workshop on Diversity, Equity, and Inclusion, the cohort met twice monthly in four-hour Zoom sessions to engage with each other and topics ranging from the business aspects of being an artist to challenging methodologies around what it takes to be an arts leader. Participants created lasting connections during the program through peer networking, learning, and a focused collaboration on community activism.
These small, intensive skill-building workshops were led by Faculty Members and guest speakers. The Faculty Team consists of Shin Yu Pai, Erica Meryl Thomas, Julian Saporiti, and Kristin Solomon, who provided regional arts and culture leadership with one-on-one mentorship and further encouragement to the participants.
This program is made possible through the support of community partners, including The Collins Foundation, Oregon Community Foundation, Oregon Cultural Trust, and Washington County, Oregon.
Make sure to follow TVC's hashtag #tvcreates on social media for updates about the Digital Showcase!
Fundraiser for "The Halloween Guy" of Vista Cornell
Sunday, May 9, from 10 am, Vista Cornell Apartments, 13050 NW Cornell
Saturday, May 15, 9-3, Cedar Mill Bible Church parking lot
Vista Cornell resident Howard decorates the entire apartment complex for Halloween every year. "Folks come from all over town to marvel at his spooky hard work and it's the best part of my year," says his neighbor, who's helping organize the event. "Unfortunately, he's been diagnosed with cancer. And it sucks so hard; he's the most wonderful and caring man. He even shares his homegrown veggies with neighbors." Residents have been collecting items for a garage sale fundraiser to help him out. "He, of all people, deserves as much help as possible."
Washington County Public Affairs Forum
Join us "virtually" at the Washington County Public Affairs Forum! As we all continue to do what we can to stop the spread of COVID-19, the Forum will continue with its 2020-21 season online, providing another engaging month of speakers, including debates and forums leading up to the May 18 election. You can obtain the Zoom link to join these free events by visiting the Forum website. All meetings are on Mondays, noon-1 pm
May's speaker schedule will include a focus on local elections:
May 3: Portland Community College Board Director Candidates (Zones 4 & 7)
Candidates of Zones 4 and 7 for Portland Community College Board Director positions will share their priorities and ask one another a question.
May 10: School Board Candidate Open Forum for Tigard-Tualatin, Sherwood, and Forest Grove
School Board candidates from Tigard-Tualatin, Sherwood, and Forest Grove will present their platforms and priorities in a "forum"-type setting.
May 17: Update from Treasurer Tobias Read
Treasurer Tobias Read will provide an update on the State Treasurer's office.
May 24: Breakdown of Local Election Results
Join us for a breakdown and analysis of the May 18 election results!
Founded in 1956, the Forum provides a place for the interchange of ideas on civic matters. Each week, the Forum brings together community leaders, members, and guests who care about what happens in Washington County, the Metro region, and our state.
PCC Music
The Experience Music Series, presented by the Portland Community College Department of Music, will present two virtual concerts in May. There is no charge to view the concerts, however donations to the series are gratefully accepted. A question and answer session with the artists will follow each performance.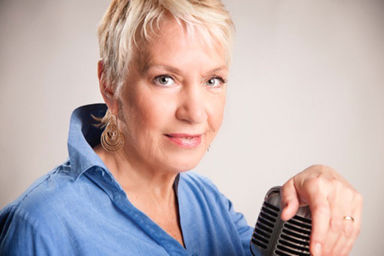 Rebecca Kilgore Trio
Sunday, May 4, 7 pm
Portland jazz treasure, vocalist Rebecca Kilgore, is one of America's leading song stylists who finds particular delight in preserving and interpreting the music of the Great American Songbook. She has performed at Feinstein's at the Regency, Birdland and Town Hall in Lincoln Center in New York and was inducted into the Oregon Music Hall of Fame and to the Jazz Society of Oregon's Hall Of Fame in 2010. Ms. Kilgore has over 50 recordings in her discography, with Dave Frishberg, Harry Allen, Dan Barrett, John Sheridan, Nicki Parrott, Rossano Sportiello, Paolo Alderighi, and many others. Pianist Randy Porter and bassist Tom Wakeling will accompany Ms. Kilgore in her performance.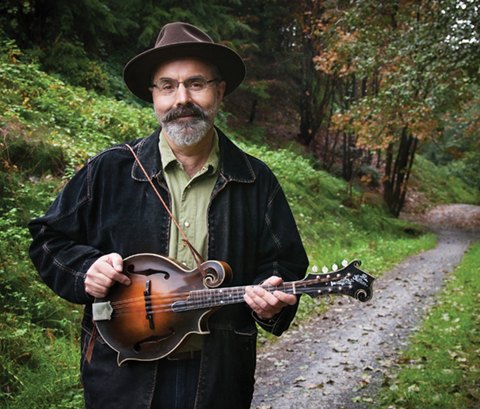 John Reischman
Sunday, May 18, 5 pm
John Reischman, one of the premier mandolinists of his generation, will perform in a rare solo performance. He's a master instrumentalist capable of swinging between re-inventions of traditional old-time tunes, deconstructions from the bluegrass repertoire, and compelling original tunes, many of which have become standards. He's a powerful bandleader, touring his band The Jaybirds all over Canada and the United States. John is also a cross-cultural trailblazer, extending his curiosity and experimentation to music from all over the world, including Latin American roots music, from Puerto Rican cuatro to Brazilian choro music. John Reischman embodies the true spirit of acoustic music in the 21st century.
Please visit the Experience Music Series website for more information or contact Anthony Catalan at anthony.catalan@pcc.edu.
Search & Rescue Team opportunity
Zoom Open House Meetings: May 3, 6:30 pm & May 15, 10 am
Last day applications are accepted: May 21
Interviews and physical test: May 29 & 30
The Washington County Sheriff's Office Search and Rescue (SAR) team is a unique opportunity for youth ages 14-21 to be involved and make a difference. This team plays a key role in saving lives, solving cold cases, and keeping our communities safe. SAR responds to missions such as locating lost people, downed aircraft, and evidence in major crimes.
Despite COVID-19, this team of diligent cadets continued to respond to every call-out throughout 2020. SAR averages 50 activations per year, and last year still successfully managed 23 cases. For questions or for Zoom meeting information: Email Sgt. Brad Davis at Bradley_Davis@co.washington.or.us or call 503-846-2588.
Let's Talk Transportation
Tuesday, May 4, 8:30 am, register for Zoom link
If you're searching for sustainable commute options or looking for ways to improve your company's benefits package, the Westside Transportation Alliance has you covered. On this Washington County Green Business Leaders webinar, they'll share about their programs, workplace projects, and more. You do not have to be a WTA member to attend.
Writer's Mill
Sunday, May 16, 1-3 pm, via Zoom
Local writers will meet online again, thanks to Cedar Mill Library for their excellent Zoom support. There's a mystery contest running on our website at present, and the winners will be announced at the meeting. But what else will be offered? It's a mystery!
Join local (and some less local) writers of novels, short stories, poetry, essays, picture books, and more. We are "writers helping writers," and if you want to write, we'd love to welcome and help you on your writing journey. Contact the library for more information.
Acceptance Challenge
The GiGiFIT Acceptance Challenge is a physical and social movement hosted by individuals with Down syndrome to build acceptance for all people. The Acceptance Challenge includes more than 40 events in 18 states—and we are just getting started! GiGi's Playhouse PDX is a small part of this huge movement.
We have one simple request of our participants: get up and move for global acceptance! With 61 GiGi's Playhouse locations and start-ups across North America serving families in 48 countries with free therapeutic and educational programs, GiGi's is ready to start using its platform for change!
Our goal is to have one million people participate in the Acceptance Challenge and say, "I can and will accept you as you are!" And we'll need your help.
A corporate sponsorship will help: create visibility to a large audience with the same goals of diversity and inclusion; engage your staff to participate; increase wellness and culture; bring positive market visibility for businesses; establish a feeling of belonging and safety in the workplace; and increase global acceptance across the world!
It is such an amazing event and we would love to talk to you about how you and your organization can be involved! Contact us today at portland@gigisplayhouse.org or sign up for as little as $5 and build your team today!
Viva Village
Please come participate in Viva Village's May events! RSVP by calling 503-746-5082 or emailing vivavillageevents@gmail.com. More information regarding these events can be found at the Viva Village calendar page!
Activities Open to the General Public (RSVP is recommended for all events):
Online Viva Village 101
Saturday, May 8, 10-11:30 am
A fun and informational session about Village life for prospective members and/or volunteers. RSVP for the Zoom link.
Online Age Cafe
Fridays, May 14 & 28. 11 am-12 pm
Small group conversations exploring topics of interest to older adults. Sponsored by Viva Village, Beaverton City Library, and WashCo DAVS. Contact Viva Village for registration information.
Online Men's Coffee Break
Monday, May 24, 10-11 am
Conversation and coffee. RSVP for the Zoom link.
Online Viva Village Book Club
Tuesday, May 25, 1-2:30 pm
Selected book: American Dirt by Jeanine Cummins. RSVP for the Zoom link.
Activities open to Viva Village members and volunteers:
Viva Village Nature Walk
Saturday, May 1, 9:30 am, intersection of SW Dellwood Avenue and SW Foothill Drive
A (masked and distanced) morning walk with Viva Village members and volunteers.
Online Mindfulness Course
Monday, May 3, 10 am (last 2 of 6 sessions)
Introductory techniques in meaningful meditation. RSVP for the Zoom link.
Online Women's Coffee
Tuesday, May 4, 11, 18, and 25, 10:10 am
RSVP for the Zoom link.
Online Storytelling with Ken Iverson
Tuesday, May 4, 4-5:30 pm (last of 3 sessions)
Ken Iverson will share his stories and talk about his craft. RSVP for the Zoom link.
Online Writers' Group
Thursday, May 6, 13, 20, and 27, 1 pm
Join other Village writers for a time of sharing and inspiration. RSVP for the Zoom link.
Online Total Body Workout
Thursdays, May 6 and 20, 2:30-4 pm
Aerobic workout led by certified instructor, Richard Chew. RSVP for the Zoom link.
Online Conversations
Tuesday and Thursday, May 11 and 13,1-2:30 pm
Discussion of the challenges of adjusting to an assisted living environment, reading the final chapter of Elizabeth Strout's novel Olive, Again. Copies of the reading will be made available either in PDF or paper form. RSVP for the Zoom link.
Online Movie Interest Group
Wednesday, May 12, 2:30-4 pm
Engage with other movie enthusiasts for discussions of films and other topics of interest. RSVP for the Zoom link and more information.
Online Travel Talk: Trail of the Ice Age Floods in Eastern Washington
Wednesday, May 12, 7-8:30 pm
Viva Village Volunteer Gerry Lukos will share slides and information about the Trail of the Ice Age Floods in the Channeled Scablands of Eastern Washington. RSVP for the Zoom link.
Online Tai Chi Classes
Thursdays, May 13 and 27, 10-11:30 am
Learn Tai Chi technique with certified instructor, Richard Chew. RSVP for the Zoom link.
Online Presentation: "Pretty Plants for Small Gardens"
Saturday, May 15, 4-5:30 pm
Master Gardener Kris LaMar shares expertise and answers questions about creating and maintaining gardens in small spaces. RSVP for the Zoom link.
Online Storytelling Workshop
Thursdays, May 20 and 27, 1-2:30 pm
Participants will develop storytelling skills while working with professional, Ken Iverson. RSVP to register; space is limited.
Patio Picnics
Friday, May 21, 11:30-1 pm
RSVP for more information and to indicate if you want to host or be a guest.
Online Volunteer Happy Hour
Friday, May 28, 2 pm (new time)
RSVP for the Zoom link.
Washington County DAVS offers support programs for veterans
Washington County's office of Disability, Aging, and Veteran Services (DAVS) provides many services to these populations. If you are a veteran, or know one who needs assistance with their benefits, please contact DAVS at 503-846-3060 to schedule an appointment with a Veteran Service Officer (VSO).
Technology: If you're over the age of 60 and need a computer, tablet, phone, or internet services to stay in touch with family and friends, or need that connectivity for virtual medical appointments or community center programming, DAVS can help. Call the ADRC in Washington County at 503-846-3060 for more information and stay connected!
Transportation: Need transportation to a medical appointment or just need a ride to the grocery store? Call TriMet Lift at 503-692-8000 or Ride Connection at 503-226-0700 to schedule your door-to-door ride. For more information, call the ADRC at 503-846-3060.
Suicide Prevention: Veterans die by suicide at 3.6 times the rate of the general population in our country. Veteran suicide is preventable, and suicide prevention is everyone's business. You can be there for veterans by getting trained to help. The Get Trained to Help website offers mental health first aid training that focuses on the specific risk factors faced by many veterans, service members, and their families. Courses are offered free of charge to those over age 18 and teach you how to identify, understand and respond to signs of mental illness and substance use disorders. Due to the pandemic, all courses are currently offered online.
If you are (or care about) a veteran who is having thoughts of suicide, please call the Veterans Crisis Line at 1-800-273-8255 and press 1.