Business News May 2023­­­­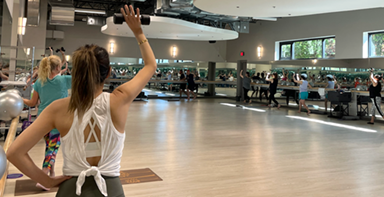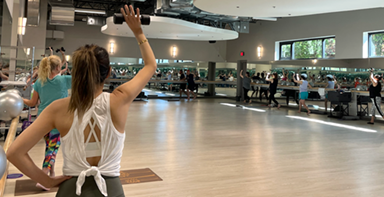 77 Fitness now fully open!
The 77 Fitness facility has fully opened in the new development at the corner of Cornell and Saltzman. A Grand Opening will be held at a later date, however tours and membership information is available now.
77 FITNESS is a training center and further expansion of the Sunset Athletic Club, its seventh since first opening in 1977. Access to all the features of the new facility is included with a membership to the athletic club. Features include cardio and strength areas, both large and small group training rooms and programs, social areas, roof top deck, state of the art boutique locker rooms and more.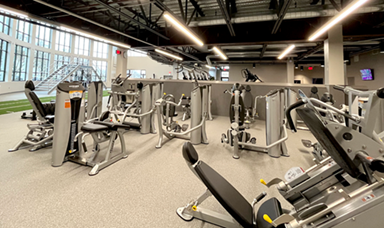 The Sunset Athletic Club has been the local Cedar Mill community club for 46 years and is locally owned and managed. They support many area events and activities. For more information on this and more, go to: SunsetAC.com and for training information for all levels and ages, contact joshuabrown@sunsetac.com
CMBA Happy Hour
Monday, May 15, 4-6 pm, Wildwood Taphouse in the Milltowner Center, 12545 NW Cornell
Mix and mingle with fellow Cedar Mill Business Association and enjoy a beer, cider, or non-alcoholic beverage at Cedar Mill's newest pub (no host). Guests are welcome!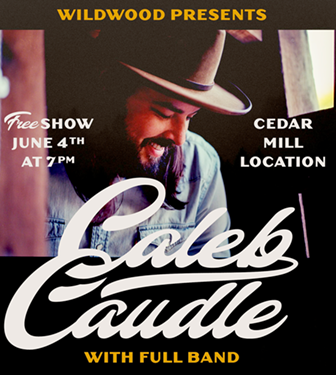 Live music at Wildwood!
Sunday, June 4, 7 pm, Wildwood Taphouse in the Milltowner Center, 12545 NW Cornell
Caleb Caudle is a prominent Folk & Americana artist. His latest album, "Forsynthia," is living at the #1 spot on the genre's radio charts! Forsynthia was recorded at the legendary Cash Cabin, (yes, that's Johnny Cash's cabin)…and to keep it in the family even more, the record is produced by John Carter Cash.
While on a full national tour Caleb and his band will be taking a break from much larger venues and playing a special intimate show at Wildwood: Cedar Mill. Make sure to block your calendars for this incredibly special opportunity to listen to one of the best.
Sign up for the Wildwood newsletter for more news and events!
Free fitness class for Mother's Day
May 14-15, Orange Theory, 1800 NW Cedar Falls Drive
To champion women and support mothers, we're offering a free Orangetheory class for all moms! Please call the studio (503) 427-1915 or visit our website for additional info.
Important steps to selling your home
First, you'll need a real estate agent (I would love to help!). To establish the value of your property, an agent will provide you with a Comparative Market Analysis (CMA), which encompasses the age, size, improvements, and amenities of your home in comparison to three to six other houses of the same parameters. Generally these comparable homes must have been sold within the last three to six months.
A lender: Once you know the value of your home, your agent will recommend a lender. The lender will work with you, using the value of your house, to determine the amount you can spend on your new home. You and your agent can then start your new home search.
Pre-inspection: Your real estate agent will discuss whether you should have your house pre-inspected to identify safety and structural issues that may be a red flag for a buyer: an old roof, furnace, air conditioner, or hot water heater; an in-ground oil tank that has not been decommissioned; a sewer line that has water intrusion from holes or roots; water in the crawl space; or if radon gas or mold is present. These items will trigger repair negotiations with your buyer, possibly significantly lessening your home's value should you not repair them.
Finally, seller improvements: Market ready means what your house will look like when buyers see it on RMLS,and at your open house. Your agent will work with you to make repairs, declutter and pack, paint, and possibly stage your home so that it gives the best presentation you can achieve. Your agent will also outline what you don't need to do to your house, possibly saving you thousands of dollars.
Next month, I will continue with Timing the Market, to help you learn how to achieve the highest value for your home. If you have real estate questions, it would be my pleasure to answer them. Please don't hesitate to call me with any questions and to find out more: Jan Dempsey, Realtor, Windermere Realty Group at 503.706.6358, or email jdempsey@windermere.com.
Shred event
Saturday, May 13, 8-10 am, Oak Hills Rec Center, 2085 NW 153rd, free
The Springwater Group at Morgan Stanley will host a complimentary shredding event, just in time to dispose of no-longer-needed documents post tax season. In addition to shredding we'll provide an espresso/smoothie cart and pastries. Email Tim Tank at Tim.Tank@morganstanley.com for more information.
Village Gallery of Arts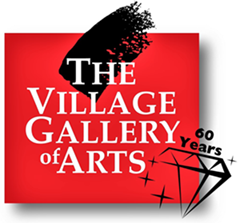 For more information on any of our events and classes, please visit our website. Unless noted, all events are at the Gallery, 1060 NW Saltzman Rd. (just east of the library).
Art Dollars for Scholars Community Show
May 2-28
Giving young artists a boost! Come see (and buy!) affordable art from artists of all ages in our community. Net proceeds from entry fees support our scholarship fund for graduating high school seniors who are continuing their art education. Last year's entries generated our first scholarships which will be awarded this June. This year's funds will be awarded next June.
Art Chat and Refreshments
Sunday, May 7, 3-5 pm, free
Come meet the community artists and enjoy refreshments while taking in the Art Dollars for Scholars show. Sometimes we even have live music to serenade you as you browse!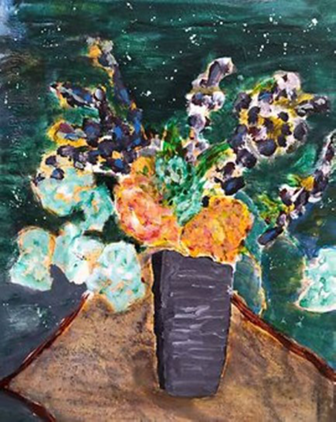 Big and Bold artist
"I started as an artist in watercolor, copying from photographs. I wanted to get more impressionistic and interpretive, so I tried abstract, collage, acrylic and marbling. This is my most impressionistic floral to date and is all acrylic; it is also bigger than I usually paint. I had fun with it."
Looking for a few good teachers!
Do you have skills you'd like to share with others? Would they lend themselves to a 1-2 session workshop or a 3-4 session class? We need teachers for adult classes at any level, or children's classes—especially 7-11 years or younger. Membership at the gallery is not necessary. Please contact us here for more information about joining our Education Team.
Classes for children
Join an exciting class learning a variety of art forms! A team of rotating instructors provides a chance to explore a variety of media and approaches while building artistic concepts and skills. All supplies included. Face masks required. For registration and more details, visit the VGA website. Children's classes are offered monthly for ages 7-11 and are taught by the VGA Instructional Team. Please note: age limits are strictly adhered to because of the wide range of students.
Pottery/Ceramics, Four Seasons Art, Sculpture
Thursdays, 3:45- 5:15 pm, max 8 students.
Adult Classes and Workshops
Introduction to Copperplate Calligraphy
Mondays, 1-3 pm, max 6 students
Instructor Susan Pfahl. shares: As the ability to refine metals grew, square ended pens were replaced with metal pointed pen nibs. A series of cursive writing styles soon developed. These are still used for formal documents and invitations. Copperplate is the predecessor of the cursive handwriting most of us learned in grade school. In class we will work to become comfortable handling the pen, and then tackle the alphabet, small letters and large numbers, and punctuation. We will also play with flourishing.
Introduction to Watercolor Painting 2
Tuesdays, May 2-23, 1- 4 pm, max 6 students, no prerequisites necessary
With instructor Susan Pfalh, you'll continue on your Watercolor journey: If we make mud, let's figure out how that happened, so we only do it again if we really want mud! We will continue with perspective, control of the water, play with resists, and consider how to evaluate a painting. Masterpieces are unlikely, but skills will increase.
Introduction to Book Folding
Saturday, May 20, 10 am-12 pm, max 10 students
Books have more uses than might be obvious, says instructor Jeannine Bamberg. You can press flowers in a heavy one or set out the eye-catching ones as decorations on a shelf. You can even read them! But have you tried turning a book into three-dimensional sculpture?
Book folding is a perfect way to repurpose old hardback books that otherwise would be destined for recycling or the round bin. It's the art of folding the pages within books to create 3D shapes. The heart is a relatively simple one but gives you a taste of book folding. There are several different techniques. We will focus on MMF (Measure, Mark, Fold). An example of a more intricate technique involving measuring, marking, cutting, and folding will also be displayed.
Up Close Flower Painting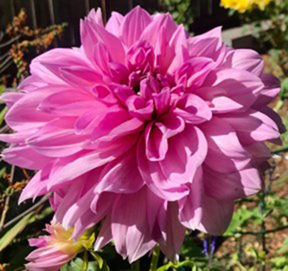 Saturday, May 20, 1-5 pm, max 8 students, appropriate for all levels of painting experience and media
As instructor Jean Anderson explains: Georgia O'Keefe is the first artist that comes to mind when you think of close-up flower paintings, and she was a master. In this class we will move beyond the expected. Starting with a beautiful dahlia photo, each person will crop it to make their own unique painting. I'll be using watercolor, but other media are fine.
Topics covered include using hard and soft edges, getting cohesion in your paintings with a simple trick at the beginning, moving around to get interesting shots, color tones, mixing and using greens. I'll also demonstrate wet into wet, blending, glazing and many other techniques. This is a longer than normal class to allow time to cover a lot of material and to get a lot of painting done."
Our Mission is: To ignite the joy of learning, creating and appreciating art in our community. We support professional and emerging artists by providing high quality affordable art education to children and adults as well as providing venues for sharing their work. Village Gallery of Arts is a non-profit (501c3) organization, receives no taxpayer money, and is staffed entirely by member volunteers.
Sunset Credit Union offers scholarships and more
Each year, Sunset Credit Union awards four $2,000 scholarships to students going to college. If you, or someone you know— including family and friends—are going to college in September, please pass this information on to them so they can apply! To apply for one of Sunset Credit Union's scholarships, stop by our office or visit our website here.
And be sure to get your child or grandchild off to a good financial start. During the month of May when you open a Sunny Savers or i$ave Account, we'll put $25.00 in your account and $25.00 into theirs.
Sunset Credit Union is open to anyone who lives, works, worships or attends school in Washington County. To learn more, stop by their office at 1100 NW Murray Blvd., visit our website, or contact us at 503.643.1335. You can also join securely online anytime by clicking here.
Farmer's Market opens!
Saturdays, May 6-October 14, 9 am-2 pm, at the corner of NW Cornell & Murray
Come to the Cedar Mill Farmer's Market for our opening day and then weekly for fresh local produce, Power of the Produce Kids Club, local vendors, and music! To learn more please visit our website.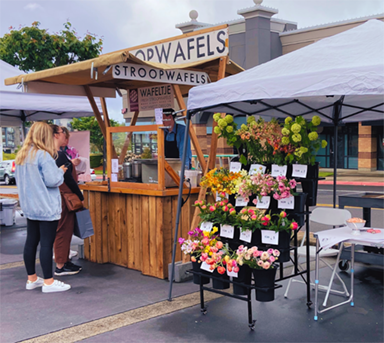 Bethany Village Spring Market
Thursday, May 25, 3-6 pm, Bethany Fountain/Plaza Area
Participate in a houseplant swap and shop from a variety of small local businesses who offer everything from plants to fresh produce to handmade goods and much more! Plus, don't miss out on a great live performance by Shaymus Hanlin, a talented local musician. Stop by the market's library booth for a fun craft and learn about their summer reading program and events. Learn more on the Bethany Village website.
Night Market
Friday, May 12, 6-9 pm, Timberland Town Center
NW Restart holds a quarterly Night Market at their office in Timberland Town Center. Bring a donation for The Domestic Violence Resource Center (DVRC) and you'll be entered to win a gift basket from the evening's artists. NW Restart is an organization founded by Bethany Marsh and Adam Peña, two passionate realtors who are dedicated to bringing more awareness to DVRC. Donations of gas gift cards, toiletries, yoga mats, and any size diapers for children accepted.
Rightsizing for Seniors
Wednesday, May 3, 4-5 pm, via Zoom, free. Please register here
Big Rocks, a professional organizing company, will feature Andrea Thompson discussing "Rightsizing for Seniors." Rightsizing means empowering yourself to let go of what no longer serves you and keep only what's right for the life you'll lead moving forward. If you're planning to move—especially if you're moving to a smaller home—the time to rightsize is before you move. Start rightsizing now, and don't pay to move things you won't need later.
You may be wondering, where do I start? How do I tackle difficult spaces? Bring your questions and join in for this open discussion as Andrea shares insights regarding her recent move from New York to Oregon. We hope to see you there! For questions, contact whitney@bigrocksorganizing.com.
American Family Care Urgent Care Announces Seventh Portland-Area Clinic
American Family Care (AFC), the nation's largest provider of urgent care, accessible primary care, and occupational medicine, is pleased to announce its newest clinic in Cedar Mill. The new clinic on NW Cedar Falls Drive across from Market of Choice on Barnes Rd. opens to patients in June of this year.
"We are eager to open this clinic in Cedar Mill and serve the families in this growing NW Portland community," says Guru Sankar, independent owner and operator of Oregon's six AFC locations. "As with our other clinics, Cedar Mill will provide accessible and affordable health care seven days a week. Patients don't necessarily need an appointment to be seen with us." Sankar also added, "because of demand, we recently added telehealth which is great for many services and can be accessed by patients anywhere they have access to a smartphone or laptop. Ultimately the goal is to accommodate new patients as well as make it more convenient for existing patients."
AFC has been growing since 2011 when it opened its first local clinic in Lake Oswego with subsequent clinics in NW Portland, NE Portland, Beaverton, Oregon City, and Hillsboro. In addition to appointment-based and walk-in urgent care, AFC is one of the regions' largest providers of US Customs Immigration Services (USCIS) medical exams for those seeking permanent residency in the US. AFC accepts dozens of insurance plans and offers primary care, women's health, sports physicals, occupational health, and work injury care.
For information on local centers, visit afcurgentcareportland.com.
Prepare for the summer watering season
Spring is here, which means many of us are tending to our gardens and lawns. Being water-efficient is important to help reduce peak water use during the summer. Summer peaking occurs when a lot of water is used for cooling and outdoor watering. Reducing summer peaking helps Tualatin Valley Water District manage our community's water system and supplies more effectively. When caring for your landscape, follow these tips to help keep it healthy and water-efficient: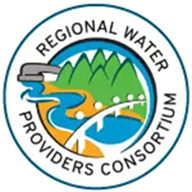 Plant native, drought-tolerant vegetation in your yard. They've adapted to our climate and need less water and maintenance. Pull weeds when they first appear to keep them from spreading. This saves time and reduces the need for chemicals. Sign up for the Weekly Watering Number to receive emails that provide a simple adjustment for your lawn and garden watering schedule each week based on real weather data. Adjust sprinklers so they don't water driveways or sidewalks. Fix leaks and broken sprinkler heads right away.
Visit tvwd.org/irrigation for additional resources.
Outdoor play classes at Tinkergarten
Fridays, May 5-June 30, 10 am (no class June 2nd), Roger Tilbury Memorial Park, 965 NW 93rd Ave.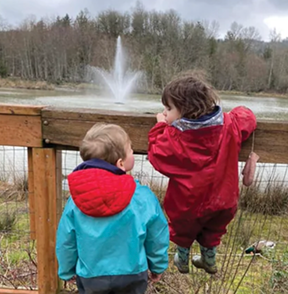 I am an early learning educator and will be leading outdoor play classes this spring. I'm excited to announce that my Spring Tinkergarten classes are now open for enrollment! Starting May 5, we'll turn the outdoors into a discovery lab for kids and their grown-ups (parents or caregivers).
Each play lesson will invite kids to wonder, observe, experiment, and work together, all while establishing strong roots in empathy, our human superpower. Kids learn to recognize emotions in themselves and others, explore taking another's perspective, and discover fun, new ways to care for each other and the planet. Plus, we'll enjoy Tinkergarten tea, witness the magic that spring has to offer, and help kids learn how fun it can be to play outdoors all four seasons.
Here's the link to register for my class. First child: $200, each additional Sibling: $150. Season classes are pro-rated after the season has begun. Please feel free to send questions and share with others who you think might be interested!