Library News October 2022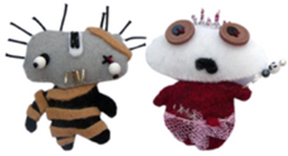 Cedar Mill and Bethany Community Libraries October Events
All Ages
Fall Into Reading
Until October 31 (All Ages)
Read for fun, log your reading in Beanstack, and earn virtual reading and activity badges. To participate, download the Beanstack app and log there, or log in online. One lucky reader will win a $25 Powell's gift card.
Board Game Evenings
Wednesdays, October 5,12,19, 26, 4-7 pm, Cedar Mill Library, ages 5+
Drop in and play board games!
Board Game Afternoon
Friday, October 14, 1-4 pm, Bethany Library Annex, ages 3+
No school? No problem! Come spend the afternoon playing fun games with friends and family. Library-provided games will include Giant Jenga, Jumbo Connect 4, Tic-Tac-Toe, Yeti in My Spaghetti, and much more! No registration required.
Fun Friday
Friday, October 14, 10 am-5 pm, Cedar Mill Library, ages 3+
Drop in on this no-school day for board games, coloring, and a craft.

Hispanic Heritage Month: Making Corn Tortillas
Corn Tortillas: Tuesday, October 18, 6-7:30 pm, Bethany Library Annex, adults & Teens 11+

Making Chicken Tinga 
Chicken Tinga: Tuesday, October 25, 6-7:30 pm, Cedar Mill Library, adults & Teens 11+
Learn how to cook corn tortillas and Chicken Tinga (tinga de pollo; shredded chicken in spicy chipotle sauce) with Araceli de la Cruz. Registration Required.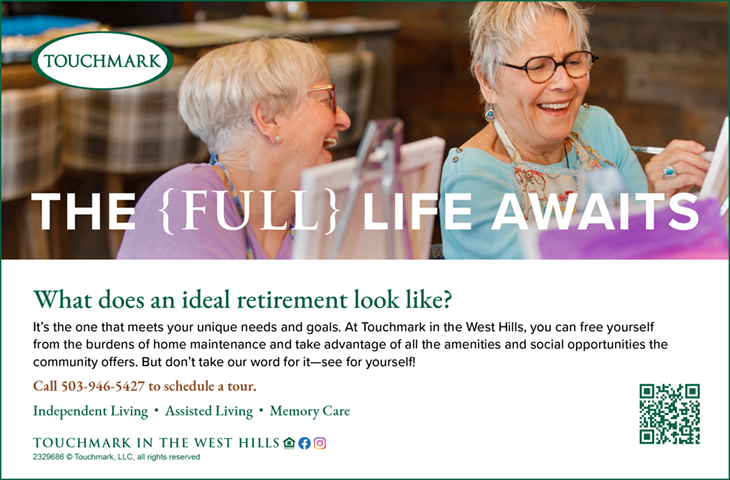 Find more details and registration on our events calendar through the library website. This program is supported by the Oregon Cultural Trust and the Cultural Coalition of Washington County.
Graphic Novel Book Club: Author Joshua Williamson
Thursday, October 20, 6-7:30 pm, Cedar Mill Library, adults & Teens 11+
Author Joshua Williamson will talk about working for DC and his new Robin series. See teen event for a free book (while supplies last).
Kids
For more information on kids events visit the library's Kids Calendar.
Family Storytime
Wednesdays and Thursdays, October 5-20, 10:30 am, Cedar Mill Library, ages 2+ | Tuesdays, 3:30-4pm and Thursdays, 10:30-11am, Oct 4-20, Bethany Library Annex, ages 2+
Join us for stories, rhymes, songs and movement! Registration is required and space is very limited; we appreciate your patience as we bring back more in-person events. Registration will open 2 weeks before each storytime. Separate registration is required for each week that you plan to attend. Visit our website for the most up to date and registration information.
LEGO Free Play
Saturday, October 8, 10:30 am-12 pm, Cedar Mill Library, ages 5+
Drop in to play and build with LEGOs.
Teens & Tweens
For more information on teen and tween events visit the library's Teens and Tweens Calendar.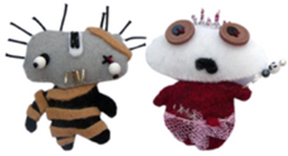 Teen Crafternoon: Zombie Plushie
Friday, October 14, 3-4:30 pm, Cedar Mill Library, ages 11-18
Sew your own creepy zombie plushie out of felt.
Materials and instructions will be provided. Registration Required
Adults
For more information on events for adults visit the library's Adults Calendar.
Spanish Conversation Hour
Wednesday, October 12, 6:30-7:30 pm, Ages 16+, Cedar Mill Library
Want to practice your Spanish with other language learners? Join us for a Spanish language conversation hour every second Wednesday of the month starting August 10 in-person at the Cedar Mill Library. The conversation hour is not an instructional course but rather a great opportunity to chat and improve your Spanish language skills through facilitated conversation. Learn more here.
OBOB 101 for Grown-Ups
Wednesday, October 19, 6:30-7:30 pm, Online Via Zoom
Want to know what Oregon Battle of the Books (OBOB) is all about? This workshop for adults will provide an overview of the program, cover what to expect during a battle and give tips on preparing kids to have fun and be successful. When you register, we will send you a link via email an hour before the class begins.
Visit Second Edition Resale for Holiday must-haves.
Store Hours: Tuesday-Saturday, 10 am-4 pm
Look for colored tags to save 50%-75% off already low prices.
Upcoming Themes
October 1-15: Halloween theme, plus all-new fall clothing, housewares, and more in every department.
October 18-November 26: Christmas/Winter Holiday theme, crafting theme, Thanksgiving theme, holiday clothing.
See the store's latest treasures and upcoming themes on Instagram and Facebook @SecondEditionResale.
All proceeds from your purchases made at Second Edition Resale support Cedar Mill and Bethany Community Libraries. For more information visit the Second Edition website.
October Writer's Mill
Sunday, October 16, 1-3 pm, Cedar Mill Library and via Zoom
Cedar Mill writers, plus friends far and wide, will enjoy another hybrid Writers' Mill meeting. Contact the library for the Zoom link, or just turn up on the day of, ready to hear Jared Kuritz, Managing Director of Mimbres Press; and talk about what's happening in the world of reading, writing, and publishing. Find us at the library or on our website.