Park News October 2022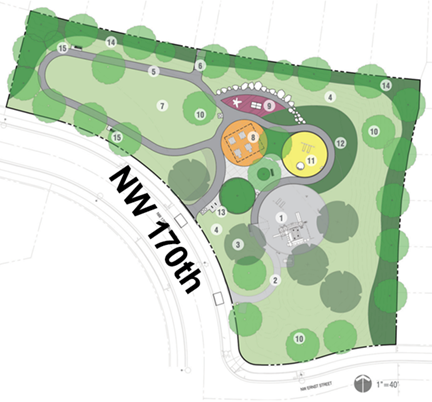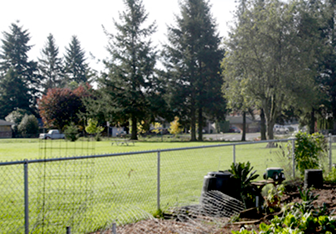 Community meeting for future dog run
Monday, October 3, 7 pm, virtual
THPRD is planning a dog run at Ridgewood Park, which will be located along the west side of the property (where we held a pop-up dog run in January 2021). THPRD expects to install the dog run from winter to early spring 2023. For the most current information about this dog-run project and to sign up for project emails, visit the 'Improvements' tab on the Ridgewood Park web page.
To learn more and share your input, join us for a virtual community meeting with the Central Beaverton Neighborhood Association Committee (NAC). To join, visit the Central Beaverton NAC webpage and click on the Agendas and Minutes link. If you are not able to attend this virtual meeting, please share your comments by Sunday, October 16 by clicking here.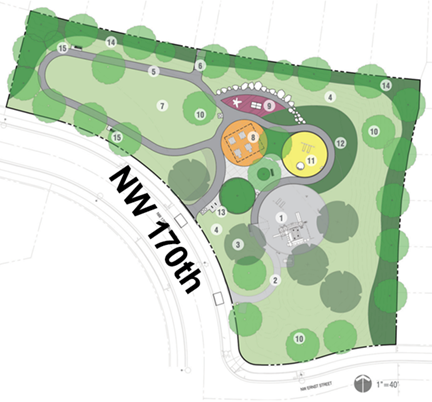 Abbey Creek Park concept plan
Wednesday, October 5, 6 pm, online
THPRD is excited to introduce the Abbey Creek Park Phase 2 concept plan, which was drafted based on community input from hundreds of local community members. Abbey Creek Park is a 1.31-acre park in the North Bethany area, on NW 170th Ave and NW Ernst St.
Click here to view the concept plan. To share your input, please take this short survey in English or Spanish by October 17 or join us for a Virtual Community Meeting to learn more about the concept plan and share your input. Community members will be able to join the event live or view it later on the District's Youtube channel. Follow this link from a computer or smart device with an internet connection. When prompted, provide Meeting ID 161 459 1561.
Volunteer for a THPRD advisory or budget committee
Apply by Monday, October 24
Tualatin Hills Park & Recreation District (THPRD) relies on community members' feedback in a number of areas to improve our service delivery. These positions are critical to represent the broad perspectives of district patrons.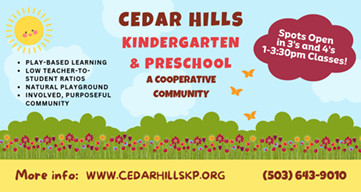 We have openings on our Budget Committee and three district Advisory Committees: the Nature & Trails, Parks & Facilities, and Programs & Events Advisory Committees. The Budget Committee meets at least three times per year to review the current year budget and operating results; discuss the proposed budget for the upcoming year; and approve the budget to be considered for adoption by the Board of Directors. Advisory Committees meet once a month, typically on the third Wednesday at 6 pm.
Applications are available for appointments beginning January 2023. People of all backgrounds and experience levels are encouraged to apply.
THPRD winter term registration
Starting Saturday, December 3
THPRD's In-District registration for Winter term will begin on Saturday, December 3, for people who live within THPRD's service area.  Registration will open for everyone else on Monday, December 5.  The district's activities guide will be available on-line beginning Friday, October 28, with paper activities guides available at THPRD facilities for area libraries, to help you plan for winter registration.
FREE fitness in the park
September 12-December 17
THPRD is honored to be able to offer free fitness classes in parks throughout the district this fall. Classes include Forest Bathing, Zumba Gold, Zumba, Yoga, Tai Chi, and Youth Fitness. Check out our website for more info.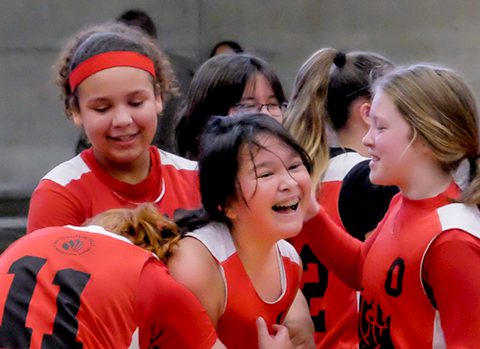 Basketball leagues starting soon!
Registration beginning in October
Basketball season is coming up, and we need volunteers to coach and referee basketball programs serving middle school students, high school students, and adult leagues. Learn more at thprd.org, and please do consider volunteering!
Looking for spooktacular Halloween happenings?
THPRD is always ready to celebrate Halloween. Every year our staff cook up amazing tricks and treats! Check out the district's Halloween happenings at thprd.org to learn more!