Terra Linda Arts and Crafts Fair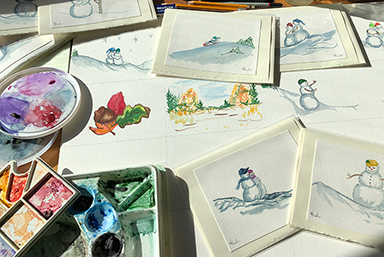 Saturday, November 14, 9 am-4 pm, Terra Linda Neighborhood
By Cami Villanueva, CMN student intern
This pandemic has changed, or even canceled, many special events—from graduation ceremonies to trick-or-treating for Halloween. However, this year has also inspired many kind-hearted people to bring back some joy and have communities come together like never before. This month, the Terra Linda neighborhood community is hoping to do just that by putting together their first ever Arts and Crafts Fair.
"The idea started brewing when local events like Crafty Wonderland and Open Studios went virtual due to Covid 19. A small group of neighbors decided we could organize a safe outdoor event that would both support local artists and crafters, and boost the neighborhood community that has grown stronger than ever during this hectic pandemic year." said Michelle Williamson, Terra Linda resident and one of the event coordinators.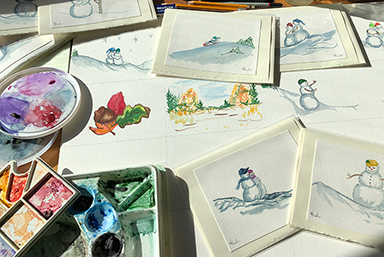 During the Terra Linda Arts and Crafts fair, various artists in the neighborhood community are setting up shop right in their own front yards. Signs will be posted throughout the neighborhood, guiding guests to peruse from house to house. This is a great time to support local talent and to do some early holiday shopping, because there's nothing more special than a handcrafted gift made right in your own community.
"We have fine artists, a wildlife photographer, a fused glass artist, a silver jeweler, a woodworker who builds snowmen and deer from branches, a block printer who does tote bags, cards and prints, and more," Ms. Williamson adds. Who knew there could be so many creative and skilled people living right next door? Even students from Sunset High and Terra Linda Elementary are expected to showcase their own works of art!
And of course, there are some safety guidelines to keep guests and artists safe. All guests and artists are required to wear masks and socially-distance themselves. Each booth will provide hand sanitizer and faces masks for those who need it. The Arts and Crafts Fair prioritizes public safety and only aims to spread the holiday spirit and a sense of community.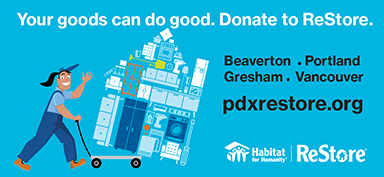 If you live in the Terra Linda neighborhood and would like to be part of the Terra Linda Arts and Crafts Fair, it's not too late! Artists and volunteers can still join the excitement by emailing: terralindacraftfair@gmail.com.