Business News October 2023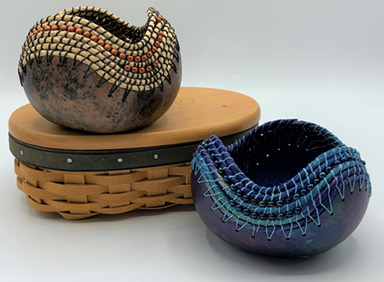 CMBA October Meeting
Tuesday, October 10, 12 pm-1 pm, The Ackerly at Timberland, 11795 NW Cedar Falls Drive
Please join us for the Cedar Mill Business Association's monthly networking meeting! Lunch will be provided. Learn more on the Cedar Mill Business Association website.

Hometown Taste Restaurant & Lounge grand opening!
Wednesday, October 18, 11 am-10 pm, 12890 NW Cornell Rd (former Chiam Restaurant location)
The new owners of this Szechuan-style, full-service restaurant/bar/lottery are excited to serve their new style of food to the Cedar Mill area. Three friends—Jack, Hill, and David—joined in their partnership with 30-plus years in the food industry, and can't wait to meet all the patrons and serve outstanding Szechuan dishes to the neighborhood!
We want to invite everyone to our grand opening! We will be giving out gift certificates to all customers who come and fill out a raffle ticket. Please come and try our new culinary experience!!
Early Music Studio
Fall session September 22-December 22, Leedy Grange Hall, 835 NW Saltzman, pro-rated price to join now, see website for details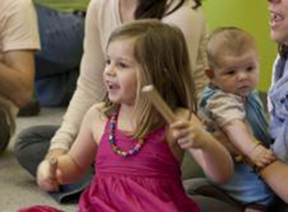 A brand-new preschool music studio has opened in Cedar Mill! The Early Music Studio invites you to join us in a grand musical adventure with your child. Preschool teachers Caroline and Wendy invite your 16-month to 5-year-olds to sing, dance, learn rhythm patterns, and make new friends. Currently enrolling for fall classes. More class options coming in January!
Find us at our website here, email us at info@earlymusicpdx.com, or call 503 928-4571 for more information.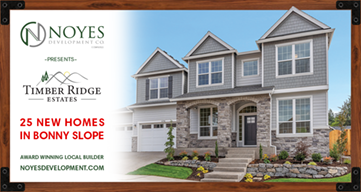 Preschool Open House
Saturday, October 7, 3-5 pm, 1045 NW 123rd Ave
Come and discover all the magic and learning waiting for your little ones at Safari Kid Cedar Mill.
Get to know the heart and soul behind our school. Our director will be there to answer all your questions and share our vision for your child's education. Tour our renovated facility: Our school has undergone some exciting changes, and we can't wait to show them off! Take a tour and see the amazing spaces where your child will learn and play.
Discover our curriculum: our enriching curriculum nurtures your child's growth and development. We're dedicated to providing a well-rounded education that prepares them for a bright future.
Fall-Themed Fun: Enjoy the autumn spirit with a special fall-themed game and activity. It's a great way for your child to make friends and have a blast while you explore our wonderful facility.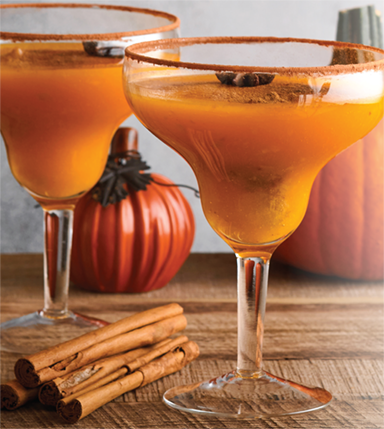 Fall Festival at Anthology of Beaverton
Thursday, October 19, 11-5, 910 NW 185th
You won't want to miss our fall festival at the welcome center of this soon-to-open senior living community. It's an opportunity to learn about and to look at upcoming plans for Anthology of Beaverton, opening early 2024. Stop by for fall refreshments and treats. RSVP required at 971-251-2166. Visit the Anthology of Beaverton website.
VGA October news
Village Gallery of Arts is honored to congratulate the recipients of our 2023 Scholarships: Rachel Bourne and Eclipse Strasser! Both high school graduates are continuing their art education in the fall: Rachel at UC Santa Cruz, and Eclipse at OTIS College of Art and Design in Los Angeles. In addition to the scholarship, they each receive free one-year student memberships at VGA. We look forward to watching their artistic growth through the coming year and beyond! Best wishes to both.
Fall Award Show
September 26-October 26
We are delighted to have Christine Helton as our juror for the 60th Anniversary Fall Award Show! She taught at Beaverton's Arts and Communication Magnet Academy, was a long-time member of VGA, and exhibits her work with Watercolor Society of Oregon, the Oregon Society of Artists in Portland, and Current Gallery in McMinnville, OR.
Art Chat and Refreshments
Sunday, October 15, 3-5 pm, free and open to all
Come see the winning art, mix, mingle and talk art with our artists at the October Award Show reception!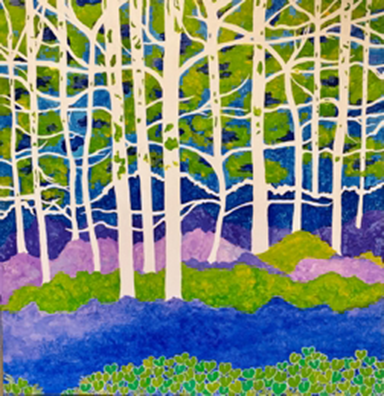 Big and Bold: Medha Joshi
"On the outskirts of London, I discovered Denham Hill on my morning walk. The air was cool and crisp and fragrant with thousands of dainty bluebells that carpeted the woodland floor. An unforgettable sight!"
Washington County Open Studios

Saturday and Sunday, October 21 and 22, 10-5, free, open to all (Note: we will open an hour earlier for this event)
VGA is again participating in the event. Come observe artists and artisans demonstrating and explaining their art. There will be a variety of different artists throughout the weekend. More info can be found on the Washington County Open Studios website.
Free drop-in classes for all ages
Saturdays, 1-3 pm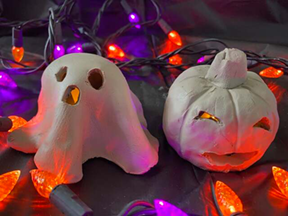 Make a Mask, Oct 28; Illuminated Medieval Letters, Nov 4; Wood Cookies, Nov 25; Kirigami Trees & Origami Stars, Dec 2; Holiday Ornaments, Dec 9 and 16. All materials provided! No registration needed.
Children's classes
Thursdays, October 5, 12, 19, and 26, 3:45-5:15 pm, max 8 students, ages 7-11, taught by the VGA Instructional Team
Join an exciting class learning a variety of art forms! A team of rotating instructors provides a chance to explore a variety of media and approaches while building artistic concepts and skills. All supplies included. Featured projects for October include: Ceramics, Blackout Poetry, Watercolor: Birds & Boats, and more!
Adult classes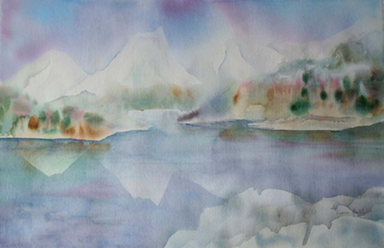 Introduction to Watercolor Painting with Susan Pfahl
Tuesdays, October 3, 10, 17, and 24, 6:30-9:30 pm, max 8 students
Beginner level. In each class we experiment with how the paint and paper and water react, then paint a simple subject incorporating this "experiment" into our work. Masterpieces are unlikely, but skills will increase. No prerequisites necessary.
Autumn Wreath with Jeannine Bamberg
Saturday, October 7, 10 am-12 pm, max 8 students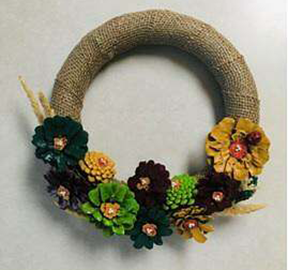 Any level. With the onset of Fall and the beautiful ever-changing colors, this class is for nature lovers who enjoy seasonal shades. Of course, if Spring is your favorite season, feel free to select other shades. Come create this delightful pine cone wreath in your favorite blend of colorful hues.
Coiling on a Gourd with Jane A. Wilson
Friday, October 13, 9:30-4:30 (bring your lunch), max 12 students
Beginner to advanced levels. Coiling is a fun and easy basket-weaving technique. Learn how to: attach hand-dyed Danish cord to the edge of a gourd; weave open and closed coiling; free-form coil; attach a row of beads to the coil. Choose from several color combinations to personalize your own creation. Jane will share her own technique for dyeing the gourd and cording to match. You should be able to finish this project in class. No weaving experience is required.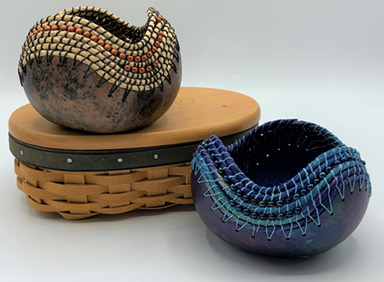 Intro to Copperplate Calligraphy with Susan Pfahl
Thursdays, October 26, November 2, 9, 16, 7-9 pm, max 6 students
As the ability to refine metals grew, square ended pens were replaced with metal pointed pen nibs. A series of cursive writing styles soon developed. These are still used for formal documents and invitations. Copperplate is the precursor of the cursive handwriting most of us learned in grade school. We will work to become comfortable handling the pen, then tackle the alphabet, small letters and large numbers, and punctuation. We will also play with flourishing.
The VGA mission is to "ignite the joy of learning, creating and appreciating art in our community. We support professional and emerging artists by providing high quality affordable art education to children and adults as well as providing venues for sharing their work." Village Gallery of Arts is a non-profit (501c3) organization, receives no taxpayer money, and is staffed entirely by member volunteers.
Cedar Mill's real estate market: Prepping your home to sell in 2024
By Jan Dempsey, Realtor, Windermere Realty Group
During the last two months I asked if you were thinking of selling your home in 2024. Our Spring Market is our highest and fastest selling market. If you plan on getting top dollar for your home, you need to be ready to sell somewhere between mid-January until the week before Memorial Day. The optimum sales price achieved in our Spring market is around April 15.
Many experts are predicting mortgage rates will drop by year's end to around 6%—if so, we may see another sellers' market like Spring of 2022. Will you and your house be market ready? To be prepared to sell, you'll need to do two things: prepare your house for sale and prepare yourself financially. I'll cover preparing yourself financially in this article as knowing your exit strategy will direct all of your steps to moving out of this home, and into your next.
You and your experienced realtor will have talked through your plans for selling and moving, and you will have had a whole house pre-inspection and discussed repairs, if any, that may be necessary to help sell your home (if you choose to make repairs). Most importantly, you and your realtor will know the approximate sales price for your home (multiple offers notwithstanding). With this information, you can meet with your lender to determine the funds you will have to purchase your new home. You may need additional money to make updates to the new house; there are moving and setup costs as well.
One of the best strategies in moving from your house into a new home is if you can purchase the new home without selling your current home. Having enough cash to do so is a terrific strategy, but not always possible. Another plan is a Bridge Loan—a short-term loan designed to provide financing during a transitionary period, such as moving from one house to another. Bridge Loans would be secured with your current home as collateral. You would need to be able to afford the mortgage for the existing property plus the new home before your house sells and you pay off your Bridge Loan. Other financing options are a Home Equity Line of Credit (a HELOC) typically from your Credit Union, or a short-term loan from your savings account such as a 401K.
If you have real estate questions, it would be my pleasure to answer them. I have 38 years of real estate experience and would love to learn your plans and to help guide you through this complicated process. Don't hesitate to contact me at 503-706-6358, or jdempsey@windermere.com.
Polarity Therapy Sessions Available!
Wednesdays, October 4 & 18, 3-5 pm, suggested donation $40-$60 by appointment
New! Longer session times! Join us for our Energy Studies with Student Clinic days that are open to the public. Students of polarity therapy practitioner training will give 50-minute energy balancing session (EBS) bodywork. Wear light comfortable clothing. You will lie on a padded treatment table after intake. There are two sessions per event. For booking, please visit seacummins.as.me/studentclinic or send a text to 917-588-6015. To learn more about what polarity therapy is visit polaritytherapy.org
Sunset Credit Union now offers fraud protection
With debit and credit card fraud on the rise, Sunset Credit Union offers a way to protect yourself from fraudsters—Text Alerts for Debit and Credit cards. Text alerts or email notifications are notifications available to let you know when your debit or credit card has been used. With this free service, if you receive a notification regarding a charge that you did not make you can notify us immediately and get your card blocked before further transactions are authorized.
"We're always looking for ways to protect our members from fraudulent activity," says Sunset Credit Union's CEO, Rhonda Baggarley. "In the next few months we're looking for even more ways to ensure that our members' identity and card usage are protected from theft."
To learn more about Sunset Credit Union's 'Text Alerts for Debit and Credit Cards', stop by our office located at 1100 NW Murray Blvd, visit the Sunset Credit Union website or call 503-643-1335. Sunset Credit Union is open to anyone who lives, works, worships, or attends school in Washington County.