Wetlands, trees, and community participation are under new legal threat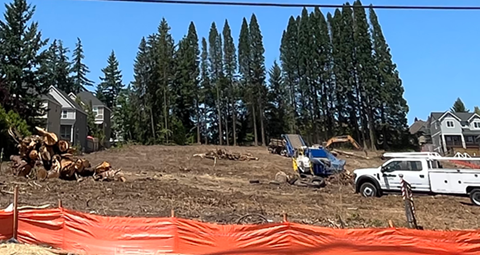 By Fran Warren
On her first full day in office, Governor Tina Kotek signed Executive Order 23-04. This set an ambitious housing production goal of 36,000 homes per year. It also established the Housing Production Advisory Council (HPAC), a council of experts charged with developing an action plan to meet new construction targets. The annual housing production goal of 36,000 additional housing units at all levels of affordability across the state represents an 80% increase over current construction trends.
This Advisory Committee has met monthly since March 2023. The committee, comprised of 25 appointed individuals with vast experience in dealing with these problems and looking at these issues from many different perspectives, is charged with identifying barriers to expediting land use and development application processes, construction, and delivery. Several of their recommendations aim at removing protections of natural resources such as wetlands and trees. The committee has also made recommendations to shorten the review process which will impede community participation.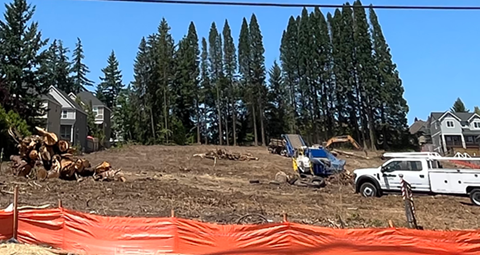 The State's Housing Advisory Council recommends that the state suspend jurisdictions' tree code regulations for 10 years. Trees in Development Situations Recommendation:
"…No city or jurisdiction shall deny a permit for the removal of trees less than 48" in diameter, nor shall they charge a fee-in-lieu for the removal. For trees larger than 48" in diameter, if the city or jurisdiction has a code regulating the preservation of trees, the city or jurisdiction must offer a program that allows for replacement trees to be planted or for a fee in lieu option, with reasonable caps on fees, when the replacement tree option is not feasible…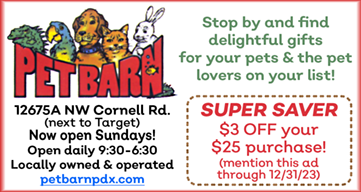 The above provisions shall not apply to trees in riparian corridors or environmental protection areas."
There were 110 pages of public testimony submitted to the August 25 HPAC Meeting. The public testimony consistently mentioned that lack of trees on the urban landscape will expose residents to higher temperatures and remove many other benefits of trees—carbon dioxide absorption, decreased air pollution, healthy wildlife populations, stormwater management, safer and healthier neighborhoods, climate defenses such as cooling and reducing utilities usage.
Oregon has a housing crisis but there are constructive, creative solutions yet to be considered by this committee such as tree-inclusive development. We need incentives to preserve access to nature's serenity—it's called environmental equity.
To learn more and, better yet, to get more involved, please visit the Housing Production Advisory Council web page.
To submit testimony:
Written comment: May be submitted anytime related to specific agenda items or other topics. To submit a written comment, send an email or document to HPAC.GOV@oregon.gov.
Verbal Comment: Email HPAC.GOV@oregon.gov including your name and the potential recommendation(s) for which you intend to testify.
Of course, Treekeepers of Washington County will be researching and testifying. You can follow their reporting on treekeeperswc.org.