Library News February 2022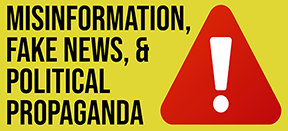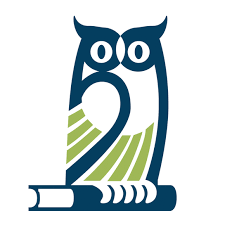 Find event calendars, storytime schedules, and more at the library website.
Featured events for kids
Grab and Go Crafts
Friday March 4, library hours, both libraries
Visit the website to find out the March craft.
Teens & Tweens
Teen Game Night: Dungeons and Dragons
Friday, February 18, 6 pm, ages 11-18, Cedar Mill Library
Heroes wanted! The animals in the town of Fairfort have been mysteriously disappearing. Join us for a short, jaunty Dungeons and Dragons adventure to catch the culprit. New and experienced players welcome. Ages 11-18 only. Registration is required.
Adults
Misinformation, Fake News and Political Propaganda
Wednesday, February 16, 6:30-8 pm, via Zoom, adults
Join guest speaker Donna Cohen for a workshop to enhance civic knowledge about mainstream press and "fake news," social media posts, propaganda, language/terminology, graphs and charts, finding good information, and much more. Registration is required. The zoom link will be emailed the day of the event.
Spanish Conversation Hour
Tuesday, February 22, 6:30-7:30 pm, via Zoom, adults
Want to practice your Spanish with other language learners? Join us for a Spanish language conversation hour. This is not an instructional course, but rather, a great opportunity to chat and improve your Spanish language skills through facilitated conversation. Register to receive an email on the day of the event with information about joining the Zoom meeting.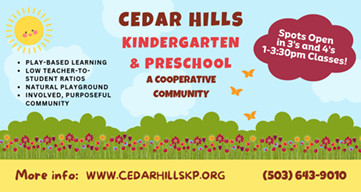 Second Edition Resale
New store hours: Tuesday-Saturday from 10 am-4 pm. Donations accepted Saturdays 10 am-2 pm only
Visit Second Edition Resale for fabulous items, favorite themes and extended hours. Watch for new, color-coded tag sales! Colored tags let you save 50%-75% off already-low prices. Learn more in the store.
All proceeds from your purchases made at Second Edition Resale support Cedar Mill and Bethany Community Libraries.
For the most up-to-date information, check out our Instagram @SecondEditionResale or the libraries' website.

2022 WCCLS Teen Art Contest: Read Beyond the Beaten Path
Accepting submissions through Saturday, February 19. Ages 12-18.
Calling all Washington County teen artists! Enter for a chance to have your original artwork featured across the county during the 2022 Summer Reading program! Submissions are accepted at the WCCLS website and at your local library.
Awards: First prize: $200 Amazon gift card; Second prize: $100 Amazon gift card; Third prize: $50 Amazon gift card
Writer's Mill meeting
Sunday, February 20, 1-3 pm, via Zoom
We'll discuss finding, honoring, and writing to our passion this month with local author Sheila Deeth leading the discussion. To join us, simply ask the librarians for the link, or sign up on our website. We love to welcome new members!