Support The News—and save!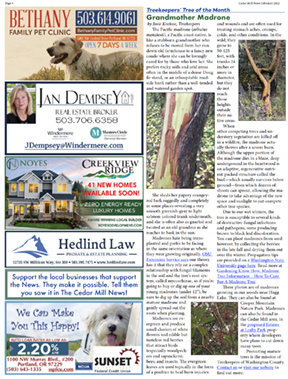 Cedar Mill News is an Oregon LLC, and the only funding we get is from our advertising. We haven't raised ad prices since October 2019, but the time has come to update our rates.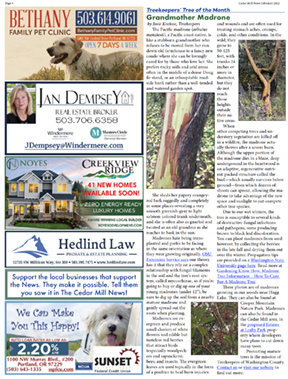 But here's a great offer! If you've been thinking about advertising in The News, and you sign a Frequency Agreement before February 15, you can keep the current rate for the next year. I'll be making this offer to current advertisers soon, but I wanted to publish this information for those who may have been on the fence.
Why advertise in Cedar Mill News? We reach your local customers. We are well-loved in the community and our loyal readers see that you support our work. Your ad is there when someone needs you—they can go to the website or PDF version to find you. Your ad is in full color, and we offer free design service.
We know advertising can be a stressful undertaking for small business. We are here to help you craft the best message to reach your audience and make an impact.
Some useful information: We print 800 copies that are offered free around the community. We have over 4500 people who get our emails announcing each issue, and all ads appear in print, PDF, and webpage versions, with clickable links in PDF and online.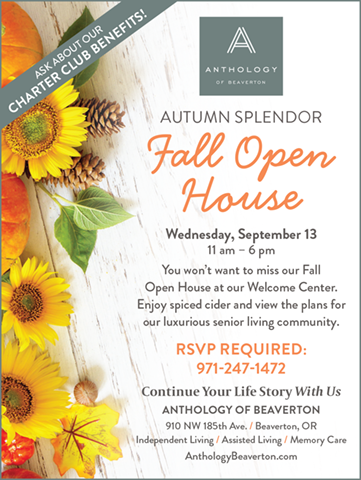 View the current rates and download the Frequency Agreement here. Call 503-803-1813 or email to contact us for more information. But don't wait!