Business News February 2022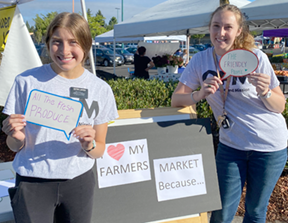 Love Farm CSA now accepting 2022 membership
Community-Supported Agriculture (CSA) is a way for members to pay in advance to support farmers as they plant and harvest fruits and vegetables and then share in the bounty as produce is ready. Love Farm has had a local pick-up location for years. When you visit the "Join" page on the website, the pull-down menu displays all the addresses. You can select the one that is most convenient.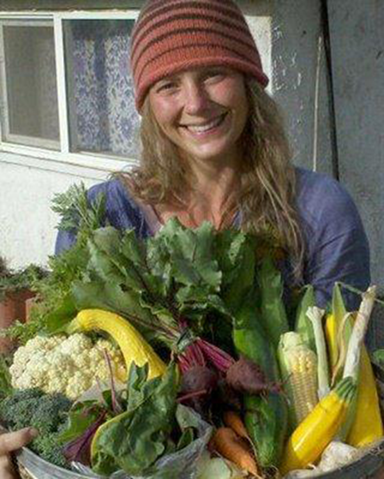 Amy Love says, "Established in 2006, we are a family-owned and operated, organic CSA farm in the foothills of the Coast Range near McMinnville. Our CSA program allows Portland metro-area residents a connection with their food and farmer. In addition to our CSA, we also offer bulk berry ordering in the summer. We organically grow a wide assortment of vegetables, fruits, herbs and some flowers throughout our growing season of June through October.
"Our members who are paid in full by March 15 will receive a free market-flat (six boxes) of our organic fresh-picked berries or other fine fruits. Options for preferences will depend on availability. After April 1 our prices are going to rise (unfortunately).
"Because we value your commitment, we want to grow for and with you. We are always looking for better ways to feed our community. We continue to believe that a healthy regional food system is a critical component of thriving local communities."
Learn more about Love Farm and consider signing up for the right-size share to provide your family with the very freshest and most carefully grown produce you can find.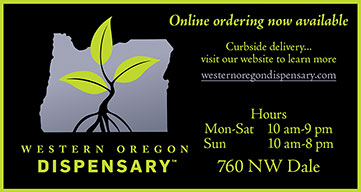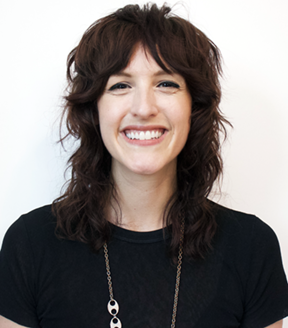 CMBA meeting: Time Management
Tuesday, February 8, noon-1 pm, via Zoom
Our Cedar Mill Business Association speaker this month is Devin Lee, Certified Online Business Manager, speaking on the topic of Time Management. There are infinite apps, tools, hacks, and machines meant to help us save time—yet so many folks are still on the brink of burnout.
We all know the answer to our busy beaver problem (do less!). Instead of giving you a list of time-saving hacks and tricks, this presentation will ask us to look at Time Management in a brand-new light. Join us for this 30-minute discussion including time for Q&A.
CMBA Members will receive the Zoom Link through our Monthly E-Blast, so stay tuned. We invite guests to two free visits at no charge. Please contact our admin, Tammy, by emailing at admin@cedarmillbiz.com to receive the link to the meeting information. For more information about the Cedar Mill Business Association, please visit our website at cedarmillbiz.com.
What's happening at the Cedar Mill Farmers Market?
On these cold, foggy and rainy winter days, we are busy behind the scenes. We are vetting vendors and program planning. We are at our computers and having Zoom meetings. May 7 is our season opening and there is still so much to do.
Vendors: it's time to apply. Please visit Vendor/Volunteer at the Farmers' Market website.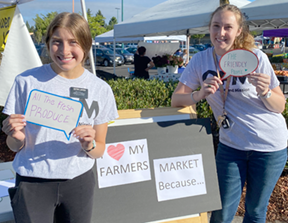 Volunteers: we need you! There will be market day opportunities and we need about 18 volunteer-hours every Saturday (that's nine people doing two hours each)—we will have non-market, behind the scenes needs each week as well. Keep watching as we post the opportunities on our website and in our weekly newsletters. Please email ourcmfm@gmail.com if you want to receive our newsletter.
Sponsors: We want to acknowledge our awesome 2021 Sponsors. A big thank you to these wonderful local supporters—Sunset Athletic Club, Miller Paint, The Olive Branch, Farmers Market Fund, Tualatin Soil and Water Conservation District, and Safeway. Their support is vital for this farmers market to happen each season. The Double Up Food Bucks we offer to SNAP customers and the Power of Produce program we share with the kids are just two important things that could not happen without them. As our 2022 sponsorship opportunity begins, please consider becoming a sponsor. Please email ourcmfm@gmail.com for more information.
Free Home Seller Seminar
Thursday, February 24, 6 pm, via Zoom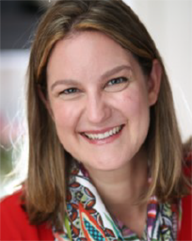 The Real Estate market is making headlines locally and nationally. My name is Marie Conser and I am a Real Estate Broker with John L. Scott Real Estate. I live and work right here in Cedar Mill. I receive questions daily from both prospective home sellers and home buyers about the state of the market. The bulk of the questions are about what it would take to sell and buy in this market and how to prepare for it.
If you have questions, join me via Zoom for a Free Home Seller Seminar. The agenda for this interactive seminar includes a market review of 2021, market predictions for this year and what might affect it, and how to prepare for upsizing or downsizing.
To save your seat, send me a text at 503-459-2726 or contact me at marie@marieconser.com for more information.
Village Gallery of Arts
Our mission is "to ignite the joy of learning, creating and appreciating art in our community. We support professional and emerging artists by providing high quality affordable art education to children and adults as well as providing venues for sharing their work." Village Gallery of Arts is a non-profit organization, receives no taxpayer money, and is staffed entirely by member volunteers.
Art Dollars for Scholars: New Show Open to Artists of All Ages!
No entry fee for individuals 18 and younger; Adult: $15. Pick up an entry form and substrate at the gallery.
The net proceeds from entry fees will be used toward scholarships for graduating high school seniors who are planning to continue their art education in college. Artists must use the substrates provided by the Gallery, and this show runs from April 30-May 29. Pick up a prospectus at the gallery or download one from our website.
Classes and Workshops
Registration is online for all classes and workshops. Please see the Village Gallery of Arts' website for details and return for regular updates. In-person classes are held at 1060 NW Saltzman.
Adult Classes and Workshops
Gretha Lindwood: Beyond Basics—Further Exploration of the Landscape Using Soft Pastels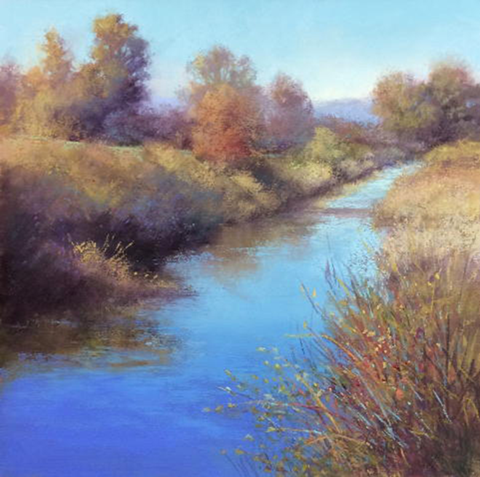 Saturday, February 26 and Sunday, February 27, 9 am-1 pm. Minimum of three students and a maximum of four students per class. Vaccinations and face masks required.
Express your impressions of the natural world using soft pastels. You will apply the principles of color, value and design in this fun, informative class as you continue to develop your personal style and gain a deeper understanding of the medium. You will work from your own photos while interpreting with your own "artistic voice." Demonstrations and individual instruction will be given as I share tips, techniques and ideas. Note: this class is for soft pastels only, not oil pastels. The supply list will be sent when you register.
More classes listed on the website!
Beaverton Farmers Market Winter Market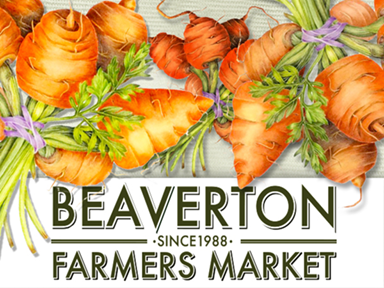 Saturdays, 10 am-1:30 pm, 12375 SW 5th St., Beaverton
The Winter edition of this popular farmers' market is opening this weekend. Find many of your favorite vendors offering winter produce, crafts, beverages, cooked and baked foods, and much more. Visit the website for information.
Symphony Coffeehouse is now open!
Sunday 7 am-3 pm; Monday-Friday 6 am-5 pm; Saturday 7 am-5 pm, 16155 NW Cornell Rd. Suite 500
My family and I have opened up a coffee shop in Beaverton that is just off of exit 65 on Sunset Highway and we'd be overjoyed if you stopped by! We serve Thornton Coffee, fresh pastries from Marsee Baking, and in-house freshly-made paninis, salads, quiches, and soups! If you have a free moment, you're invited to come in and take it to-go or sit and dine-in.
We're so excited to join the community and be a local business. We've just opened in January and have enjoyed every minute of being in this community. We've taken over Fresh Thyme Soup Company's old location that is right across from Westside Physical Therapy. Looking forward to seeing you all soon!
Sunset Credit Union explains Traditional and Roth IRAs
An Individual Retirement Account, or IRA, is a plan for retirement provided by financial institutions with either a tax-deferred basis or tax-free growth. With an IRA, you are essentially investing money and letting it grow until retirement. The IRS increased the amount you can contribute to your retirement accounts by up to $6,000 for IRAs this year.
There are two main types of IRAs: Traditional and Roth. One key difference between Roth and traditional plans is how contributions are taxed. Here's how they compare.
Traditional plans are sometimes referred to as "regular" plans—you can invest pre-tax income in traditional accounts. One advantage of traditional accounts is that when you contribute money, you can generally write off the contribution as a tax deduction, thereby lowering your tax bill. One disadvantage of traditional plans is that you typically can't withdraw money without penalty until you are halfway through age 59. Thus, you pay taxes on the money as you withdraw.
Unlike a traditional IRA, contributions to a Roth IRA are made using money that's already been taxed. Contributions to a Roth IRA are never tax-deductible. While there's no tax benefit up-front, your earnings within the account grow tax-free, and withdrawals made during retirement are also tax-free.
The money you contribute to a Roth IRA can be removed at any time for any reason, but a 10% early distribution penalty tax will apply to the taxable amount—unless you meet one of the IRS's early distribution penalty tax exceptions. You can keep adding to your Roth IRA well into retirement, no matter your age.
Sunset Credit Union is located at 1100 NW Murray Blvd. We offer a variety of IRAs for investment. Everyone's needs are different, and if you have questions about which IRA is best for you—or would like more information on IRAs—contact Debbie by calling 503-643-1335 or visiting Sunset Credit Union.
Our annual shred event is rescheduled for February 18 and 21.