Business News January 2022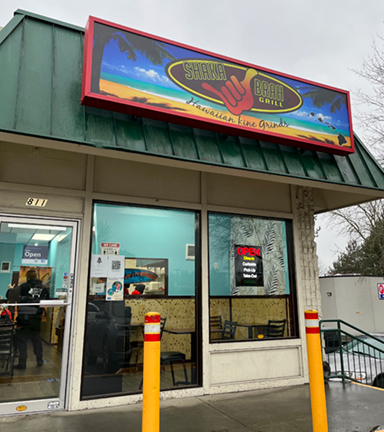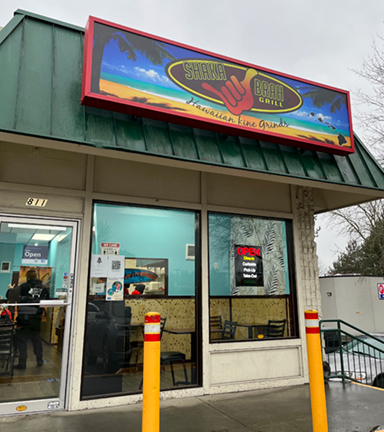 New Hawaiian restaurant!
Open Tuesday-Saturday, 11 am-8 pm at 811 NW Murray Blvd. Call 971-293-7080 or visit the web link to order takeout. 
The Shaka Brah Grill has opened up in the space next to AM/PM where Kauai Island Grill used to be. Find their menu online here.
We'll bring you more information next month, but if you love Hawaiian food—and who doesn't? —get in here and check it out, or order to go online. They have burgers, too!
7th annual community 'Shred-It' Day at Sunset Credit Union
Friday, January 14, 9 am-4:30 pm and Monday, January 17, 9 am-1 pm, 1100 NW Murray Blvd (across from McDonalds in the Safeway Shopping Center)
If you have old financial statements, bills, etc. which you want to shred, bring them to Sunset Credit Union's 'Shred-It' Day. You can get up to two shopping bags or banker's boxes shredded for free. Simply bring the documents to Sunset Credit Union on the listed drop-off dates—your important documents will be securely shredded and sent out for recycling.
This is an opportunity to get rid of tax documents (2010 and older), old financial statements and outdated personal records at no cost. To learn more, send an email to cuteam@sspfcu.com.
Items will be securely stored in the Sunset Credit Union facility until they are shredded onsite via a mobile-shredding truck on Monday, January 17. Due to the Oregon mandate, masks are required when dropping off recycled materials.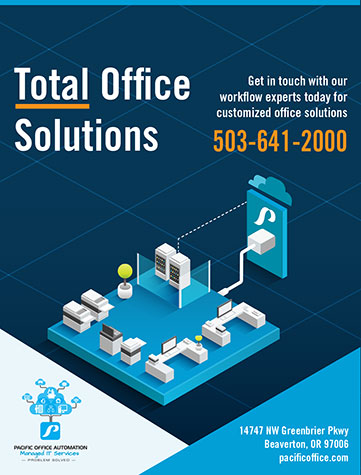 Sunset Credit Union is a not-for-profit full-service financial institution serving anyone who lives, works or attends school in Washington County. To learn more, stop by 1100 NW Murray Blvd, give them a call at 503-643-1335 or visit their website.
CMBA January meeting
Tuesday, January 11, noon-1 pm, via Zoom
The Cedar Mill Business Association continues monthly Zoom meetings. This month, we will hold our annual business meeting and have two board members share with the group. Phillip Martin will discuss goal setting and planning, and James Ball will discuss his run for Metro Council. We will also have time for brief business updates and networking.
CMBA Members will receive the Zoom link through our monthly e-blast. We invite guests to two free visits before they join the group. Please contact Tammy at admin@cedarmillbiz.com to receive meeting links. For more information about the Cedar Mill Business Association, please visit our website.
TOP 10 fun facts for the 2021 Cedar Mill Farmers Market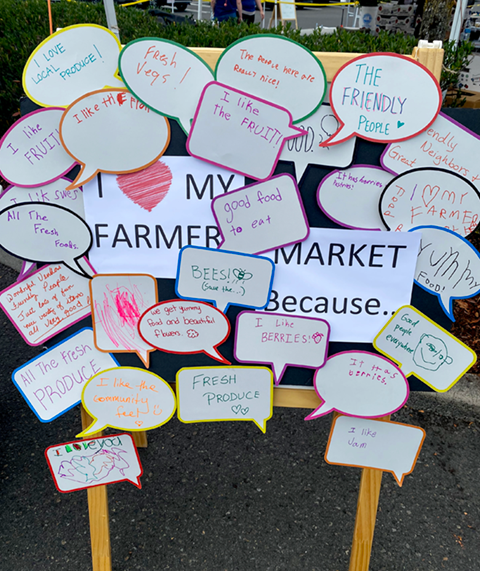 10: We brought in 50 unique vendors that sold for at least one day.
9: We averaged 25 to 30 vendors each Saturday.
8: The market experienced one rainy day and one day of extreme heat.
7: We needed 19 volunteer hours each Saturday.
6: In 2021, we operated on 485 total volunteer hours.
5: The number of SNAP (Supplemental Nutrition Assistance Program) transactions increased from 166 in 2020 to 243 in 2021—up 77 transactions!
4: Power of Produce Kids Club: 377 kids involved in the program
3: Power of Produce Kids Club: 870 interactions with the kids
2: We attracted an average of 1,167 customers each Saturday.
1: We had a total of 29,170 customers this market season!
The market is thriving because of our community! Thank you!
We love to help those in need and teach kids the power of produce, but to prepare for our next season, we need volunteers. Contact us at ourcmfm@gmail.com if you're interested in volunteering!
We are starting to prepare for the 2022 season—vendor applications will open on January 15. Please consider sponsoring or contributing to the music program—we hope to bring back music to our next market season. Visit the Farmers' market website for more information.
New childcare Open House
Tuesday, January 18, 5-6 pm, 800 NW 107th Ave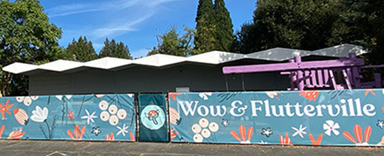 Wow & Flutterville welcomes you to come learn about our Waldorf and play-based program serving children ages 6 weeks-Kindergarten.
Organic plant based meals, weekly guest musicians, daily time in nature, cooking, baking, gardening; art, yoga, spanish and more. Year-round care with love, intention and equity from 7:30 am-5:30 pm M-F
Visit our website or call 503-352-4983 for more information.
Seller's Market Seminar at the Ackerly
Saturday, January 29, 11 am, RSVP required—call 503-462-1181 to register
Learn about downsizing, packing and moving, plus real estate tips about the market.
Village Gallery of Arts
Our mission is "to ignite the joy of learning, creating, and appreciating art in our community. We support professional and emerging artists by providing high quality affordable art education to children and adults as well as providing venues for sharing their work." Village Gallery of Arts is a non-profit (501c3) organization, receives no taxpayer money, and is staffed entirely by member volunteers.
Watch for details of our January show on our website.
Classes:
Please see the website for details and more class information. In-person classes are held at 1060 NW Saltzman, and masks are required for all in-person classes.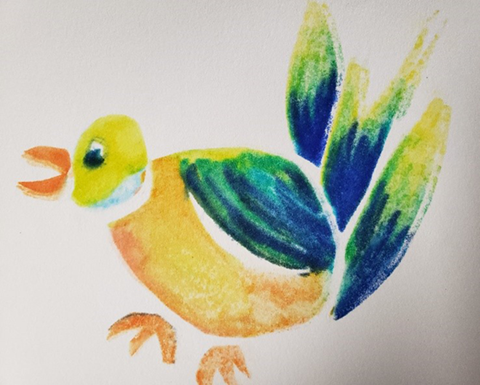 VGA Instructional Team: Children's Art Classes
Thursdays, January 6, 13, 20, and 27, 3:45-5:15 pm, in-person, four session class for ages 7-11, Maximum of eight students
Join an exciting class learning a variety of art forms! A crew of rotating instructors from our gallery will provide students a chance to explore a variety of media and approaches while building their artistic concepts and skills. 2D and 3D projects will be included. Each class will feature a different instructor. January will include a printmaking lesson. All supplies are included.
Debbie Teeter: Acrylic Playground
Thursdays, January 6, 13, 20, and 27, 10 am-1 pm, in-person, four session class. Maximum of eight students.
Kick off 2022 by loosening up and exploring different options. Join a playful exploration of surface treatments that can be used as the basis for acrylic mixed media paintings. Various techniques and resources will be presented. Some supplies are provided; please see a complete list on the website.