Japanese Beetle update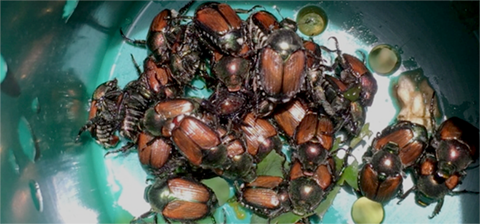 Austin Johnson, Oregon Department of Agriculture – Insect Pest Prevention & Management
After another successful year conducting our Japanese Beetle Eradication project, it's our pleasure to share with you how our 2021 season went.
To start, we would like to thank all of you who replied to our consent letters. Of those who responded, over 95% consented to treatment this year, and with your help we were able to treat over 12,000 properties!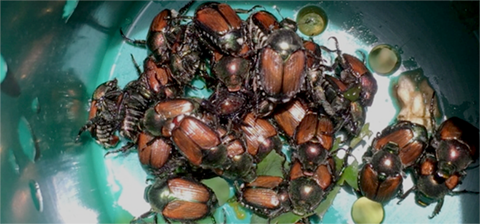 This year we trapped around 3,650 Japanese beetles in the greater Portland area. That is a 20% reduction of overall beetles caught from the previous year, and a significant reduction from the 24,454 beetles that we caught in 2017! Within the 2020 treatment boundary there was a 36% reduction in number of beetles trapped as a result from the 2020 granular treatments and 2021 foliar treatment.
Every year, our success depends on your cooperation, and we are thrilled to have your assistance. In 2022, we will continue our treatments so that we can eradicate this pest. To be successful, we must persist with our efforts while we have their numbers in decline. We will soon update you on this year's Japanese Beetle Eradication program and our upcoming treatment maps. We thank you all for your continued support with helping Oregon eradicate Japanese beetle, we couldn't do it without you.
Visit the Japanese Beetle website to learn more and sign up for their newsletter.