CPO News January 2022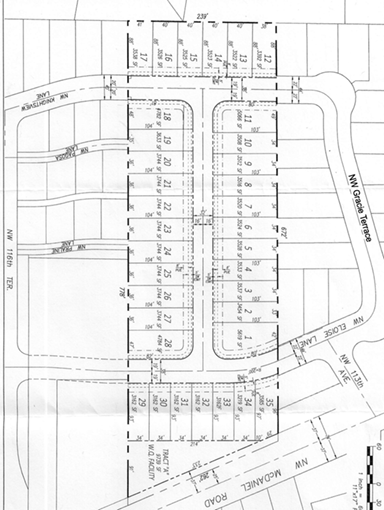 CPO 1 January meeting
Tuesday, January 11, 7 pm via zoom
Following updates from our Sheriff, THPRD, BSD and other service districts, we invite community members to share news and announcements.
Then we'll discuss a couple of important Development Applications we have received: Thompson Crossing and Saltzman Retirement Community. (See Development News for more information.) Representatives for the Saltzman project will join us. The developer for Thompson Crossing declined our invitation.
CPO 1 sent a letter of comment in response to the Thompson Crossing development. You can read it here.
Washington County Health & Human Services will give us an update on COVID. What regulations are currently in place? What are the resources for vaccines and testing? Bring your questions and concerns.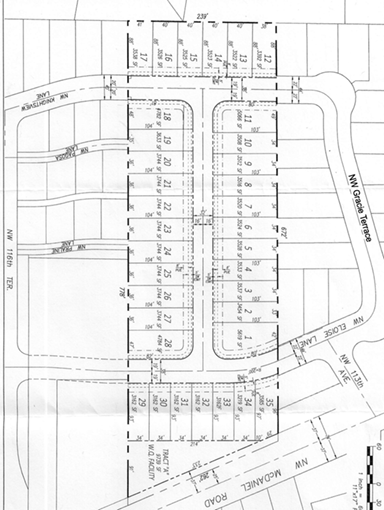 Neighborhood meetings
35-lot Bonny Slope Estates
A meeting will be held to review preliminary plans for a 35-lot subdivision at 11455 NW McDaniel Road, on the north side of McDaneil between NW 116th Terrace and Blackhawk Drive. Visit the zoom link to register.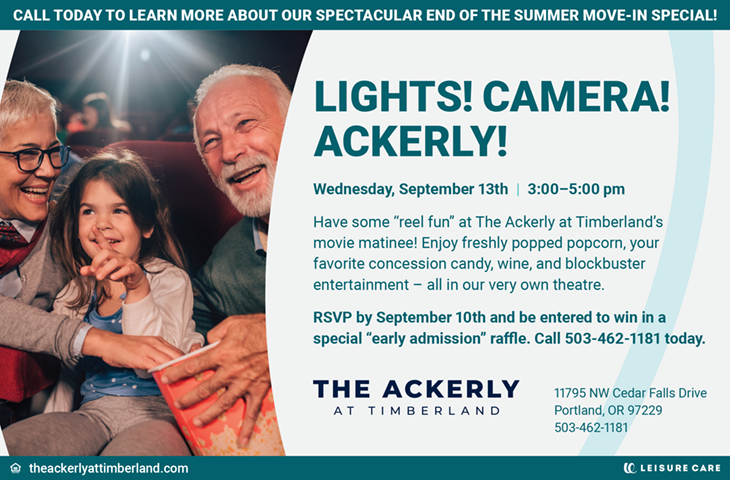 Future of the CPO program discussed with Commissioners
The Board of County Commissioners heard a review of the Community Participation Organization program during their Work Session on December 14, 2021. Amanda Garcia-Snell and Latricia Tillman reviewed the history of CPOs, and then opened a discussion of the program's future that they called "revisioning."
The CPO program was formally established in the mid 1980s to enable community involvement in land use issues, as required by Oregon's Land Use Laws. It was initially coordinated by the OSU Extension Service. When OSU notified the county in 2014 that it would no longer run the program, a Transition project began to determine its future. Following months of discussions, it was determined that the County Administration Office (CAO) would manage it.
In 2020, Washington County adopted the Equity, Diversity, and Inclusion resolution, and CPOs were put under the Office of Equity, Inclusion, and Community Engagement (OEICE). The CPO program remains volunteer-led (staff provide logistic support) and a hub for community advocacy. According to Garcia-Snell, 506 individuals participate in CPOs, and the CPO email list spans over 6000 residents.
Despite COVID-19 pandemic impacts, CPO 1, 3, 4K, 4M, 6, and 7 are still active. CPO 1 pioneered the shift to Zoom—now, CPO staff have developed Zoom training for all leaders who were interested in that support. Garcia-Snell and Tillman noted that most CPOs see more participation in virtual spaces than in in-person meetings. This allows County residents to stay informed and share their opinions on key issues (CPO 1 relevant examples include Kenny Terrace and Saltzman Road planning efforts).
Moving forward, OEICE is looking for ways to bring more residents into the program. According to a CPO survey, there are discrepancies between those who participate in CPOs and the demographics of wider Washington County. OEICE aims to close this gap, citing outreach as the main difficulty. There are limited ways to reach people, Garcia-Snell and Tillman stated, and it is difficult to engage underserved populations electronically.
Garcia-Snell and Tillman proposed four recommendations to improve the CPO program. CPO staff seeks to:
Assess CPO boundaries for possible changes and explore cross-jurisdictional collaboration
Align with the county strategic planning process to support "One Washington County" and reflect community opinions
Conduct an in-depth analysis of CPO structure for equity-centered options and accessibility
Update Resolution and Order 86-58 to make CPOs more equitable
At the conclusion of the CPO section, all Commissioners voted to approve the four recommendations.
CPO leaders continue to be concerned that OEICE lacks full understanding of the purpose of the CPO system and has failed to support its volunteer leaders by suspending yearly training, limiting staff availability, and other issues. The Committee for Community Involvement (CCI) which is the leadership group of CPOs, will discuss the presentation at the January 18 meeting. The meeting is open to the public. Visit the county webpage for information and a link.
CPO 1 December meeting
Vicky Siah, CPO 1 Secretary
After reading a land acknowledgement, Chair Virginia Bruce began CPO 1's December meeting by mentioning several proposed developments: Estates at Leahy Park; Thompson Crossing (Biggi property); and the Saltzman retirement housing community. The large Leahy Estates development proposal package is available to view at the Cedar Mill Library—ask at the Reference Desk.
Brenda Schaffer from the Washington County Sheriff's Office provided public safety updates—Schaffer reminded attendees to report crimes directly to WCSO. Traffic was a point of interest in this meeting, and constituents should respect all traffic safety devices.
CPO 1 conducted their 2022 leadership elections. The 2021 incumbents (Chair Virginia Bruce, Vice-Chair Bruce Bartlett, Secretary Vicky Siah) sought reelection; for the CCI, CPO 1 elected two representatives and one alternate. Virginia Bruce, who served as a 2021 CCI representative, aimed to be reappointed. Fran Warren ran for the other CCI representative position, and Mary Lou Oberson stepped up as the CCI alternate. The motion to reelect all CPO 1 incumbent officers passed with 13 "yes" votes and zero "no" votes. The motion to elect 2022's CCI representatives passed with 11 "yes" votes and zero "no" votes.
CPO 1 revisited the tree removal on Kenny Terrace (from November's meeting), with a letter from neighbors to send to county commissioners. After some revision, this letter passed with 14 "yes" votes, one abstention, and two "no" votes. Chair Bruce then proposed a second letter to the Board of County Commissioners supporting the western alignment for Saltzman Road—that was approved with 11 in favor and two members opposed.
Tualatin Valley Water District CEO Tom Hickman presented the first of CPO 1's December feature topics. Throughout the pandemic, TVWD managed costs by reducing personnel services budget by 2.8%, deferring $50 million of infrastructure projects, and partnering with other utilities.
TVWD is financed by customer fees, three owner partners, system development charges for new water users, and low interest loans through EPA. However, bill assistance programs are available for those experiencing financial hardships. TVWD can cover up to 28 CCF ($191) for one month per year (value will change with water rates) and offers a payment plan for any remaining balance.
In conjunction with TVWD's presentation, Julie Cortez and Shannon Huggins from Clean Water Services spoke on CWS's water quality work. CWS focuses on maintaining water flow—water quality is better than it has been in decades—creating programs to clean and distribute water.
To conclude the meeting, Brian Decker, a candidate for Washington County District Attorney, introduced himself. More information on his positions can be found on his campaign website.