Community News November 2021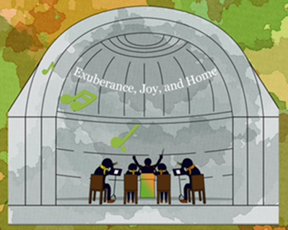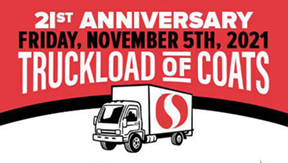 Coat donation event at Safeway
Friday, November 5, 5-7 pm, Safeway
Join 98.7 The Bull and The Safeway Foundation for Truckload of Coats, as we collect jackets and warm clothes for Transition Projects. We'll be at the Safeway at Sunset Mall at Cornell & Murray in Cedar Mill. Clean out your closet and help a great cause on Friday, and we'll give you a $5 Safeway gift card (while supplies last)!!! See you there!
Leaf disposal and food drive
Saturdays, November & December, 9 am-3 pm, see below for dates and locations.
Bring your leaves and food donations to one or more of these convenient events. Or save yourself the trip and "Leave Your Leaves." Leaves can make excellent natural mulch. You can leave the leaves that fall on garden areas or mulch them with your lawnmower for use in planting beds.
November 6 and December 4
Home Depot , 13700 NW Science Park Drive
November 13 and December 11
Westview High School, 4200 NW 185th Ave.
Cedar Park Middle School, 11100 SW Park Way

November 20
Meadow Park Middle School, 14100 SW Downing St.
Oak Hills Elementary, 2625 NW 153rd Ave.
Instructions: Leaves, pine needles and grass clippings accepted; Bring materials loose or in a paper bag (no plastic); Please limit debris to 50 pounds per bag; Program is for residents, not commercial operations'
We'll also collect monetary and food donations for local food banks.
Clean Water Services collects about 2,400 cubic yards (about 240 dump truck loads) of leaves each year and takes them to West Union Gardens to be made into mulch. Participating in the leaf disposal program helps reduce localized flooding caused by leaf-clogged storm drains; keeps nutrients from decaying yard debris out of local creeks, wetlands and the Tualatin River; and keeps streets safe and clear for bikes and pedestrians.
This program is funded by Clean Water Services' $9.75 per month Surface Water Management (SWM) fee. This fee pays for flood management and water quality protection and improvement programs including street sweeping, 24-hour emergency flood response, catch basin cleaning, water quality monitoring, watershed planning and public education.
Sunset Theatre presents The Crucible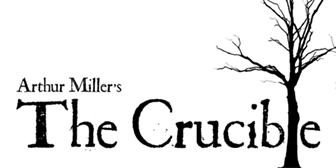 Fridays, Saturdays, November 12-20, 7-10 pm, Sunset High School, 13840 NW Cornell Road, General Admission $10, students $8.
Plan to attend the student production of The Crucible, the fictionalized drama about the Salem Witch trials that took place in Massachusetts in 1692-93, by Arthur Miller. Visit the Sunset Theatre website to see the schedule and to purchase tickets. Anyone of any age and school can purchase tickets and attend the show. Students are $8, adults are $10, and Thespians with a card are free!
Sunset HS marching band Can & Bottle Drive
Saturday, November 13, 10 am-1 pm. Target parking lot, 12675 NW Cornell Rd.
Drop your redeemable bottles and cans to help us raise funds for music programs at Sunset. Bring them in any container or use the green bags we provide, and we'll give you a new one. You can reach us at samba@sambanote.org with any questions.
Brought to you by SAMBA, this fundraiser helps pay for travel expenses, entry fees, uniforms, specialized performance instruction, show design, instrument purchase and repair, purchase of new music and arrangements, and scholarships for students who otherwise would be unable to afford to participate. SAMBA is a 501(c)(3) public charity and supports all the comprehensive Band and Color Guard programs available at Sunset High School.
Join TVC's Creative Youth Collaborative!
Applications due November 15. To apply, visit the TVC Youth Programs website.
Join Creative Youth Collaborative (CYC), a youth-led adventure to expand arts programming throughout Washington County. CYC is for young artists of all media and creativity—for example, we work on design, music, publishing, architecture, film and video, crafts, visual arts, fashion, TV and radio, advertising, culinary, literature, computer games and the performing arts.
Participants must be 14-20 years old; living, going to school, or working in Washington County who are able to commit three to eight hours a month.
Core program goals include connecting youth with creative opportunities, career-related programming and assistance, and meaningful involvement in local organizations and activities. We strive for youth engagement and mentoring around advocacy—helping to impact communities by creating public art and expanding arts access for under-served populations.
Possible activities include: Running CYC-specific social media accounts; setting up a youth engagement team at your school or community center; designing CYC logos and CYC branded clothing items; planning pop-up art, performance and cultural events; organizing speakers/workshops on creative industries; hosting creativity workshops to share and give feedback on each other's work; participating/building a mentorship program linking youth to professionals in various industries; creating a community public mural; and planning a major annual event such as: a job fair, arts showcase, or community arts advocacy event.
Tualatin Valley Creates (TVC) is a nonprofit working to drive the development of inclusive, resilient, creative communities using arts, culture, heritage, and humanities. Any questions can be emailed to Rob Routhieaux at youthprograms@tvcreates.org
TVF&R deploys new cardiac monitor-defibrillators
This October Tualatin Valley Fire & Rescue has deployed 60 new LIFEPAK 15 cardiac monitors replacing our current fleet of cardiac monitor-defibrillators that were reaching the end of their useful service life. Cardiac monitor-defibrillators are used to evaluate and treat nearly every patient encountered by TVF&R's firefighter paramedics and single-role paramedics called to respond to an emergency.
In 2019, TVF&R's Emergency Medical Services Division was notified by the manufacturer of the prior cardiac monitor-defibrillator device that their device would no longer be supported after 2021 for maintenance and repair. At that time, these devices had been in-service since 2006.
TVF&R's Medical Director Dr. Mohamud Daya states, "The LIFEPAK 15 is a robust and clinically proven monitor-defibrillator that brings several new features and functionality that will help TVF&R's line personnel provide the best care possible in the field." The cardiac monitor-defibrillator replacement was funded from TVF&R's EMS equipment budget and was included in the FY2021 budget process.
Viva Village Monthly Calendar
Please come participate in Viva Village's November events! RSVP is recommended for all events by calling 503-746-5082 or emailing vivavillageevents@gmail.com. More information regarding these events can be found at the Viva Village calendar page!
Activities Open to the General Public
Online Age Café
Friday, November 5, 11 am-12 pm
Small group conversations exploring topics of interest to older adults.
Online Viva Village 101
Saturday, November 13, 10-11:30 am, via Zoom
A fun and informational session about Village life for prospective members and/or volunteers. RSVP for the Zoom link.
Men's Coffee Break
Monday, November 22, 10-11 am, Ki Coffee, 4655 SW Griffith Dr #160.
Conversation and coffee.
Online Viva Village Book Club
Tuesday, November 23, 1-2:30 pm, via Zoom
Selected book: Before We Were Yours by Lisa Wingate. RSVP for the Zoom link.
Activities Open to Viva Village Members and Volunteers
RVSP is required for all online classes. A Zoom link will be provided after the RSVP.
Online Mindfulness Class
Mondays, November 1-29, 2 pm, via Zoom
Martha McJacobs from Life by Design guides participants through exercises and discussions focused on using meditation techniques to reduce stress.
Online Women's Coffee
Tuesdays, November 2, 9, 16, 23, and 30, 10 am, via Zoom
Join members and volunteers for a morning of coffee and conversation.
Online Tai Chi Classes
Thursdays, November 4, 11, and 18, 10-11:30 am, via Zoom
Learn Tai Chi technique with certified instructor Richard Chew.
Online Writers Group
Thursdays, November 4, 11, and 18, 4-5:30 pm, via Zoom
Join other Village writers for a time of sharing and inspiration.
Viva Village Nature Walk
Saturday, November 6, 9:30 am, Orenco Woods Nature Park, 7100 NE. Birch St.
Meet in the parking lot off Birch Street. Be safe: walkers must wear a mask and keep appropriately distanced.
Online Travel Talks
Monday, November 8, 7 pm, via Zoom
Karen McCune will talk about the National Parks in Utah.
Online Movie Interest Group
Wednesday, November 10, 5 pm, via Zoom
Movies are available on Netflix or Kanopy streaming service offered by the Washington County Library.
Dine Around Beaverton and Beyond
Wednesday, November 10, 1 pm. Thai Bloom Restaurant, 3800 SW Cedar Hills Blvd.
Join members and volunteers for lunch and conversation. Participants must be vaccinated. RSVP required. Space is limited.
Age Café: Intergenerational Experience
Friday, November 5, 11 am, open to all, free.
We live in a time of significant demographic shifts which have a far-reaching effect on our lives. These changes present an opportunity to develop mutual understanding, reflect on the commitments to each other, and use our individual and collective strengths to enhance our communities. The group of students from the Village Home Education Resource Center will join us to discuss your thoughts on the future. Intergenerational dialog helps to find a common ground and build a relationship of mutual trust, respect, and appreciation.
To register, go to the Viva Village website. Under events, click on Age Café for the date you would like to attend. Once you have registered, you will receive the Zoom link by email.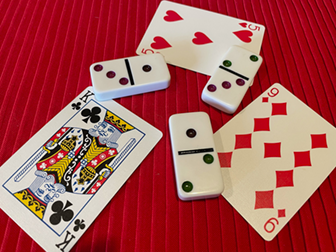 Join the Friendship Circle!
Thursdays, November 18, December 2, and December 16, 1-3 pm, St. Gabriel's Episcopal Church, 17435 NW West Union Rd., free.
Do you enjoy playing games? Want to get to know folks ages 55+ in your community while having fun? Join us for a new (non-religious) get together, the Friendship Circle! We will have games like Bingo, Uno, Trivia games, and more every other Thursday. Enjoy light snacks and beverages and conversations. You might even win some exciting (maybe a bit silly) prizes.
Please note that masks are required. For any questions, please contact the church office at office@stgabrielpdx.org or 503-645-0744.
Washington County Forum
Mondays, November 1, 8, 15, 22, and 29, noon-1 pm
Join us virtually for the Washington County Public Affairs Forum's 2021-2022 season! As we continue to do what we can to stop the spread of COVID-19, we will meet online to provide another season of engaging speakers, including forums and panels on topics relevant to the community. You can obtain the Zoom link and see the exciting lineup of guest speakers by visiting the Forum website.
Solutions for old electronics
Two-thirds of households have an old unwanted TV, monitor, tablet, or computer stashed away. Electronics are resource intensive to produce and contain heavy metals. It is important to manage them properly or else they could become monsters in the environment.
In Oregon, it's free and easy to safely recycle these electronics through the Oregon E-cycles program and keep harmful materials like lead and mercury out of our air, soil, and water. Find a drop-off recycling facility near you with the Garbage and Recycling Day app.
However, before recycling, please consider how you can reduce and reuse! Compared to recycling, extending the life of electronic devices has a much greater benefit to the environment, the community and often your wallet. If you are giving your device to someone or recycling it, remember to erase all personal data so you can feel secure and confident of your choice.
For tips on how to keep your devices working longer for you or how to get the electronics you no longer want into the hands of those that can use them, check out our website or Facebook page. All month, we'll be sharing information on the impact of our tech, tips on how to better manage electronics and details about the Free Geek electronics collection event in Hillsboro on October 30. You can also find tips on how to erase your device's personal data on the Oregon E-cycles website.
Beaverton Symphony Orchestra in-person fall concert
Friday, November 5, 7 pm and Sunday, November 7, 3 pm, The Village Church, 330 SW Murray Blvd., ticket info below
The concert's program includes Bruce Stark's "Overture to New Beginnings," Gustav
Mahler's "Songs of a Wayfarer" (featuring soloist baritone Matthew Hayward), and Ludwig van
Beethoven's "Symphony No. 7 in A Major." The concert will include one hour of live music and will open with a 30-minute talk by orchestra director Travis Hatton.
Concert tickets are available for purchase on the BSO website. We are asking our patrons to help the orchestra by Playing A Part in the BSO and financially supporting at any of our donor-level options. During the opening concert weekend, the BSO will hold its annual Board Matching Fundraiser. The goal is to raise over $6,000 from donors to match Board contributions across the two events. The options and associated benefits can be found on the BSO website's Get Involved/Donate page.
All concert attendees will be asked to present proof of being fully vaccinated against COVID-19 before attending the in-person events. All event attendees are also required to wear a mask at all times while inside the concert venue. BSO will post recordings of both events on the organization's YouTube channel to allow audience members who are unable to attend to enjoy the performances from home.
Washington County property tax—new mailing address
Annual Property Tax Statements will be mailed out on or before October 25, 2021. Payments must be received by November 15, 2021.
This is a reminder to ensure payments are sent to the correct mailing address including online banking bill payments to avoid loss of discount and interest charges.
The PO Box previously used by Washington County to receive property tax payments was closed effective December 16, 2019. It is no longer in service. Payments sent to the former PO Box will not be received by the Tax office. The correct mailing address for all tax payments is:
155 N. 1st Ave., Ste 130 MS8
Hillsboro, OR 97124
To ensure your property tax statement arrives on time for processing at our tax office, do not use old payment envelopes with the PO Box mailing address on it. Instead, use the current year's envelope (2021) for all tax payments.
If you are making an online banking bill payment, please update the payment address with your financial institution to reflect the correct payment mailing address. For other payment options visit the Washington County tax website.
If you have any questions, please call our office at 503-846-8801.
Support ACMA at Panera Bread!
Thursday, November 11, 4-8 pm, 3435 SW Cedar Hills Boulevard
Use sponsor code PRFUND(enter before checkout at the Panera website or the mobile app). Additionally, you can print a copy of the flyer or show this event's digital flyer on any device. Please use order for dine-in, rapid-pick up and curbside pickup. Phone orders or delivery services such as Doordash, Grubhub, Postmates and UberEats do not qualify for this fundraiser. Thank you for your understanding.
We thank all our supporters and Panera Bread for their support of the ACMA performing, visual, and written arts programs.
Beaverton Community Band in-person fall concert
Sunday, November 28, 3 pm, The Village Church, 330 SW Murray Blvd., free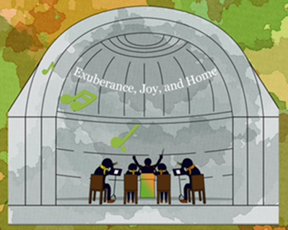 The Beaverton Community Band (Martin Sobelman, Conductor) is pleased beyond measure to be able to hold its Fall Concert in-person. The selections for the concert will help us, during this time of COVID-19, celebrate a return to music making, to sharing our art with others, and to being together again. The theme for the Fall concert is "Exuberance, Joy, and Home," featuring the music of Aaron Copland, David Maslanka, Adrian Hallam, Omar Thomas, Leonard Bernstein, Jay Dawson, and Randall Standridge.
Proof of vaccination and/or a negative COVID-19 test within 72 hours will be required for admission, and social distancing protocols and masking will be observed.
The Beaverton Community Band has performed for the Beaverton community for over 30 years. The Fall Concert is the first concert of the band's 2021-22 season and will be followed by a Winter Concert on March 20, and a Spring Concert on June 26 (COVID protocols allowing). Please visit the Beaverton Community Band's website for more information.
Civics for Adults II: Beyond Voting—Elections and Campaign Financing
Friday, November 5, 6:30-8 pm, online. Free.
Learn about topics including the right to vote, election security, voter suppression, voter turnout / getting more people to vote, redistricting, gerrymandering, the Electoral College, alternative voting systems, and campaign financing issues. This is the second of four presentations on political awareness and involvement presented by Donna L Cohen, MLIS, MEd. Registration is required. Please sign up at the Tigard library website—although this event is sponsored by the Tigard library, everyone is welcome to attend.
For more information and a list of other sessions, check out the workshop flyer. Learn about Cohen's 2020 OPB interview, see her website, and visit the Civics for Adults Facebook page.
Washington County Kids panel on race
November 10, 6-8 pm, free
A Diversity, Equity, and Inclusion panel session will be presented for childcare providers and other interested community members. Join us as we engage in a conversation about race. Participants are invited to bring examples of issues, disputes, and obstacles, and together we'll brainstorm solution strategies.
This session is open to the public and there is no cost. Learn more and register through the Eventbrite link on our website. Participation is limited to space available so do not delay signing up!
If you are a provider of care to school-age children in Washington County and are not already involved in our quarterly OST Provider Meetings, please email info@washingtoncountykids.org and ask to be added to our provider listserv.
Green Business Leaders: Provide input on the future of Oregon's recycling system
The Oregon legislature passed the Recycling Modernization Act (Senate Bill 582) during the 2021 legislative session, and now is your chance to inform how it will be implemented. The start-up phase will span multiple years with extensive planning, research, rulemaking, and stakeholder engagement. DEQ will keep interested stakeholders informed and seek input through several different channels throughout that time. To learn more, Green Business Leaders encourages you to fill out the DEQ Stakeholder Interest Form, watch the law presentation, and check out the fact sheet. Get involved in one of Oregon's stakeholder engagement opportunities!
Green Business Symposium
Thursday, December 2, 8:30-10:30 am, virtual. Registration required.
Join Washington County Green Business Leaders, the Washington County Chamber of Commerce, and the City of Beaverton for an engaging discussion about food and climate and how Washington County communities and the region are responding. Symposium presenters will focus on the climate impacts of food waste, share food waste prevention tools, food donation resources, and information on Metro's upcoming regional food scraps mandate. Register at the Washington County Chamber of Commerce website.
Reduce food waste
New, free resources from the Food Waste Stops With Me campaign are now available. Visit Metro's website for food tracking, food waste prevention and donation tools. While you're there, check out videos featuring local businesses sharing strategies and tips to reduce food waste!
Attend a free DEQ virtual training!
Wednesday, November 17, 9 am-1 pm, via Zoom. Registration required.
Any business that uses and manages hazardous waste will benefit from this training. Learn the basics of the Resource Conservation and Recovery Act (RCRA), hazardous waste rules, and managing the most common wastes. See the training schedule for more information and register for the Zoom link.
Subscribe to a new County-wide emergency alert system
Sign up for emergency alerts through the county's new alerting system, Everbridge.
The County and partner agencies can issue emergency alerts through Everbridge to all of Washington County or to specific affected neighborhoods.
You can choose which types of alerts to receive, like severe weather, missing persons, evacuations, critical utility outages like boil water notices and other public safety information. You can select to receive alerts by landline phone, cell phone, email, text message and more.
Everbridge replaces CodeRED. If you currently receive CodeRED alerts, you still need to sign up to Everbridge to keep receiving alerts. Your information will not be transferred automatically.
By switching to the Everbridge alert system, Washington County joins OR-Alert, the statewide alert and warning program. OR-Alert seeks to ensure that all Oregonians can receive critical emergency warnings, no matter what county they are in. OR-Alert also gives first responders a powerful way to quickly send targeted emergency information to communities threatened by hazards like wildfires and floods.
Getting emergency alerts gives you power to act quickly. It could save your life and the lives of your loved ones. For more information, please visit the County website.
Family caregivers invited to virtual workshops throughout November
For the second consecutive year, Washington County's Family Caregiver Conference will take place virtually. The 18th annual conference, with a theme of Building a Community for Caregivers, will be offered via ten online workshops during November—which is National Family Caregivers Month. See below for individual sessions.
"Being a caregiver doesn't necessarily mean living with and caring for someone around the clock," said Program Coordinator Shannon Baggerman. "For example, if you grocery shop for a neighbor, help your aunt pay her bills, take your dad to his medical appointments, or simply check in regularly on a loved one, you are also a caregiver."
The free workshops are intended for unpaid family and friend caregivers and will take place over Zoom—registration is required for these events. Visit the website to register, check out the workshop details, or call 503-846-3090 for more information. If you live in Washington County and have a special request for accommodation, call two weeks prior to the workshop you plan on attending. This conference is presented by Washington County Disability, Aging and Veteran Services Family Caregiver Program with support from OHSU Health Hillsboro Medical Center, Home Instead, and Compass Enterprise.
Understanding trauma for family caregivers
Tuesday, November 2, 6:30-7:30 pm
Presented by Jessica Leitner, MSW in partnership with Oregon Care Partners.
Talking with your doctor and pharmacist about safe medication use
Friday, November 5, 11:30 am-12:30 pm
Presented by Linda Bifano, DNP, MPA, RN in partnership with Oregon Care Partners.
You're gonna need a bigger boat: How to avoid the jaws of burnout, depression and anxiety (or cope with it if you're already there)Saturday, November 6, 11 am-noon
Presented by Jennifer Morris, MA, LPC.
Self-care starts with compassion
Tuesday, November 9, noon-1 pm
Presented by Kristi Barth, MS Ed.
Caregiver café
Friday, November 12, 11 am-noon
Discussion group led by Age Café facilitators.
Quick, easy and healthy meals for caregivers and those they care for
Saturday, November 13, 11 am-noon
Presented by Heidi Petrowsky, RD, CDCES and Maureen T. Quinn Lores.
Caregiving in the time of COVID
Tuesday, November 16, 1-2 pm
Presented by Susan Hedlund, MSW, LCSW, OSW-C.
Finding positive meaning in the face of grief
Friday, November 19, 11 am-noon
Presented by Susie Snyder LCSW.
Supportive strategies for difficult conversations
Friday, November 19, 12:30-1:30 pm
Presented by Susie Snyder LCSW.
Anger, agitation and frustration: Understanding behaviors with dementia
Saturday, November 20, noon-1 pm
Presented by Shelly Edwards, MLS and Barney Nelson.
Renew expired DMV permits now
Oregon's grace period for expired drivers' licenses, ID cards, and vehicle registration ends on December 31, 2021. Starting in November, DMV will mail about 300,000 Oregon residents who have expired vehicle registrations, urging them to renew before the end of the year. This mailing is in addition to the regular reminder DMV sends a few weeks before your vehicle's tags expire. However, DMV will not send another reminder for expired licenses, permits and ID cards—please check your card to make sure it's still valid
The DMV encourages residents to renew before the busy holiday season. Before going to a DMV office, visit DMV2U to see if you can get your service online – or make sure you have what you need to bring to an office. DMV2U is part of ODOT's commitment to put transformative technology to make Oregon's transportation system more efficient and user friendly. For more information, read the full ODOT press release.
You are invited to our Sheriff's Showcase
Wednesdays, through November 17, 7 pm, on Facebook
Our work at the Sheriff's Office plays a vital role in so many aspects of public safety throughout all of Washington County. Curious to learn how our work impacts you? Mark your calendars to engage with us during our upcoming Sheriff's Showcase, live on Facebook—no registration required!
Ask WCSO:
I just saw someone take a package from the neighbor's front doorstep. What should I do? 
Package thefts are an unfortunate common "crime of opportunity," and as we approach the holiday shopping season, there are more opportunities for thieves to grab and go undetected with minimal probability of being caught or held accountable. Your observations can help us stop these crimes.
If you observe someone stealing a package, immediately report it to 9-1-1. There are many small details you might want to write down to remember that can provide helpful information for detectives:
Location of incident: Where did it happen?
Subject(s) description: Who was involved? This includes details like gender, race, height/build, hair, clothing, scars/marks/tattoos, glasses, facial hair, backpack, weapons, direction of travel, and other identifiable information.
Vehicle description details including license plate numbers, make/model, year (if known, or older versus newer), color, occupants, direction of travel, custom additions, modifications, damage, bumper stickers, and other identifiable information helps WCSO locate the vehicle.
Sequence of Events: What happened?
These details allow the Sheriff's Office the best opportunity to catch the individual(s) involved. Also, it helps deputies watch for trends in activities, adjust patrols as needed, and offer further education to the communities most affected.
And remember, if the crime is currently happening, report it to 9-1-1. If the crime is discovered after-the-fact, report it to non-emergency at 503-629-0111.