Garden News November 2021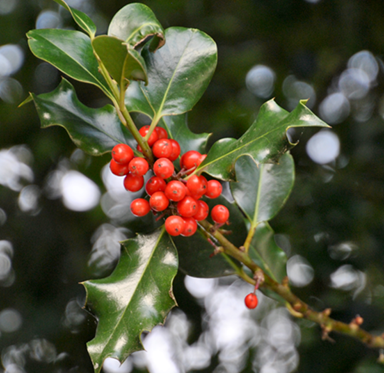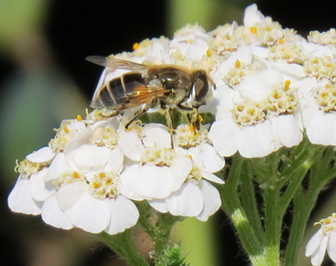 Beneficial insects: what they are and how to attract them to your garden?
Insects provide many important services in our gardens. Here in Oregon, we have hundreds native bees, flies, beetles, and moths that pollinate our flowers and crops. We also have an army of beneficial insects, including beetles, flies, and bugs that provide free pest control by preying on the pests living in our gardens.
In this webinar by Tualatin Soil and Water Conservation District you will learn about the different kinds of beneficial insects that might live in your garden. You'll also discover how to provide food, water, and shelter to attract and sustain these helpful creatures year-round.
Weed watcher alert: English Holly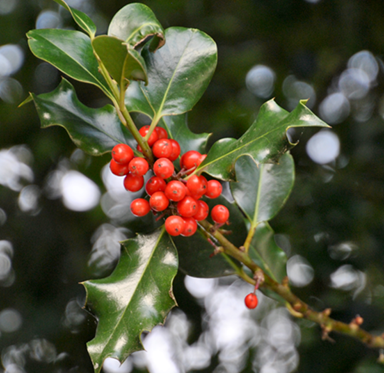 For many people, the glossy, dark green leaves and bright red berries of English holly are synonymous with the holiday season. While popular, this plant is not native to Oregon. In fact, it can quickly spread when planted in our region, shading out native plants and degrading our natural habitats. Not to mention its spiny leaves and berries that can be toxic to humans, dogs, and cats.
Pulling or digging up small holly trees or shrubs is easiest in the fall or winter when the ground is damp. Be sure to remove as much of the root as possible, as the plant will regrow from root fragments left in the soil. Either burn or pile the removed plants and cover them with a tarp to dry out.
Learn more on the Tualatin Soil & Water Conservation District website.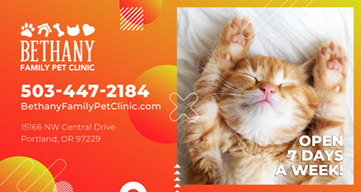 Workshops for all levels: Make your yard an eco-haven!
Autumn is a great time for both fall clean-up and to pick up tips for how to create your own attractive, low-maintenance landscape. Attend a free online workshop to discover simple gardening practices that will help you create a beautiful landscape that conserves water, reduces pollution, and attracts beneficial wildlife to your space.
Perfect for all levels of gardening enthusiasts, these classes will help you realize your vision and bring it to life. Visit the East Multnomah Soil and Water Conservation District website to find online classes to help you up your garden skills!
Topics include Creating an Edible Landscape; Attracting Pollinators to the Urban Garden; Naturescaping Basics; Native Plants; Beneficial Insects; and many more.