Development News March 2021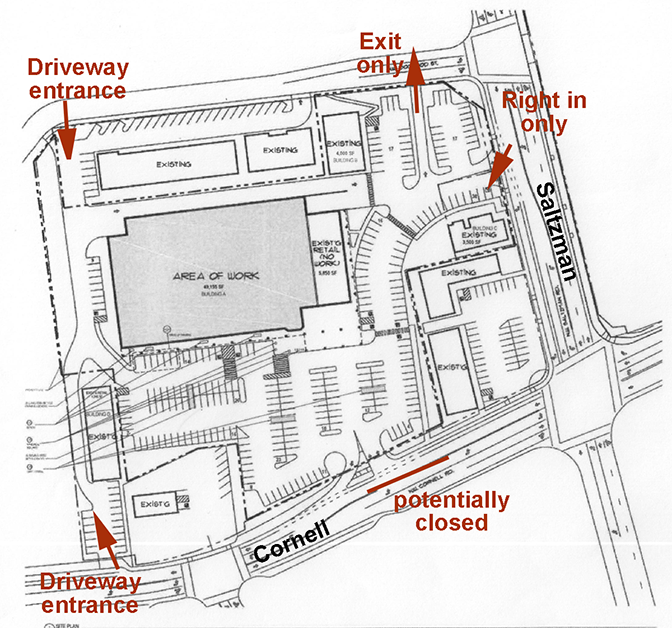 Access to the proposed Target store still in question
Target has submitted their application to replace the former Bales Marketplace with a new Target. What remains unclear is what the county is going to require in regard to access from Cornell Road.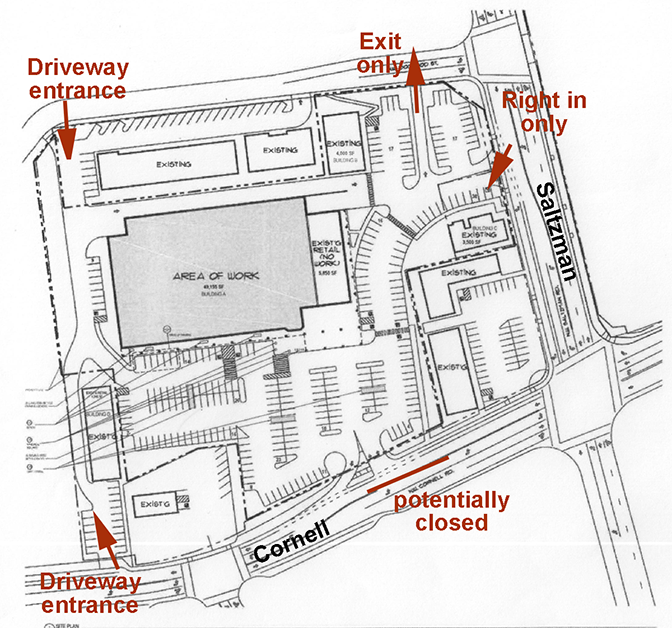 The application is a "Type I, Change of Use" for which the county doesn't require public involvement or a hearing, simply approval by the director. The original development of the property was in 1987, and because the use of the property is similar, and Target is only proposing to alter the inside of the building and minor exterior decoration, no traffic report was required.
However, we have been told that it's likely that the county is going to request closure of the left turn access from eastbound Cornell into the lot. This access was approved as "interim" in the original application. If the county goes forward with that demand, it is unlikely that Target will locate here. 
In addition, the center will be virtually inaccessible from the west, east, and south, since the only other entrances are through the adjacent lot west of the Shell station, past the commercial building there, or via Dogwood where there is a driveway that leads past the apartment building. The Saltzman entrance is only usable if you're traveling from the north.

The county created the problem when they declined to require Shell to relocate. Town Center transportation plans called for an extension of Barnes north to Dogwood. That is now impossible.
We will have to wait for the Staff Report to find out the result. If that is issued soon, we'll update this article.
Peterkort Sunset Subdivision extension approved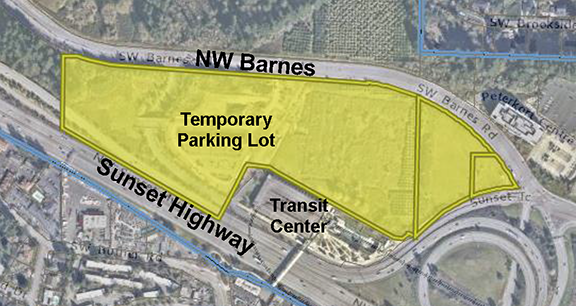 Beaverton approved a two-year extension for the further development of the property between the Transit Center and the existing shopping center at Barnes & Cedar Hills Blvd. The existing use on the site is the paid parking lot, which is not yet complete. The previous approval would have expired in June 2021, and now the expiration will be June 2023.
No updates for Milltowner, Kirkland
We still can't share any news on new businesses for either the Milltowner Center at Cornell & Barnes, or the Kirkland center at 118th and Barnes. Stay tuned!