Dining out safely in Washington County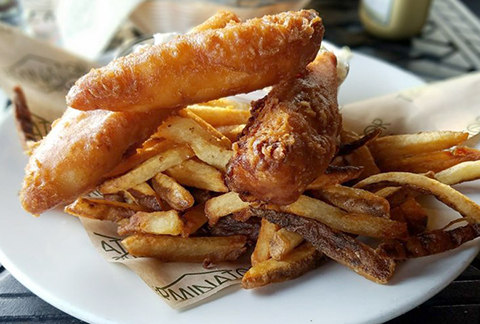 by Virginia Bruce, answers from Washington County HHS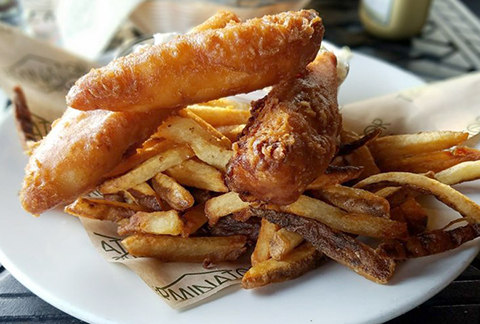 Now that our county has moved to a lower level of restrictions around COVID-19, we wanted to learn more about what Washington County Health & Human Services (HHS) is doing to ensure safe practices are followed at restaurants. Despite the convenience of takeout, one of the things I miss most is being able to enjoy a fresh hot meal, brought to me by a knowledgeable staff member. No more soggy fish & chips? Yes please. But how can it be safe?
What is the county's responsibility in restaurant safety?
Counties are responsible for passing along information and regulating businesses based on guidance set by Oregon Health Authority (OHA) and the governor. We do not make the decisions about what can open, what rules businesses must follow, etc. A lot of community members and business owners don't understand this.
The goal of Washington County's Environmental Health Program is to protect the public's health by preventing foodborne illness. To meet this goal, Washington County licenses and inspects food service facilities to assure compliance with the Oregon Department of Human Services Food Sanitation Rules and provide education and Food Handler Certification.
Food safety inspections include observing kitchen workers' food handling practices, assuring equipment is working properly, measuring food temperatures, inspecting refrigerators and storage areas, assuring safe water availability, verifying the correct concentration and use of sanitizers, and evaluating general cleanliness. Follow-up inspections are conducted as needed.
How is HHS getting the updated guidance to county restaurants?
Does it need to be translated? How many languages? Or are restaurant owners responsible for making sure all employees understand?
Letters are emailed out to operators in English and Spanish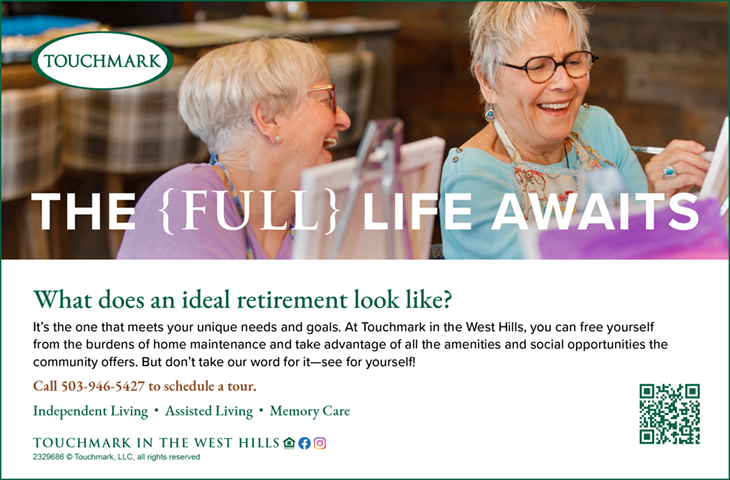 Information also is posted on Environmental Health (EH) Food Safety web page in English and Spanish
EH Food safety page has Google Translate. Approximately 30 languages are available.
All sector guidance documents have other language options on OHA's guidance page.
Businesses are responsible for ensuring they are following the rules and training employees. This is under the OR-OSHA Temporary Rule.
Are there any regulations or guidance about ventilation in the indoor dining spaces?
Per OR-OSHA Temporary Rule Addressing COVID-19 Workplace Risks, "the employer must optimize the amount of outside air circulated through its existing heating, ventilation, and air conditioning (HVAC) system(s), to the extent the system can do so when operating as designed, whenever there are employees in the workplace and the outdoor air quality index remains at either "good" or "moderate" levels. This does not require installation of new ventilation equipment. … In accordance with the HVAC manufacturer's instructions and the design specifics of the HVAC system and as frequently as is necessary, the employer must ensure the following:
All air filters are maintained and replaced as necessary to ensure the proper function of the ventilation system; and
All intake ports that provide outside air to the HVAC system are cleaned, maintained, and cleared of any debris that may affect the function and performance of the ventilation system."
For additional information and guidance on ventilation, go to the OR-OSHA Temporary Rule Addressing COVID-19 Workplace Risks.
About mask wearing while dining and drinking?
The FAQ can answer this (it says that mask-wearing is required but one exception is while people are eating or drinking)
What enforcement powers does HHS have?
OHA has provided tools HHS can use to work with businesses to comply with the Executive Order (EO) and various sector guidelines. The County also partners with other state agencies collaborating on educational outreach and other enforcement options.
Our goal is to have businesses comply with the EO and sector guidance through education and providing outreach to owners/operators. We understand the guidelines are ever changing and it is difficult for businesses to pivot quickly. In cases where businesses are not following the guidelines after outreach and education and other complaints are received, the non-compliance issue is verified and a warning letter is issued to the business. The warning letter informs the business of non-compliance, which provides the operator information on what they need to work on to gain compliance. If the business continues to be non-compliant, then we collaborate with other state agencies to identify other education tools and/or options for enforcement.
How many staff can do that work?
Washington County has two staff members working on the compliance team.
What's the public's role in reporting? Best practices?
Despite our best efforts to educate and inform, some businesses are trying hard but perhaps not getting it quite right. Start by giving them the benefit of the doubt. Talk to a manager about what you feel isn't being done correctly. If you are not satisfied or if you don't feel comfortable talking with them, you can report it to the county. The guidance changes frequently, so please try to be familiar with the guidelines if you are going to file a complaint.
Report violations to the compliance team by calling 503-846-8390 or emailing eoc-covidenforcement@co.washington.or.us.
Aside from you and the state websites, are there other resources for restaurant owners that you know about? Professional groups, unions, etc?
Business Recovery Centers provide hand-on assistance to local businesses:
Business Oregon (state agency)
Oregon Restaurant and Lodging Association
Thanks to Wendy Gordon and her team for providing us with this information!