Business News June 2022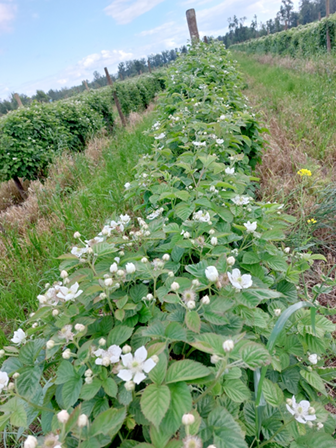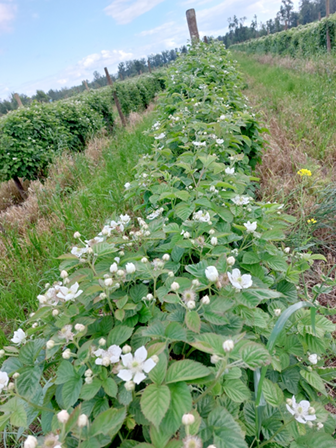 Cedar Mill Farmers Market is ready for Summer to come
It has been a slow start for many of our produce vendors, as the weather has not been cooperating. We are looking forward to June and there is hope in the picture!
June is going to be a fun month! We have more hot food vendors joining us, including Llama's, along with Duycks Peachy Pig Farm, Red Earth/Baird Family Orchards, Flamingo, and Ridge (end of June). We are also offering more music, more Power of Produce Kids Program, more fun, and all the regular awesome vendors and products.
Did you know that every year, we have over ten brand new businesses that share/start their first year with us? Please come and support your neighbors.
We would love for you to get involved. You can support our local Cedar Mill Farmers' Market by coming out on Saturdays, liking/following us on social media, spreading the word, volunteering, and sponsoring the market. We welcome other ideas—just contact us at ourcmfm@gmail.com.
Real Estate Market update
By Jan Dempsey, Realtor, Windermere Realty Group
The Cedar Mill real estate market is one of Portland's hottest. Homes have been selling on average in five days at a median price of $788,000. The neighborhood continues to be affected by extremely low inventory and high buyer demand. Almost all sellers are seeing multiple offers with offers with a cap (maximum amount to be paid), or even a waiver, on seller paid repairs, and buyers paying any appraisal shortfall.
In the last few weeks, we have been seeing a slight cooling in the market, resulting from the higher interest rates, high sales prices, and buyer fatigue. The higher interest rates have made it more difficult or impossible for buyers, particularly first-time buyers, to afford a home. As a result, townhomes, condos, and properties further from the Metro radius are becoming a more desirable option for this price range buyer. We will continue to see values rise as we move through the year because of the shortage of homes coming into the market, and not near enough new properties under construction to meet demand.
Economists predict this tight seller's market will continue for numbers of years as a result of the lack of inventory. Owners with interest rates in the 3% range continue to be hesitant to purchase a new home at a 5.5+% interest rate. Builders cannot build fast enough to fullfill the overall demand for more housing.
Feel free to contact me with questions about the Cedar Mill real estate market, at jdempsey@windermere.com.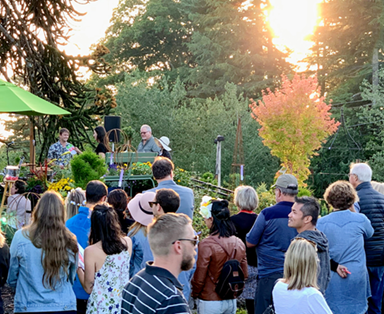 Cornell Farm's 35th Anniversary Summer Solstice Celebration
Saturday, June 25, 6-9 pm, Cornell Farm Nursery, 8212 SW Barnes Road,
Summer is right around the corner, and Cornell Farm is excited to kick off the season with our community! Mark your calendars—you're invited to our 35th Anniversary Summer Solstice Celebration. We have an evening of food and fun in store, with a benefit raffle for the Backyard Habitat Program. For the latest event info, visit our website.
Beaverton Farmers Market offers dog sitting services
Saturdays, 8:30 am-1:30 pm, SW Hall Blvd, between 3rd and 5th streets, learn more here.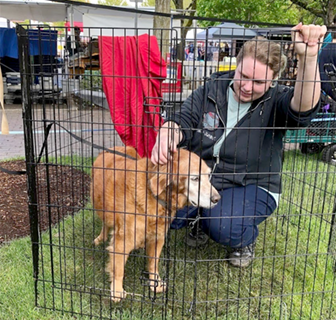 We love our furry friends but enthusiastic canines on leashes are a tripping hazard in our crowded aisles. You are welcome to bring your pups into the market if you can hold them, carry them in a pack, or wheel them in a wagon. Otherwise, we ask that you leave your dogs at home, or better yet, leave them in the capable hands of our friends from HomePlate Youth Services who host the Sit-n-Stay program in City Park.
HomePlate's Sit-n-Stay is a weekly dog-sitting service that provides a supportive employment opportunity for young people who face housing instability. Sit-n-Stay services are staffed by HomePlate youth and a supervisor on Saturdays. Dog owners check in with HomePlate youth staff members and then secure their dogs in the designated leash-up area on the fountain side of the Market. Each dog will have a designated tree and grassy area, cover from the rain, a dog dish with water, treats, supervision and security while their owners shop at the Market.
Sit-n-Stay employment will complement HomePlate's Youth Employment Program (YEP) which was launched in 2012 and includes a growing array of offerings including assistance with applications, resumes, and job-searching; workshops on leadership development and career-focused planning; tours and introductions to local area colleges; and guest speakers from local businesses. The combined program provides a bridge to long-term, full-time employment that can sustain young people financially and allow them to progress in other areas of their lives such as stable housing, higher education, caring for their children, and investing in the community.
This program is a win-win for everyone. There is a small hourly fee for leaving your dogs at Sit-n-Stay which supports the costs of the program. Donations to support HomePlate Youth Services may be made here.
Sunset Credit Union's Auto Check makes car buying easier than ever
Save money, reduce stress, and find a loan that keeps you in the driver's seat. When you get pre-approved for a vehicle loan at Sunset Credit Union, they'll provide you with a "blank check" to empower your negotiations with the dealership. Then it's as simple as writing in the agreed price, up to your pre-approved limit.
Get pre-approved online, stop by their office, or give them a call at 503-643-1335.
Take your time–you have up to 30 days to use your Auto Check, and your loan won't be activated until you find the perfect car!
Sunset Credit Union is open to anyone who lives, works, worships, or attends school in Washington County. To learn more, stop by their office at 1100 NW Murray Blvd, visit their website at sspfcu.com or contact them at 503.643.1335.
Polarity therapy with Sea Cummins
Learn polarity therapy—an east-west system of bodywork, diet, exercise, and counseling—with renowned practitioner and educator Sea Cummins. Wednesdays in June, August, and September. You must attend all CEs for a 155-hour certification with the American Polarity Therapy Association (APTA).
To try a session of this unique energy work-based bodywork, go to Sea Cummins' website and schedule or click on a free clarity call.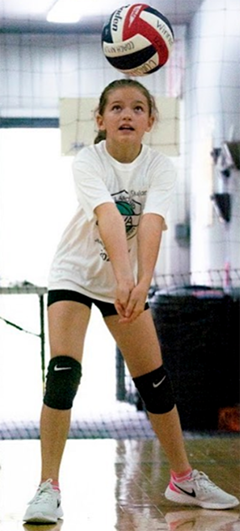 All Around Volleyball Academy
July 6-8, 10 am-3 pm, The Courts in Beaverton, 14523 SW Millikan Way # 110, Beaverton, , junior session (grades 3-6), senior session (grades 7-8), $150
AAVA has become a place for young athletes in the Portland metro area to enhance their volleyball skills, meet new people, receive one-on-one instruction and have fun. Led by knowledgeable coaches with a passion for growing the sport, your athlete will leave the sessions with a fantastic technical foundation in every skill to help guide them as they advance in their volleyball journey. To register or for more information visit their website.
Village Gallery of Arts news
Gallery show Wednesdays-Saturdays, 10 am-4 pm, and Sunday noon-3 pm, 1060 NW Saltzman Rd.
Big and Bold Painting:
Julie Armendariz, "Lion," acrylic, 24″ x 34."
Featured artist for June: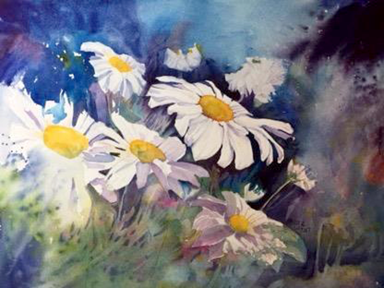 Rose West, artworks in watercolor, acrylic, mixed media, oil and cold wax. She gets just as much joy in painting a simple blossom, a still-life, an abstract, or a landscape.
Village Gallery of Arts at Cedar Mill Farmers' Market
Saturday, June 18
Check out our classes, watch an art demo, pick up a free Art Kit to take home, find volunteer opportunities, ask for membership details, or just talk about art. This is an important opportunity to renew our acquaintance with our neighbors and let you know what we have to offer you.
Adult classes & workshops
See website for online registration.
Watermedia: Going Beyond the Basics in Acrylics or Watercolor—Debbie Teeter
Wednesdays, June 8, 15, and 22, 10-12pm, maximum eight students.
This class is intended for students with some prior experience looking for ideas, structure, or to improve their skills. Expand your skills by exploring different techniques and compositional strategies each week.
Our mission is "to ignite the joy of learning, creating and appreciating art in our community. We support professional and emerging artists by providing high quality affordable art education to children and adults as well as providing venues for sharing their work." Village Gallery of Arts is a nonprofit (501c3) organization, receives no taxpayer money, and is staffed entirely by member volunteers.