SAMBA: volunteers raise funds to support Sunset band programs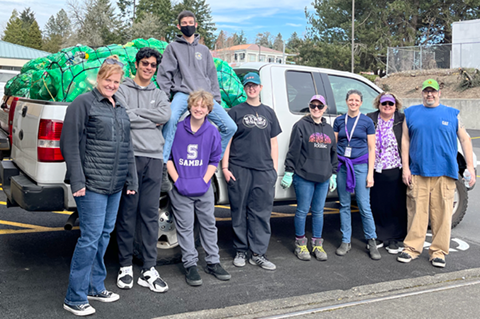 By Sue Wendel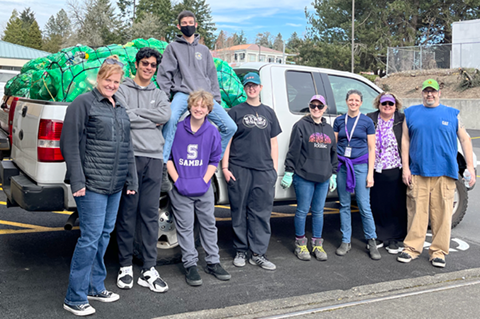 For over 30 years, the Sunset Apollo Marching Band & Auxiliary (SAMBA) Parent Club, a non-profit 501(c)(3) organization, has supported band players and the associated color guard dancers at Sunset High School.
Marni Hadley, SAMBA board secretary, says the parent fundraising booster group wants their kids to have the best musical and color guard experiences possible, and that takes a lot of money and outside support. Hall and SAMBA members share the belief that students have the potential to be champions, and that motivates their volunteer efforts!
SAMBA fundraisers are held throughout the year to cover the costs of things like travel expenses, entry fees, uniforms, specialized performance instruction, show design, instrument purchase and repair, scholarships for students, and even food for the hungry band and color guard members at competitions!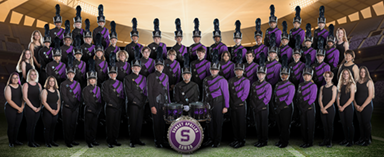 Fundraising efforts include using Amazon Smile for online shopping, signing up for Fred Meyer Community Rewards, mentioning SAMBA at Godfathers Pizza on Barnes Rd., to employer matching programs, and donations from the community. SAMBA's most successful ongoing event, however, is their monthly drive to collect redeemable bottles and cans. On the second Saturday of every month (summer too!), on average over 200 bags filled with bottles and cans are dropped off by community supporters. The current drop-off location is at the Sunset Presbyterian Church on Cornell, 10 am to 1 pm. Afterwards, volunteers take turns to drop the bags off at a Bottle Drop donation center (like at Fred Meyer) for the refund. Any leftover bottles are stored in a storage until the next drop-off opportunity.
Passionate volunteers are at the heart of the fundraising efforts. Volunteers include SAMBA board and committee members, family, friends, other students, and alumni. Marni shares that she has lots of fun volunteering, and that her own son, a current Freshman who plays the mellophone, has looked forward to being in the Sunset HS band since he was in the seventh grade. She adds, "There is a very active band and color guard alumni who come back and volunteer as well. If I go out in public in my SAMBA sweatshirt, people stop and tell me about their SAMBA experience, playing for Mr. Hall, or that had a kid who played. It's kinda like a big family!" Band and color guard has been coordinated by longtime faculty member, Director of Bands, Greg Hall.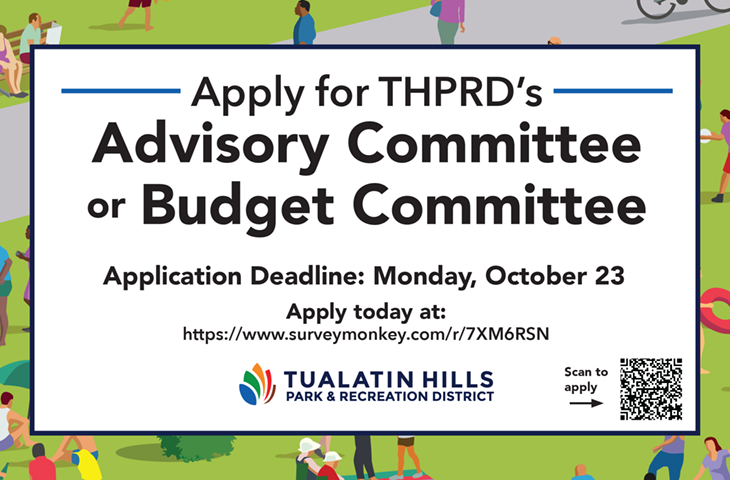 It takes over $100,000 a year to support the Sunset High School band and color guard programs according to Marni. The school district cannot fund these activities. Without SAMBA, community support, and of course the audiences, these opportunities for students would disappear. SAMBA appreciates everyone for their support. For more information, or to be added to an email list and be notified about SAMBA fundraisers and more, visit their website, and/or email samba@sambanote.org.