Library News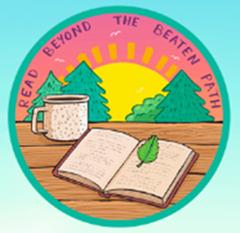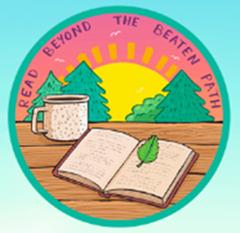 Summer Reading Program: Read Beyond the Beaten Path
Summer reading is for everyone! Join your Cedar Mill and Bethany Community Libraries beyond the beaten path for some summer reading fun! Sign up on the Beanstack app or through our website or pick up a paper reading log at Cedar Mill or Bethany Library and track your reading. Ages 0-18 will earn a free prize book for reading at least five hours. Teens/tweens and adults have chances to win other prizes, many donated by local businesses and some of our new neighbors.
Summer Reading Festival
Friday, June 24, 6-8 pm, all ages, Cedar Mill Library
Join us for fun activities, crafts, and games in this after-hours event for all ages. Kids can make name tags, play carnival games, play giant board games like Jenga and more. Adults can enter to win several great raffle prizes. Everyone can sign up for summer reading and read all summer long in this kickoff event.
For Kids
Find more events for kids at the kids' page.
Grab and Go Crafts
Fridays, library hours, Cedar Mill and Bethany Libraries
Stop by the libraries to pick up fun crafts while supplies last. One craft per child, please. Available on a first-come, first-served basis.
For Teens & Tweens
Teen Crafternoon: Circuit Flowers
Saturday, June 11, 3-4:30 pm, ages 11-18, Cedar Mill Library
Make your own flower that lights up with LEDs and circuits. Materials and instructions will be provided. Registration required at the library event website. https://cedarmillbethany.libcal.com/event/9116811.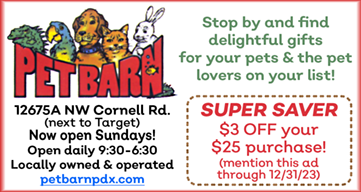 Game Truck
Tuesday, June 21, 2-5pm, ages 11-18, Bethany Village Plaza
Visit the game truck on the last day of school. Play your favorite console games and maybe even some lawn games outside as well.
For Adults
Online Antiracist Book Group
Thursdays, June 23, July 28, August 25, 6:30-7:30 pm, via Zoom
The Online Antiracism Book Group is intended to communally clarify our thinking on race, racism, and antiracism through discussion. This group is co-facilitated by Cedar Mill & Bethany Libraries and Hillsboro Library and meets on fourth Thursdays.
The Writers' Mill
Sunday, June 19, 1-3 pm, via Zoom.
Local writers are in for an international treat when long-distance member Lyndsay Docherty will lead us in writing activities and discussion on the theme of Bridging the Language Heritage (Old World, New World)—etymology, morphology, rhetoric and more. Contact Cedar Mill Library for a link or sign up for regular emails from the Writers' Mill on our website.
Library Book Sale
Our Book Sale has over 2,000 titles at great prices waiting to be yours! 100% of your Book Sale purchases and donations benefit the libraries. Questions about donating? Call (503) 644-0043 x 116 to make an appointment.
Learn more online here.