History News June 2023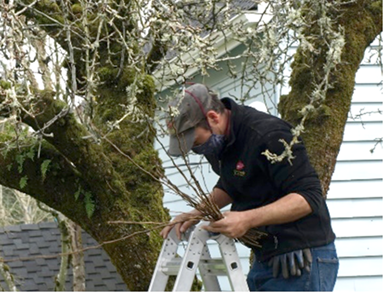 Heritage Fruit Tree Saplings Available from Friends of the Young House
By Michael Panhorst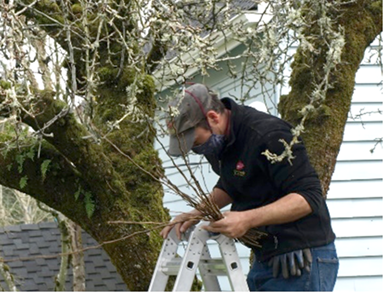 One Gravenstein Apple tree and one Bartlett Pear tree are all that is left of an extensive orchard that grew west of the Elizabeth Constable and John Quincy Adams Young House in the late 19th century. But thanks to a community partnership, new saplings cloned from the ancient trees on NW Cornell Rd. are available for purchase from the Friends of the Young House.
In 2021, Virginia Bruce and members of the now dissolved Cedar Mill Historical Society worked with Tualatin Hills Park & Recreation District (THPRD), the owner of the Young House and the small park by the 32-foot waterfall on Cedar Mill Creek., to invite Cornell Farm to take scion wood from the trees and clone new saplings. Motz Nursery donated root stock for grafting. Now the saplings are ready for new homes.
Gravenstein apples have been cultivated since the 18th century. They have a short shelf life but are great for cooking. Cornell Farm's Ed Blatter says, "they make the best apple pie!" He also says they grow into large trees. The Bartlett Pear would be a better choice for those with small lots. Pears from that tree are delicious!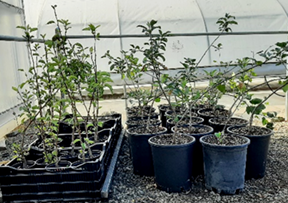 The Young House is the oldest structure in Cedar Mill and is listed on the National Register of Historic Places. Built between 1863 and 1869 as part of an early sawmill complex, it served as the first post office for the community and as a general store and residence. Vacant for two decades but still largely intact, it eagerly awaits repairs and revitalization.
Proceeds from the sale of these heritage fruit tree saplings will help fund a community planning process to find viable uses for the 1500 sq. ft. historic structure—a rare survival of a "box-built" house that was constructed with vertical boards covered with horizontal siding in a manner that was common when lumber was abundant in the area.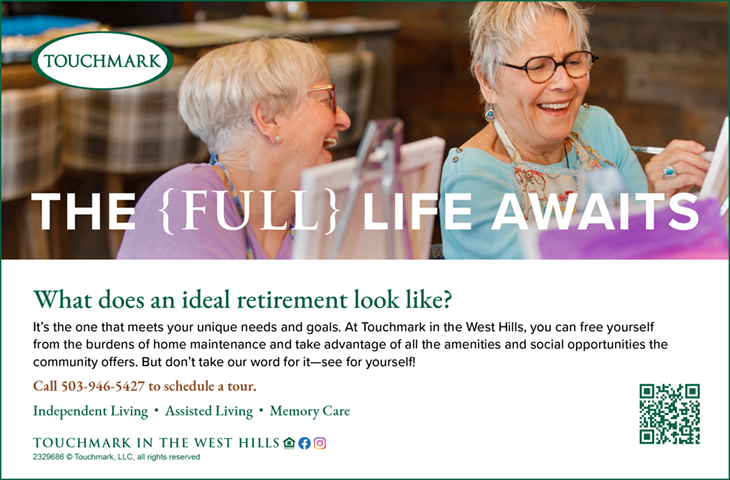 Apple saplings are available for a $50 donation to the Friends of the Young House, a tax-exempt non-profit. Pear saplings are available for $35. To obtain your clones of these heritage fruit trees, and to help revitalize the Young House, please contact Friends of the JQA Young House. Email JQAYoungHouseInfo@gmail.com or text 334.707.0273. Act today! Supplies are limited!
Washington County Museum reopens June 24
Saturday, June 24, Member Preview 12-1 pm, Public Reception 1-3 pm, 17677 NW Springville Rd, on the Portland Community College Rock Creek Campus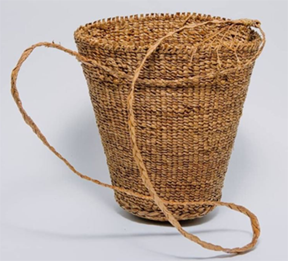 Replenish the Root: Six Centuries of Gathering Under the Oaks is the theme of the opening exhibition. Five Oaks Museum is named for the Five Oaks Historic Site located just a few miles from the museum building. At that site, five Oregon White Oaks serve as habitat and home to native plant and animal species. The trees are essential to regional biodiversity.
Since time immemorial, Tualatin Kalapuyans return to the oaks year after year to harvest acorns and grind them in heavy mortars and pestles. In the 1800s, fur trading and pioneer celebrations took place under the Five Oaks, including the first Fourth of July asserted in Oregon Territory in 1845. Through decades of agriculture and urbanization, local residents have helped preserve the Five Oaks site for future generations. As some oaks fell, people replanted younger trees. Today, one 500-year old Oak still stands, surrounded by family.
Over the centuries, people, plants, and animals have all come together under the Five Oaks: speaking different languages, traveling from far away, making a home here. The museum name references the way we approach history and storytelling with complexity, multiple layers, and deep roots in place.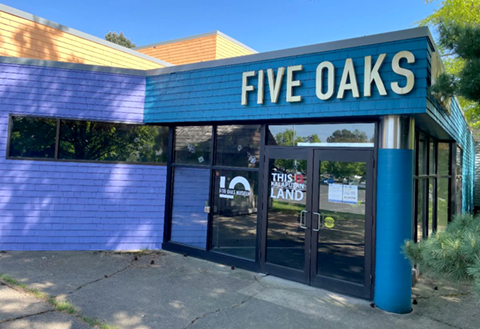 The museum's pandemic closure began only weeks after the Five Oaks Museum rebrand launched in January 2020. Since then, we have brought local talent to audiences across the country through all-virtual exhibitions and programs. But now, at long last, we areready to share space, have dialogue, and learn together IN PERSON again!
Starting June 29, public hours will be Thursdays, Fridays, and Saturdays from 12-4 pm, by appointment, online registration coming soon! General admission for adults will be $10, no one turned away for lack of funds.
Become a member today on the website.