Park News June 2023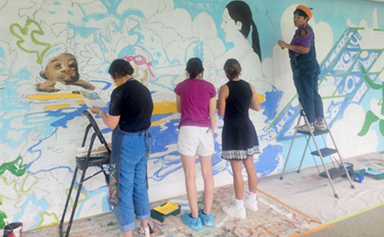 THPRD Park News
Summer hiring is open
We've got lots of openings this summer for Camp Directors, Assistant Directors, Aquatics positions, and more! Please visit the THPRD website for details.
Youth volunteer opportunities
Youth 13 years and older can join our RISE program and build their skills. We also have Junior Lifeguard opportunities for youth 12 years and older. See our Youth Opportunities page for details.
Park and Nature & Trail Developments
Thursday, June 8, 5:30-7:30 pm, 159th Ave & Heckman Ln
Come join us for the Nature Family Fun Night! Enjoy this free event with nature education activities for all ages, giveaways, and an opportunity to share your input on the future park.
Chickadee Trail Boardwalk
Construction is complete on the boardwalk at the Tualatin Hills Nature Park and the trail is now open. Come check it out!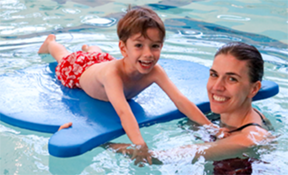 The outdoor pools are opening! Somerset West will open Monday, June 26.
This includes the outdoor pool at Sunset Swim Center!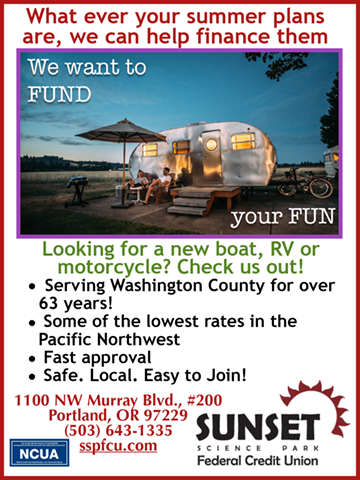 Youth basketball and volleyballs summer registration is open and the season starts in July.
Help us celebrate PRIDE and join us at one of these fun events!
Glow in the Park
Wednesday, June 7, 7:30-8:30 pm, Rock Creek Trail
Pump it Up with Pride
Saturday, June 17, 10-11:30 am, Cedar Hills Rec Center
Family Pride in the Park
Saturday, June 17, 11 am-2 pm, Cedar Hills Rec Center
Mayan Art Exhibition
June 23-August 6, Conestoga Aquatic & Recreation Center
Join us in exploring the unique artwork of Ch´i´ibal Kaan (Pedro Parra) in an amazing Mayan Art Exhibition full of rich culture of ancient Mayan heritage! The exhibition will begin with a complementary class by Pedro Parra, Friday, June 23, 5-7 pm.
Volunteer for Park restoration
Saturday, June 17, Community Garden Work Party at Bethany Lake Park and Native Plant Garden Work Party at Tualatin Hills Nature Center.
Learn more and sign up on the THPRD website.
Discover your perfect summer experience: Register for THPRD classes, camps and more!
Summer registration is open! Get ready to embark on a memorable journey filled with sports, arts and crafts, fitness classes, outdoor adventures, and so much more. Don't miss out–register today and unlock a world of exciting opportunities!
Sports Galore
From soccer to basketball, tennis to swimming, THPRD offers a wide array of sports programs for all ages and skill levels. Whether you're a budding athlete or looking to enhance your skills, our expert coaches and state-of-the-art facilities will provide you with the perfect platform to unleash your potential.
Creative Arts
Fuel your creativity and immerse yourself in the world of arts and crafts at THPRD. Unleash your imagination in painting classes, express yourself through pottery, or explore the art of dance and theater. Ignite your artistic spirit and discover new talents in a vibrant and supportive environment.
Fitness and Wellness
Elevate your fitness journey with THPRD's diverse range of fitness classes. From high-energy Zumba workouts to calming yoga sessions, our experienced instructors will guide you toward achieving your fitness goals. Boost your strength, flexibility, and overall well-being while having a blast in a welcoming and motivating atmosphere.
Outdoor Adventures
Explore the great outdoors with THPRD's thrilling outdoor adventure programs. Embark on hikes through scenic trails, paddle along tranquil rivers, or challenge yourself with rock climbing excursions. Unleash your adventurous spirit and create lasting memories while surrounded by the beauty of nature.
So, why wait? Register today and secure your spot in the classes and programs that capture your imagination. Spaces fill up quickly, and you wouldn't want to miss out on the incredible experiences awaiting you at THPRD. Visit the THPRD website to browse the full range of classes and programs, and easily register online. Start planning your summer fun, creating memories, and exploring new passions.
THPRD's newest Talking Walls Project celebrates Asian American, Native Hawaiian and Pacific Islander (AANHPI) Heritage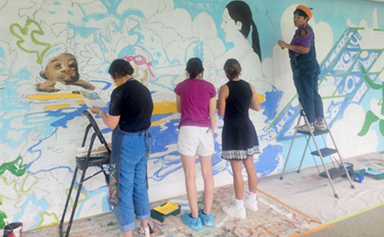 THPRD and Color Outside the Lines collaborated in a Talking Walls series at the Babette Horenstein Tennis Center in the HMT Complex (15707 SW Walker Rd) in honor of AANHPI heritage and culture.
Anisa Asakawa, Alex Chiu and Jax Ko collaborated in the design and creation of a mural that celebrates community, family and heritage. Local youth and their families were invited to connect and paint with artists, and enjoy traditional snacks. Additional activities included a clay workshop led by Limei Lai and a Shodo (Japanesse Calligraphy) class with Naoko Stonelake.
Anisa, Alex and Jax will continue work through early June until the mural is completed. If you stop by the Babette Horenstein Tennis Center, make sure to stop and say hello.
In continuation to this series,Nike designer Bryce Wong will collaborate with another piece at PCC Rock Creek on Sat. June 24. This project is funded and made possible by the Oregon Cultural Trust and the Tualatin Hills Park Foundation. We are very grateful to the participating artists, attending youth and families, partners, teachers, and to the funders that make these meaningful spaces and welcoming events a reality!