WashCo News June 2023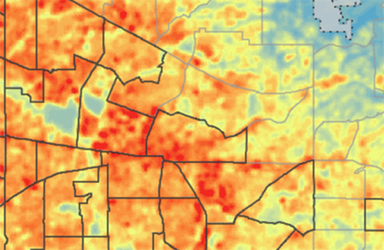 New animal shelter?
Wednesday, June 21, 6-8 pm, Hillsboro Brookwood Library
Washington County Animal Services and the Bonnie Hays Animal Shelter are in the process of exploring the needs for a new animal shelter. This is a big part of our future planning for animal services to ensure the needs and expectations of the human and animal residents of Washington County are met in the years to come.
While we do not have approval to build a new shelter at this time, we are inviting input to help inform the process when the time comes to replace our aging and outdated facility. We appreciate the strong support that we receive from the community and would like to invite you to join us and other key stakeholders. This will be an opportunity to hear about modern animal sheltering considerations and to share your thoughts on how we can incorporate those concepts into a future animal shelter facility. Read more here.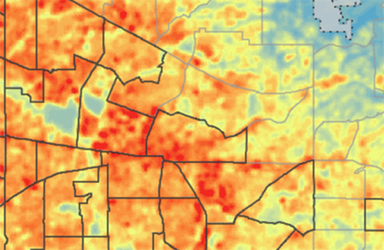 Heat-mapping our region
Washington, Multnomah, and Clackamas Counties, along with our partners, are conducting a heat-mapping campaign this summer to identify urban heat islands in our region. Learn more about the campaign and sign up to volunteer as a street scientist!
This community science project will help us better understand how neighborhoods experience different temperatures on hot days. This summer data will be collected over a single day by volunteers using a sensor mounted to the passenger side of a car. The sensor records air temperature, humidity, and location once every second as volunteers drive the device along pre-planned street routes.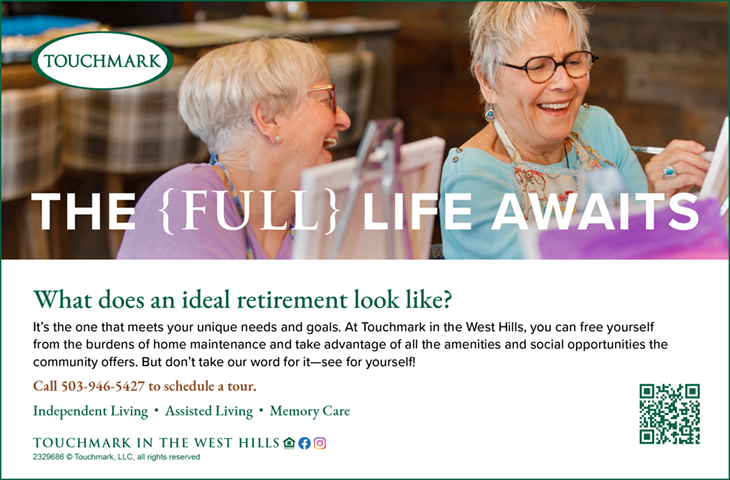 Read more about urban heat islands. Hard surfaces like buildings and roads, limited vegetation, traffic, and industrial activity make neighborhoods hotter overall. The urban heat island effect can create issues for human health, infrastructure, and quality of life. Understanding how temperatures vary will help us prepare for and reduce the impacts of rising summer temperatures across our region.
Our heat-mapping campaign will happen over a single day sometime in mid-July of 2023. We are working with the National Weather Service to decide the best day to collect data. Volunteers on our list will be regularly updated and notified two weeks before the exact date.
Want to be a volunteer?We will need a large list of volunteers in case some people aren't able to help when the campaign date is chosen. Not everyone that signs up to volunteer will be asked to help the day of the campaign, but everyone will be trained just in case. Learn more and sign up here.
Short-term rental policy and the 2023-25 LUT Work Plan
In April 2021, the Board asked Washington County Land Use and Transportation (LUT) to develop a short-term rental ordinance and to research a licensing program for the urban unincorporated area (outside cities). We included this in the Work Program 2021-23, but start-up costs are significant, cannot be offset by short-term rental licensing fees and no funding is available. The County is also currently experiencing a $25.3 million shortfall in the General Fund.
As a result, LUT does not recommend including short-term rental regulations in the Draft Planning Work Program for 2023-25. For more information, see pages 11-12 of the Draft Planning Work Program 2023-25 Staff Report.
To submit comments on the Draft Planning Work Program 2023-25, send an email to lutplan@washingtoncountyor.gov. Include your full name, street address, company/organization affiliation (if applicable), and other relevant contact information. You may also complete the survey in the Planning Work Program 2023-25 online open house.
Time, Place, Manner Ordinance to address homeless camping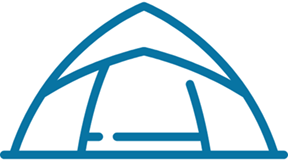 The Department of Housing Services, in partnership with County Counsel, is leading the policy development process to prepare the BCC to consider enacting a new County ordinance in compliance with House Bill 3115. HB3115 codifies the Martin v Boise case by requiring that any Oregon jurisdiction that regulates when, where, and how people experiencing homelessness are allowed to sleep on public property when there is no available shelter option do so in an objectively reasonable manner. This policy requirement is generally known as "Time, Place and Manner." Local ordinances, if any, must be compliant by July 1, 2023.
The Department of Housing Services and County Counsel have facilitated this policy development in partnership with city jurisdictions, stakeholder departments, impacted community-based organizations, people with lived experiences, and the greater public. This engagement process ensures transparency, community involvement, and the development of an equitable community-informed policy for the Board's consideration.