Library News June 2023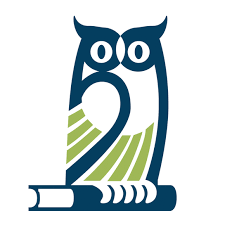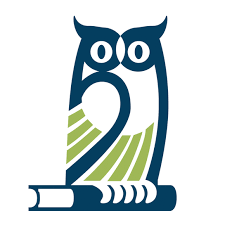 All Ages
Summer reading for all ages!
June 1-August 27
Everyone can participate in our Summer Reading challenge this summer. Sign up and log your reading on our Beanstack service or pick up a paper log available at the library or online.
Children and teens ages 0-18 can earn a free book for reading five hours or more. Pick up your book between July 15th and August 27th at the Cedar Mill or Bethany Library.
Teens/tweens entering 6th-12th grade will earn chances to win bigger prizes the more they read. Adults will earn chances to win prizes, including coupons to local restaurants such as Bethany's Table and the Wildwood Taphouse and fitness coupons for Barre3 sessions. To fit the 'Find Your Voice' theme, adults will have a chance to win karaoke passes at Voicebox Karaoke. Teens prizes include Kingpin's Arcade passes, Powell's Books gift cards and more. Find out more details on our Summer Reading page!
Summer Reading Festival
Friday, June 23, 6-8 pm, Cedar Mill Library
Celebrate the start of summer and the end of school with your community libraries! Join us for games and activities for all ages. Musician Steve Hale will entertain us on the Mezzanine and there will be opportunities to get signed up for Summer Reading. Let's get summer started right!
Find other events and activities for any age this summer on our website!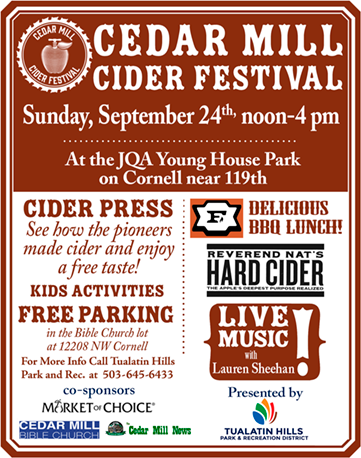 Kids
Home Depot Kids Workshop
Saturday, June 10, 10:30 am-12 pm, Cedar Mill Library
Saturday, June 17, 10:30 am-12 pm, Bethany Library Annex
Join us for a fun morning of building with the Home Depot Kids Workshop crew. Kids will take home their creation. For ages 6-10 and their grownups.
Who Would Win Party
Wednesday, June 28, 10:30-12 pm, ages 6+, Cedar Mill Library
Are you a fan of Who Would Win books? Join us for fierce crafts, extreme games, amazing animal trivia and more!
Red, White & Blue Wand Craft
Friday, June 30, 2-3:30 pm, ages 3-8, Bethany Library Annex
Get ready for Independence Day by creating your own festive wand! Color one of the star designs and attach ribbons and pipe cleaners for some extra flair! One per child please, while supplies last.
Storytimes
Learn more at Library.Cedarmill.org/Storytime.
Family Storytime
Tuesdays & Fridays, June 20-August 11 (excluding July 4), 10:30-11 am, ages 2+, Cedar Mill Library
Tuesdays & Wednesdays, June 20-August 9, 10:30-11am, Bethany Library Annex
Join us for stories, rhymes, songs and movement!
Fun for Ones
Thursdays, June 22-July 27, 10:30-11 am, ages 12-24 months, Cedar Mill Library
Join us for songs, rhymes, stories and movement while making new friends!
Babytime
Fridays, June 23-July 28, 11:30 am-12 pm, ages 0-12 months, Cedar Mill Library
Share songs, rhymes, stories, and playtime while learning about early literacy skills and socializing in a supportive environment.
Find more fun for kids at Library.Cedarmill.org/Events/Kids.
Teens & Tweens
Legendary Zelda Fest
Saturday, June 3, 2-3:30 pm, Ages 10-18, Bethany Library Annex
Hyrule fans can try their hand at trivia, cosplay, crafts and more. Special prizes for our trivia event and for cosplay, so sharpen your knowledge and get those costumes ready. Registration suggested but drop in welcome.
Visit Library.CedarMill.org/Teens to find resources for teens and tweens.
Adults
Health Coverage Basics
Thursday, June 1, 6-7 pm and Friday, July 14, 2-3:30 pm, Cedar Mill Library
Wednesday, August 30, 4- 5 pm, Bethany Library Annex
Join a representative from the Oregon Health Insurance Marketplace to talk about health coverage basics and how special enrollment periods work.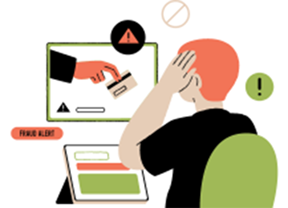 Fraud Prevention Training
Wednesday, June 7, 10-11 am, Cedar Mill Library
Every year, thieves and con artists cheat thousands of Oregonians out of their hard-earned money and valuable personal information. This presentation will help you stop the fraud before it starts and teach you how to alert others so they can avoid becoming victims. Please join us and spread the word to your family, neighbors, and friends across the state, to help them become smarter consumers as well.
Technology Open Lab
Tuesday, June 13, 1-3 pm, Cedar Mill Library
Join us for Technology Open Lab. It is perfect for getting started with basic computer skills and practicing with devices like laptops, tablets and cellphones. Volunteers will be available to answer questions. Bring your own device with you or use one of our laptops to practice. No registration is required, but there is limited space each session.
Spanish Conversation Hour
Wednesday, June 14, 6:30-7:30 pm, ages 11+, Cedar Mill Library
Want to practice your Spanish with other language learners? Join us for a Spanish language conversation hour every second Wednesday of the month starting August 10 in-person at the Cedar Mill Library. The conversation hour is not an instructional course but rather a great opportunity to chat and improve your Spanish language skills through facilitated conversation. Learn more here.
Medicare 101
Saturday, June 10, 3:30 pm, Cedar Mill Library
Join Michelle Hernandez from Health Plans in Oregon as she goes over the basics of Medicare, what parts are right for you, and how to enroll. There will be plenty of time for questions at the end.
Monthly Groups for Adults
Questions? Write askuscml@wccls.org and visit our events website
Writers' Mill
Sunday, June 18, 1-3 pm, Cedar Mill Library & Zoom
Join fellow writing enthusiasts for inspiration and fun.
Local and international members of the Writers' Mill meet to hear author Jan Underwood speaking about short stories, climate fiction, magic realism, and more. New members are always welcome, including Fathers' Day fathers. Find out more from the librarians, or look on our website.
Owl Book Group
Friday, June 30, 10:30 am-12 pm, Cedar Mill Library & Zoom
Learn which titles the group will be discussing each month by visiting our website calendar.
Voices in Verse
Saturday, June 24, 10:30 am-12 pm, Zoom
Share your own poetry or listen to others read their favorites.
Second Edition Resale
Tuesday-Saturday 10 am-4 pm, 1050 NW Saltzman Rd.
Visit Second Edition Resale for new-to-you treasures at unbeatable prices. Look for colored tags to save 50%-75% off already low prices. Upcoming Themes: Sale!: May 29-June 4; Father's Day & Camping: June 5-18; Beach & 4th of July: June 19-July 2. All proceeds from your purchases made at Second Edition Resale support Cedar Mill and Bethany Community Libraries.
Learn more on our website. See the store's latest treasures on Instagram and Facebook (@SecondEditionResale).
Library Book Sale
Our Book Sale has over 2,000 titles at great prices waiting to be yours! 100% of your Book Sale purchases and donations benefit the libraries. Questions about donating? Call (503) 644-0043 x 116 to make an appointment. Learn more here.