Garden News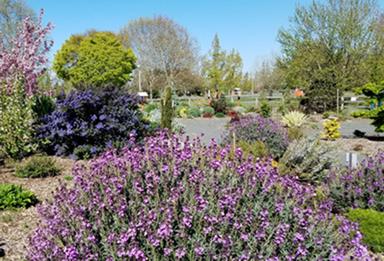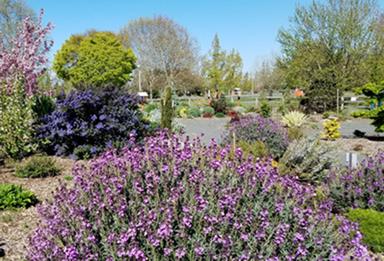 Be Water Wise
Saturday, July 9, 10 am-noon, WCMGA Learning Garden at Jenkins Estate, 8005 SW Grabhorn Rd, Beaverton
Tour the Learning Garden as well as the Pioneer Herb Garden at Jenkins Estate to see displays of low-cost ways of using less water in your home garden. Learn pros and cons for each example.
The class will be led by OSU Extension Master Gardener Volunteers.Approved for 1 hour of MG Education Credit. For more information please visit the website.
Invertebrates, Wildlife, and us!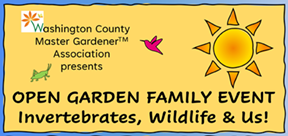 Saturday, July 23, 10 am-2 pm, WCMGA Education Garden at PCC Rock Creek, 17705 NW Springville Rd, free
Bring the family for a day of hands-on activities, garden tours, and giveaways. Participating organizations will share information on: Backyard Habitat Program; Oregon Agriculture in the Classroom; Oregon Bee Atlas; The Xerces Society; Tualatin Soil and Water Conservation District. Questions? albright.becker@gmail.com or sue@sueryburn.com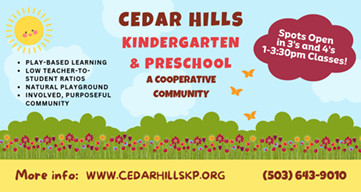 Sensory Elements in the Garden
Saturday, July 30, 10 am-noon, Building 4 and WCMGA Education Garden at PCC Rock Creek, 17705 NW Springville Rd, free
Join Washington County Master Gardeners and Kate Bodin, Executive Director of Portland Botanical Gardens and Registered Horticultural Therapist, to learn about using gardens as a sensory experience.
A garden can be a place to enhance the senses through visual interest and alluring scents. It is a place to touch flowers, explore leaves, and listen to the sounds of nature. Gardens can include edible plants and may provide cognitive stimulation. We will start in Building 4 and then take a short (5 min.) walk to the WCMGA Education Garden. Attendees are invited to bring a piece of interesting plant material to use in the class. Free class but registration is required. For more information and to register please go to http://washingtoncountymastergardeners.org/
The Washington County Master Gardener™ Association (WCMGA) sponsors a wide variety of gardening–related demonstrations, lectures, seminars, and workshops in various Washington County Oregon locations. Most of our events are free and open to the public. The WCMGA is a 501c3 non-profit supported by hundreds of volunteers, who work to educate the public about sustainable, affordable gardening.
OSU Extension resources
Visit the Programs page of the OSU Extension website to learn about a wide variety of classes, resources, and publications offered by our Land Grant University. From the Home Food Safety and Preservation program for those intending to preserve food, to the Oregon Master Naturalist Program, you're likely to find something interesting!
Learn more about the history of OSU and how it impacted indigenous communities on their Land Acknowledgement page.