Washington County News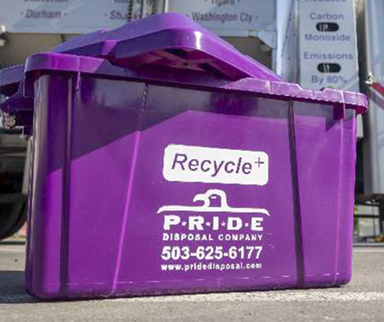 Middle Housing Ordinance adopted
Two ordinances allowing increased housing choices in urban unincorporated Washington County were approved by the Washington County Board of Commissioners last month. A third ordinance will be filed around the end of July.
All Oregon cities with more than 10,000 people and all cities and counties inside Metro were required by the Middle Housing bill (HB 2001) enacted in 2019) to change their code to allow duplexes, triplexes, quadplexes, townhouses, and cottage clusters in all residential districts that allow single-detached homes. Middle housing in residential neighborhoods can increase housing choices for people at different life stages, and with diverse wants, needs and incomes.
Ordinance 885-Aamends the Community Development Code (CDC). Ordinance 886-A amends the Comprehensive Framework Plan for the Urban Area (CFP). The remaining Ordinance will include the procedures for a Middle Housing Land Division.
Amendments to both the CDC and the CFP include siting and design requirements for middle housing and provide related updates for some other housing types.
Requests for changes to the ordinances, as well as expressions of support and opposition to general and specific ordinance provisions, were raised through public comment and deliberations at prior Planning Commission and Board hearings.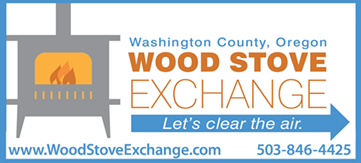 This doesn't mean that developers will rush in to build these new types of homes. Many are skeptical about various issues such as financing and whether there's actually a market for the new types of housing.
The county Middle Housing page has more information and details.
www.co.washington.or.us/LUT/Divisions/LongRangePlanning/PlanningPrograms/CommunityPlanning/Housing/middle-housing.cfm
Beaverton passed its Middle Housing rules on June 21, and they take effect June 30. Their Housing Options Project page has more information.
Ridwell sues again but Recycle+ is available now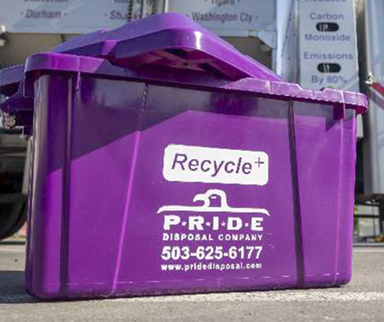 Washington County's new Recycle+ program went into effect on July 1. While the county had been considering expanded recycling for some time, the popularity of Ridwell's service encouraged both the haulers and the Solid Waste & Recycling division of HHS to speed up the process. The Garbage and Recycling Advisory Committee (GRAC) worked with Solid Waste and the haulers during 2021 to come up with a plan that was finally adopted in early 2022. The county Board of Commissioners (BCC) enacted a temporary rule to allow Ridwell to continue to operate until Recycle+ went into effect. But Ridwell sued the county in Federal Court saying they were collecting items not currently handled by the haulers. We're unclear whether that suit is still active.
Washington County's position is that increased recycling should be equitable and available to all customers, not just through a paid private company. This June, Ridwell sued in Washington County Circuit Court saying that the county's plan violates a different state statute that forbids haulers from charging more for a recycling service if it would cost less to just throw that item in the dump. Given the popularity of recycling among our neighbors, that law might need to be revised
Whatever the outcome of the legal procedures, Recycle+ is now in effect and presumably Ridwell is enjoined from providing its service. Most of the people discussing this on social media seem happy that they will be able to recycle, regardless of who is doing it, but some Ridwell fans are disappointed.
We also learned that battery recycling has been available to all garbage customers for a while now! Thomas Egleston, Manager of Solid Waste and Recycling for WashCo Health & Human Services, reminds us, "If you do set batteries out, make sure they are in a ziploc type bag and placed on top of any glass in your glass bin. Batteries are part of the base service, so you don't need Recycle+ for them." More information about that is on the Hot Topics page of HHS.
Contact your garbage collection company to sign up for Recycle+. A list of haulers and contact info is here.
Reduced rates for garbage and recycling
In other WashCo garbage news…
As part of the annual garbage and recycling collection rate review process, the BCC approved a reduced rate program for qualifying households—the first of its kind in Oregon. Starting January 1, 2023, unincorporated Washington County community members living at or below 185% of the federal poverty level ($49,000 per year for a household of four) who subscribe to garbage and recycling service from one of the county's nine franchised companies will be eligible for a new reduced rate. Bills will be cut by 75%, which means the standard 32-gallon per week garbage and recycling service will cost just $7 per month.
Before the program takes effect, staff will select a community-based organization to help administer the reduced rate program and work with the county's franchised garbage and recycling companies to develop an easy application process. Eligibility requirements match those of several other assistance programs for energy and nutritional support, making the screening and eligibility review process simpler. More information will be available later this year.