New Business: Wildwood Taphouse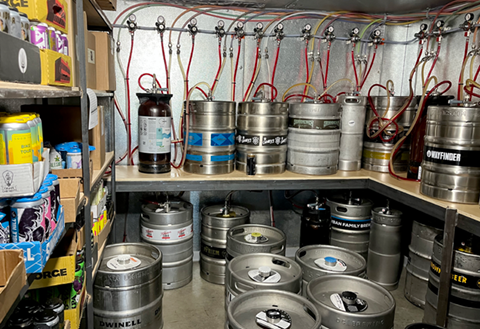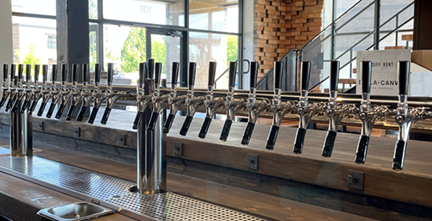 The next new business to open in the Milltowner Center at Cornell and Saltzman will be the second location of Wildwood Taphouse. Partners Andrew Bradford and Will Witt are awaiting a couple of final inspections and hope to open mid-July. Follow them on social media for updates and an invitation to the "soft open."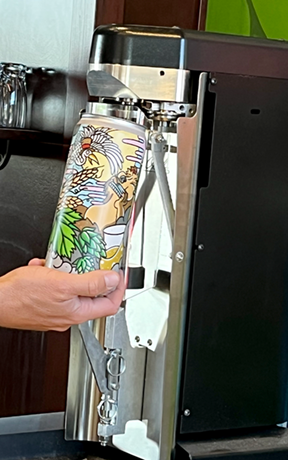 24 rotating taps mean there will be beer for every taste. "Will is a great beer buyer," says Andrew. "Aside from Public Coast Root Beer, the non-alcoholic draft choice, we won't be tapping anything twice in a row." Can't decide? They'll have taster trays so you can sample several flavors. They also offer crowlers, large cans that can be filled with your choice of beer and sealed to take home.
An as-yet-unannounced pizza place is going in next door, and they'll call your order in to them and the other restaurants that will be opening soon: Mio Sushi and Abuela Chona. Wildwood will also offer snacks and Ruby Jewel ice cream treats.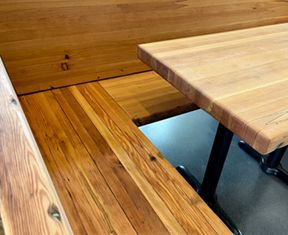 The two-story interior was designed and built by Ryan Kerner Construction. "He's been amazing to work with," says Andrew. "Property manager Ryan Egge offered us the big glue-lam beams that they saved from the old mall. We incorporated them into the bar, some of the tables, and a booth. Kerner's been able to realize our big dreams!"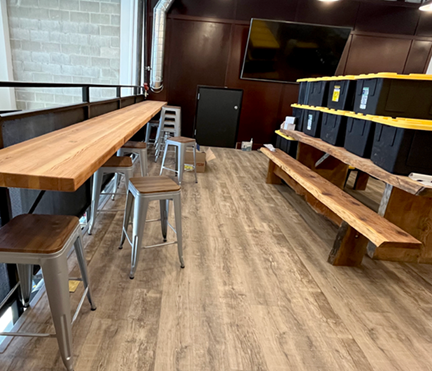 Including the upstairs space and the main floor, the taphouse will accommodate up to 150 guests. The upstairs space will be available for private events for up to 50 people. There will be seating in front, and they have the option to turn three parking spaces into an additional outdoor space.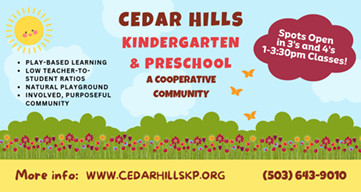 There are several screens that will show sports, but they're mounted high, so they won't be intrusive. "We want this to be a social space for neighbors and friends to get together," Andrew says.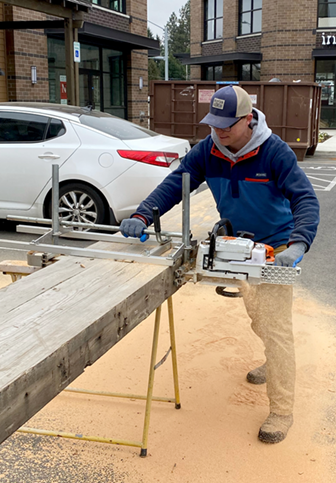 Their first location in Tanasbourne is near one of the Insomnia Coffee shops and they have become good friends with them. "And Active Wellness, going in across the way, is my chiropractor," laughs Andrew. "We were looking for a second location and everything just fell into place to come here. This was our first fresh build, and we've learned a lot. We signed the lease a year ago last April, so it's been a long wait, but our enthusiasm has never wavered."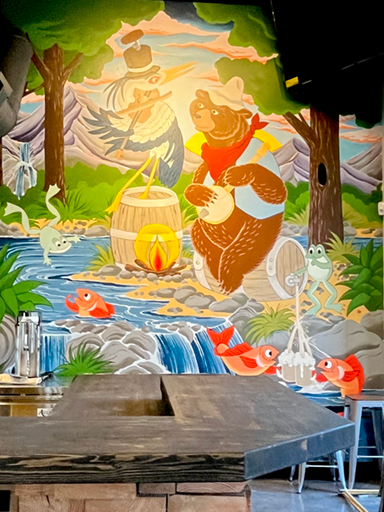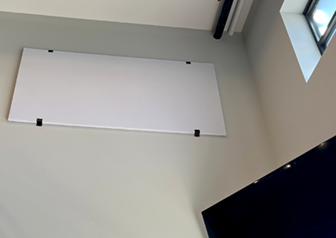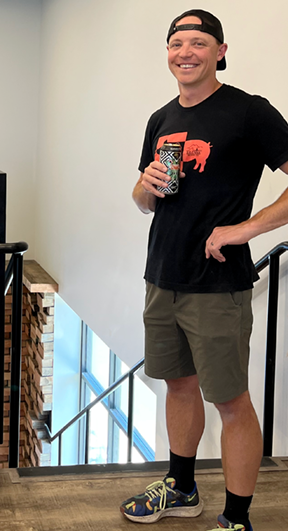 Andrew and Will met in their hometown of Santa Cruz, California, when they were camp counselors. Andrew and his wife moved to Portland to be near family. Andrew spent time to join a startup, but after five years, he wanted something of his own. Will and his wife had moved up to Oregon in the meantime, and they decided the time was right to become partners and opened the first Wildwood in the former Dapper & Wise roastery space. "We're sort of like grownup kids," Andrew laughs. "We are serious about business, but we have a lot of fun together and with our families. Our wives are very supportive and have come up with great ideas for the little touches that make a difference."
A group of librarians from nearby Cedar Mill Library came over to check out the space and made sure to mention they were excited about trivia. "It will be a big deal, with official teams, two seasons, and great prizes." They may have live music too, but not on a regular schedule.
The taphouse is located on the west side of the new center, across the driveway from CVS Pharmacy. Visit their website to learn more.