Holiday News December 2022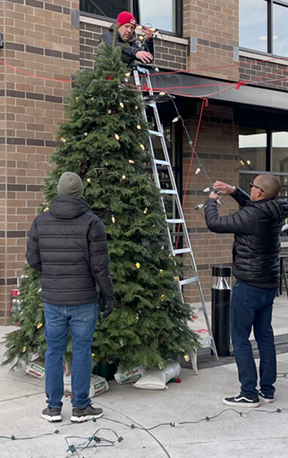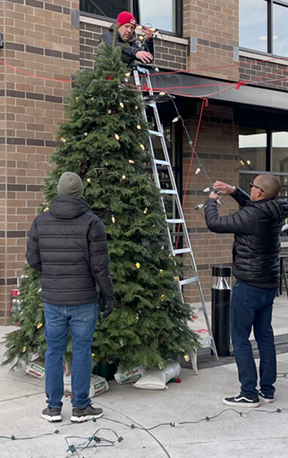 Cedar Mill Holiday Tree
Sunday, December 11, 4:30-5:30, lighting at 4:45, Milltowner Center Plaza, corner of Saltzman & Dogwood
For the first time ever, Cedar Mill will have a Tree Lighting and a community Holiday Tree! A small group of neighbors coalesced around Chris Mattock's question in the Cedar Mill News Group, a restricted Facebook group for neighbors to post. Sign up and answer questions to join.
Shopping center management agreed and facilitated the installation, and the community donated funds to purchase a tree and decorations through a GoFundMe. Some talented singers will join in for group caroling.
The tree is small this year, but we anticipate making this an annual event. We're talking about creating a Cedar Mill Community Club to organize more community events, since we don't have a city to do it! Stay tuned for more information about that!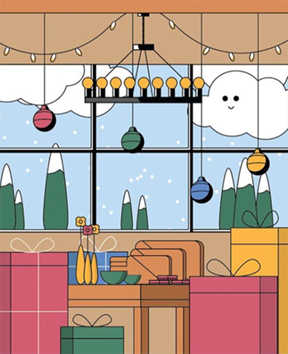 Insomnia Holiday Makers Market
Sunday, December 11, 8 am-5 pm, 12535 NW Cornell in the Milltowner Center
Shop beautiful handmade goods and gifts created by local makers and artisans.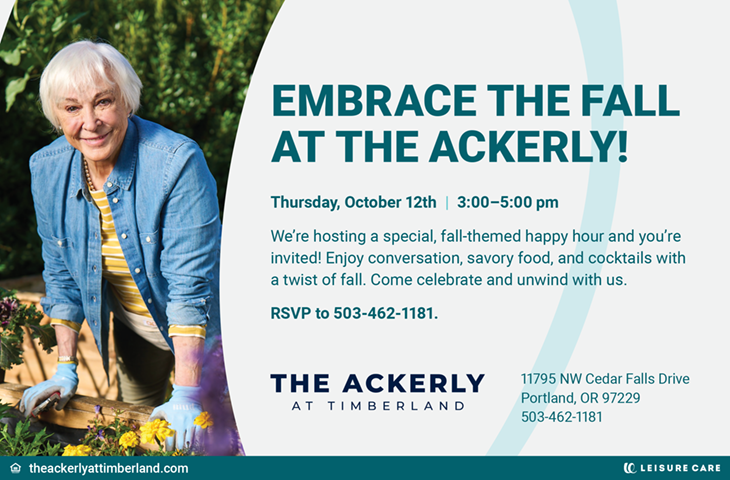 12 Kegs of Christmas
December 7-18, Cascadia Taphouse, 13619 NW Cornell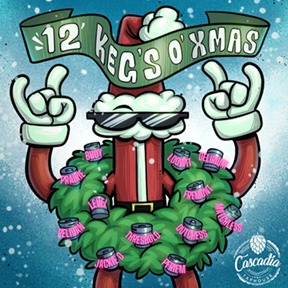 12 Kegs O'Christmas is BACK for year 3 with Cascadia Heights! Seasonal stouts, porters, and winter warmer style crafties will be tapped every four days. Collect all 12 beers to be entered into the Super Ultimate Grand Cascadia Taphouse 12 Kegs of Christmas Sweepstakes! 
Prizes include CTH branded 64 ounce GrowlerWerks uKeg and fill up; One-off CTH 12 Keg of Christmas Shirt; choice of CTH merch. Additional winners will be selected to receive 12 Kegs of Christmas shirt, CTH merch, growler fill ups, and brewery merch.
Here's the rub: each beer will only be on tap for four days. Miss a beer and miss your shot at the Sweepstakes. Make every day count. Entry and Collection is simple: Pick up a 12 Kegs of Christmas stamp book (to be stored at CTH) for $1; Purchase at least five ounces from the Christmas keg; Untappd Check In Each Craft at Cascadia Taphouse.
More event details on our Facebook page!
Christmas tree recycling supports Scout Troop 207
Drop off: December 31, January 1, 7, 8, 9 am-3 pm, Cedar Mill Safeway parking lot.
Curb-side pickup: sign up online after December 10, or call the Troop 207 Recycling Hotline at 971-266-1550.
Suggested donation $10. Sorry, no flocked trees can be accepted. 
That time of year is coming once again when you have to make a decision on how to get rid of your fresh Christmas tree, wreathes, swags, and garlands. Sure, you can take the time to take the wreath and garland apart and cut up your Christmas tree and over the course of two or three weeks, cram it all into your yard debris container or you could support Troop 207 and donate it all to our annual Christmas Tree Recycling Drive.
Every year Troop 207 drives through Cedar Mill and Bonny Slope neighborhoods picking up trees and other fresh holiday decorations, taking loads back to a central location where it is all picked up at the end of each day and taken to a local company for grinding into bark dust and mulch.
For over 25 years, this has been the only fundraiser of the year for Troop 207. The boys in the troop work hard on cold, rainy (and sometimes snowy) days to pick up and dismantle wreaths, swags, garlands. The funds donated go to support all the troop activities for the entire year as well as pay some of the fees for the individual troop members to attend summer camp.
Flyers to eligible neighborhoods will be delivered on December 10, so watch your front porch for your notice. If you don't receive one, feel free to email us at scouts.ortroop207@gmail.com.
Troop 207 meets every Tuesday, 7:30 pm, at the Christ United Methodist Church. All boys ages 11-17 are welcome! Email scouts.ortroop207@gmail.com for more info.
Holiday Service of Remembrance
Saturday December 10, 2-3:30 pm, Skyline Memorial Gardens, 4101 NW Skyline Blvd, free. RSVP to 503-292-6611
Please join us for a Service of Remembrance and Candle Lighting. In celebration and remembrance this holiday season, all are invited to join us for a special holiday event. You may also come visit us at any time to place a Remembrance Ornament on our Holiday Tree.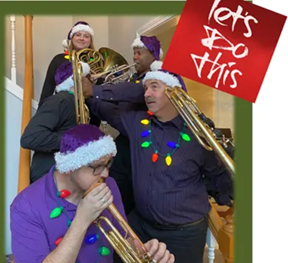 GroupMuse concert: Portlandia Brass Ensemble – Let's Do This! Holiday
Saturday, December 10, 5:30 pm
You're invited to an in-home holiday concert. It's been a while, and we miss our friends and family holiday get-togethers. It's put together through this organization called Groupmuse, and their goal is to bring people together around great art through these live music house parties. In other words: everyone comes over, we'll hang out, make friends, listen to an hour of amazing music, and go home happy. 
Reserve your spot by registering: $5 registration fee, $20 at the door. Learn more and register here.