The people behind The News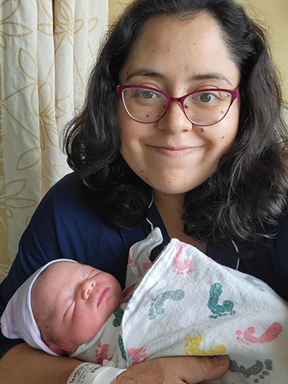 By Cami Villanueva
This month, Cedar Mill News wants to celebrate all the hard work that makes this community newspaper possible. The News wouldn't happen without the local community members who put in the hours to serve the Cedar Mill Area. We've asked both CMN staff and volunteers about their experience being part of the Team.
Tori Jimenez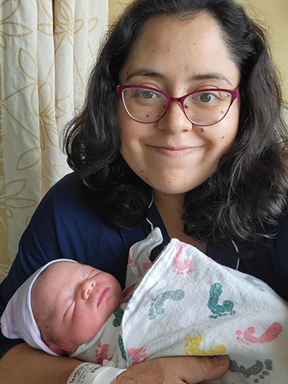 Tori has been a part of the Cedar Mill News Team for a little over a year now. She began editing for CMN when she saw an ad in the News itself asking for help. Since she's a stay at home parent and has experience in content writing for both a school and ministry website, she thought she could help out, especially given "what appealed to [her] the most was that CMN is a local town paper run by volunteers that care about the community and that [she] would be able to contribute." Outside of CMN, Tori enjoys reading and creating art and hopes that she can begin her volunteer work again in young-adult youth ministry. She is taking a brief maternity leave but will be back with us soon.
Sue Wendel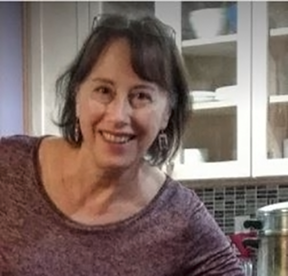 Sue is a veteran CMN editor, volunteering for over three years. She joined the editing team because she's "a very community focused person… [and] felt like being a volunteer editor for CMN would be fun, interesting, and a good way to connect with the community." Sue is truly a community person as she also volunteers as a folk dance coordinator at Leedy Grange, reads for SMART, and is a part of a variety of local committees. On top of her volunteerism, Sue also part-time teaches public speaking through PCC Community Ed. Outside of work and volunteering, Sue's "day job today is to enjoy life after many years of a 9 to 5 workday" which includes gardening, hiking, meditation, and traveling.
Mark Lewis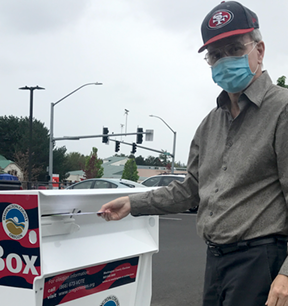 Mark is another CMN veteran whose job is to deliver paper-copies to all the various distribution stations in the area. Ever pick up a copy of CMN at Insomnia Coffee, Safeway, or the Library? Mark delivered those! Four years ago, Mark saw an ad in the News requesting help, and he answered the call. He continues to support CMN because it "helps [him] get out of the house and do useful things to help out." As a retiree, Mark keeps his life busy, volunteering for Viva Village as well, and passes time studying history and going for hikes.
Georgia Stanley
Georgia does the programming and formatting for the online version of the News. She heard about the work for Cedar Mill News through family members who were long time readers and saw the News was looking for a web production assistant. What appealed to her was getting to be part of a local publication that highlights community events, and also using the web development skills from art school that had been made redundant with the advent of portfolio builder websites for artists. She started working with the News in October 2013, so coming up on a decade! Wow!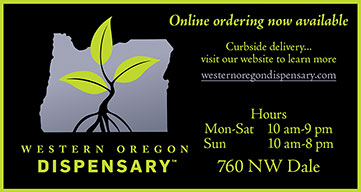 She says, "I started working for the News at the end of college, and it was invaluable experience right as I entered the job market. I also love getting a sneak peek at what's going on in the area as I'm formatting articles!"
Her day job is as an animation artist for a software company! "As far as volunteering these days, I occasionally get to do commissioned art for charity raffles. I was a volunteer at the Cedar Mill Library back in middle and high school and recommend that wonderful experience to anyone who has the chance! Besides drawing and forever too many craft projects, I love travel, reading, and playing tennis."
John Ramey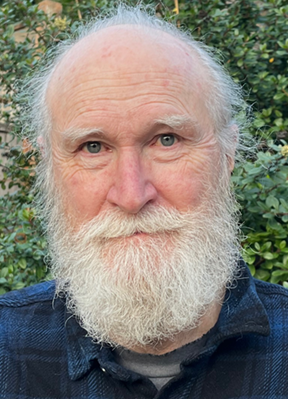 John is Virginia Bruce's husband and performs the job of proofreading stories before publication. With around 9000 words in every issue, grammar, spelling, and general clarity problems can sneak through the editing process, and it's his job to catch them. 
They had been friends way back in junior high in California, and remained friends through high school and beyond. They reconnected at the 1999 reunion of Cupertino High School and began long-distance 'dating' while he lived in Las Vegas. The News began publication right around the time he moved to Oregon to be with Virginia. His 'day job' is therapeutic massage. He used to work at Angelic Healing Hands, but COVID provided the impetus to create a safe and comfortable home office.
Evan Kinswood
Evan is a staff member of CMN as the Managing Editor. Beginning his work in September 2022, Evan has supported CMN by streamlining and organizing the editing process from community input all the way until entries are ready for the publisher's (our lovely Virginia) final go-through. Evan also works for LogiTech, providing "digital services and media production consultation," and through this work he helps "individuals make sense of their everyday technology, small businesses utilize their digital services more effectively, and creators make engaging content." In addition to his work, Evan is a father of two kids, 5 and 2 years of age, and he enjoys tinkering in photography/videography and smart home devices. Evan's photo and more information was in the November issue.
Cindy Schaufenbuel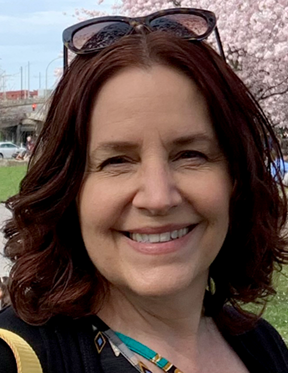 "I met Virginia Bruce at a neighborhood gathering shortly after my family moved to Cedar Mill from Austin in 2019. I knew about the Cedar Mill News already, because I had come across the website while doing research on potential communities for our Portland-area home. The previous calendar volunteer was moving on, so there was an opening, and Virginia offered it to me! Virginia is famously persuasive, but I wanted to get involved with the community and didn't need much of a nudge to accept immediately. I've been volunteering with the CMN ever since. 
Updating the online calendar has been a great way for me to learn about local happenings. Of course, that has led me to join some of those groups, events, and programs, hosted by the Cedar Mill Library, the Tualatin Valley Soil and Conservation District, the Farmer's Market, and others. Since I comb through the website to find events to add, I read the entire CMN every month and have learned a lot about local planning, businesses, history, and all the other news.
I started making sack lunches for Blanchet House to distribute to homeless neighbors as another safe volunteer project I could do from home during the pandemic. The program is ongoing and is a great family or group activity. I play folk and historical harp, and have some in-person and online harp students. I also work part-time as a para educator substitute for Beaverton School District. My favorite assignments are working with reading teams at elementary schools.
Cami Villanueva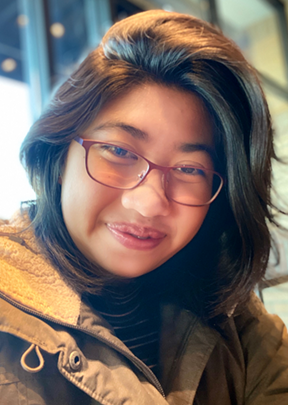 Cami is the youngest of volunteers and has been helping CMN for five years. She learned about the editing position through her friend and took up the work because she loves to write and support the community. Her favorite part of volunteering is meeting CMN readers (who are always so kind) and seeing copies of the News throughout the community. Other than CMN, Cami has her life full with college and day jobs. She attends the University of Portland studying to become a high school educator of English Language Arts and English Language Learning. Between classes and homework, Cami is a para-educator substitute for the Beaverton School District and a writing tutor at her college.