WashCo News December 2022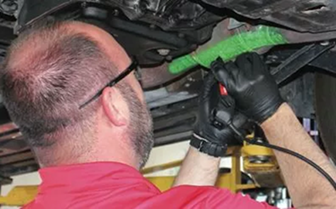 Law enforcement collaborates with Jiffy Lube to deter catalytic converter theft
Jiffy Lube, in partnership with the Beaverton Police Department and the Clackamas, Clark, Multnomah, and Washington County Sheriff's Offices, held a joint press conference to provide information about a crime prevention service offered by Jiffy Lube.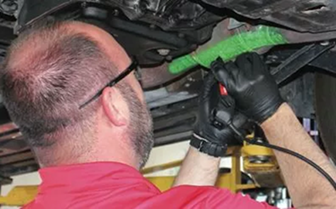 The service includes a bright stripe painted onto a vehicle's catalytic converter using high-temperature paint. Once painted, service technicians will engrave the vehicle identification number (VIN) into the catalytic converter. 
The hope is that this service will dissuade potential thieves from stealing catalytic converters, make it easier for law enforcement to track, and provide a pathway for district attorneys to prosecute offenders of this crime.
The service, which takes less than 10 minutes, is being offered at no cost in 46 Portland, Vancouver, and Salem locations, and appointments are not required.
Auditor report critical of county efforts to diversify advisory boards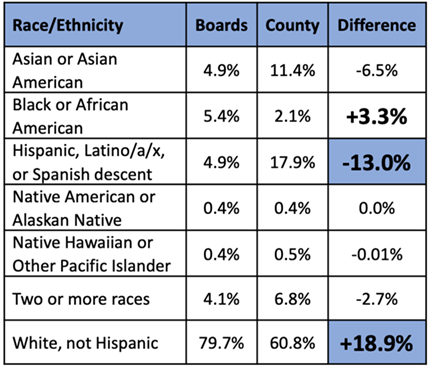 Washington County is the most diverse county in the state. In February 2020, the Board of County Commissioners adopted an Equity Resolution in which it committed the County to "dismantling long-standing … practices that … historically created obstacles to the success of people of color [and] members of ethnic communities."  The County Auditor examined the effectiveness of County efforts to diversify the membership of its appointed boards. County Auditor John Hutzler reported to the Board of County Commissioners at its November 29 meeting that efforts to ensure membership reflects the racial diversity of the region have "barely moved the needle."  Increases in the diversity of membership have barely kept pace with increases in the diversity of the County population, the Auditor said.  Commissioners received the Auditor's report without question or comment.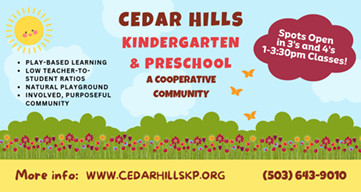 See the Auditor's presentation to the Board here. Cedar Mill News will follow up on this next month, since it has a direct relation to the ongoing issues that our CPO system is facing with the Office of Equity, Inclusion, and Community Engagement (OEICE) that took over management of the program and that also manages county efforts to increase diversity throughout its agencies and boards.
New Commissioner Districts adopted
On November 29, the Washington County Board of Commissioners adopted new boundaries for commissioner districts through Ordinance 893 in a four to zero vote following a public hearing. The reapportionment change will take effect on December 28, 2022, which is in time for candidates for district commissioners to apply for the 2024 election.
Most of the changes don't affect Cedar Mill area residents since District 2, currently represented by Pam Treece, loses a little area west and south of us.
Town Hall December 6
Tuesday, December 6, Public Services Building, 155 N. First Avenue and online via zoom.
The Board of County Commissioners will hold a blended in-person and virtual Town Hall to share the highlights of 2022 in a year-end review. Although not required, onsite attendees who prefer to wear a mask are encouraged and welcome to do so. Those who wish to attend virtually are invited to join the meeting via Zoom or watch the live stream on YouTube.
Following the presentation, participants will have an opportunity to ask questions and share their perspectives with Board members. If you're unable to participate but would like to ask a question, please send an email before 5 pm on December 6 to CAO​@washingtoncountyor.gov.
Special Recycle+ string lights collection
January 9-20, contact your hauler to schedule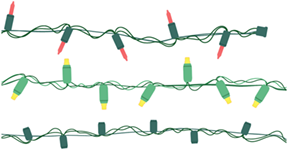 Available to Recycle+ customers in urban unincorporated Washington County and North Plains on your scheduled collection day between January 9-20.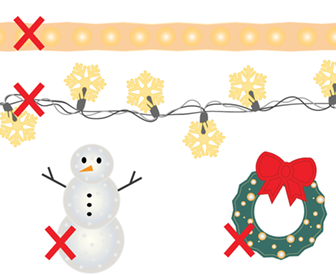 Include Small string lights, LED string lights and strings without lights.Don't include rope lights, novelty lights if you cannot remove the novelty bulb, inflatable yard figures or any other holiday decor.