Amazon Lockers keep your deliveries safe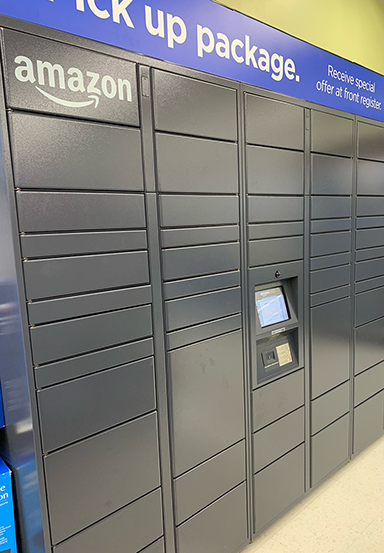 by MaryBeth Piccirilli
A package is delivered: you are home, but the delivery person did not knock or ring the bell, so you don't realize it is sitting outside your front door. Or worse, you receive a text that your package was delivered, open your front door, and find nothing. Unfortunately, this scene plays out in Cedar Mill and surrounding areas every week since so many of us are ordering online these days. With the holidays approaching and the expected number of deliveries increasing, it is only a matter of time until your front door mat sits silently as your package is snatched by a porch pirate.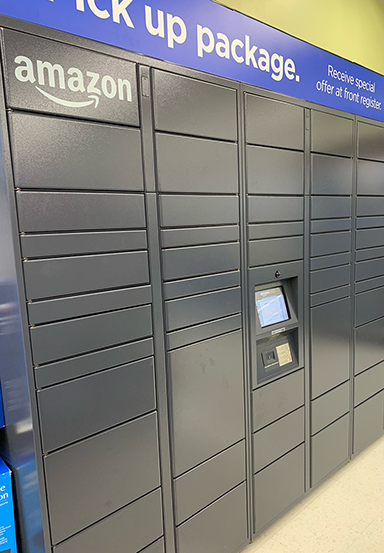 Front door cameras help identify the thieves, however thieves are adapting to the technology and covering up to avoid being recognized. Sometimes a description of the getaway car helps, but sometimes that car is also stolen. If you frequently order from Amazon, you should consider having your package delivered to an Amazon Hub Locker.
I recently had the opportunity to use an Amazon Hub locker for delivery and it was simple and secure. Instead of clicking on my default address when checking out in Amazon, I clicked "Change" and scrolled down to "Your Pickup Locations." Next to that is the word "Map" in blue. You can choose the location Amazon thinks is near you or you can look at the map for other locations.
Unlike a year ago, when choices were scarce, the Cedar Mill area has several locker locations from which to choose. There are two at Peterkort Square (Rite Aid and Godfather's Pizza) and one at the AM/PM Extramile on NW Cornell across from the main entrance to Oak Hills. There are currently none in the Bethany area.
Business owners pay nothing to have the lockers installed indoors or outdoors at their location and may enjoy the opportunity of increased foot traffic as people retrieve packages at the secure lockers. Locker banks contain various size lockers and an inset computer with barcode scanner.

Once a package is ready for pickup, you receive an email. You have 48 hours to pick it up. Once at the locker site, bring up the email on your phone. The Amazon email contains the barcode and unique 6-digit code of your delivered package. Use the locker scanner to scan the barcode off your phone. Use the touchscreen to enter your code and select "delivery." A locker door will pop open. Retrieve your item, close the door and you are done. If you have multiple packages, you will choose them one at a time from the touch screen and retrieve the packages in turn.
Amazon lockers can also be utilized for returns if you would rather not stand in line at Kohls. Process your return through Amazon.com and, if your repackaged item is smaller than 18x14x12 inches, you can reserve a locker at an Amazon Hub site to put it in.