Community News December 2020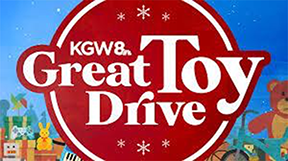 Library News
Find event calendars with zoom links, storytime schedules, and more at Library.CedarMill.org.
Visit library.cedarmill.org/services for updates on library services.
Kids:
Parenting During a Pandemic
Thursday, December 10, 6:30-8 pm, via Zoom, parents of children aged 18 mo-12 years
How can you provide your children with the structure, academic and social development support, all without burning out? Join us for an online presentation by Positive Discipline Educator, Megan Barella, to learn how to make life easier and more enjoyable during the pandemic. You'll learn how to let go of parenting guilt and exhaustion while feeling confident that your children are thriving despite current events. Bring your questions and real-life challenges and let's come together in a virtual parenting community to support your family during this challenging time.
Rockstar Readers Book Club
Tuesday, December 15, 4-4:45 pm, via Zoom
Visit our website to learn about the libraries' new monthly book club for third through fifth graders—with a grown up.
Teens & Tweens:
Teen Scholarship Workshop
Thursday, October 8, 7 pm, ages 16 and up, registration required
Learn the who, what, where, when, why, and how answers about scholarships to help increase your success! Registrants will get the virtual room link an hour before the program.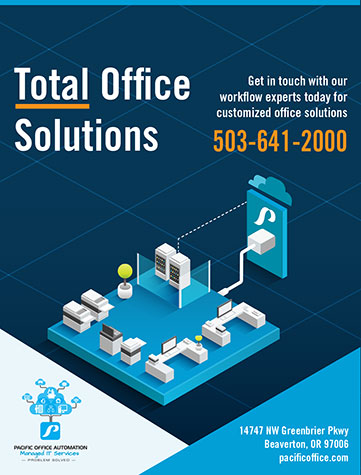 Teen Tween Zombie Escape Room
Friday, October 9, 2 pm and 3:15 pm (2 sessions), ages 11-18 only, registration required
It has been two years since the zombies rose up. You and your best friends have been the lucky ones, cozy in a cliffside bunker in the Colorado wilderness. But your luck – and your supplies – are running out. Escape to the stronghold to survive. Solve puzzles with others to see if you can survive the Zombie attack in our virtual escape room. Participants who register will be sent the link to the virtual meeting room one hour before the event starts.
Teen Tween Take and Make Herb Garden
Monday-Friday, November 2-6, ages 11-18 only
Come by the Cedar Mill Library and pick up a kit to make your own plant buddy. We will have instructions and a link to a video on how to help your plant thrive. Items will be available while supplies last during our curbside pickup times, which may change depending on COVID levels and weather. Please check our website the week of the event for more information.
Day of the Black Sun: Avatar the Last Airbender Teen Tween Escape Room
Friday, November 13, 2 pm and 3 pm (2 sessions), ages 11-18 only
Come help save the world with Aang and the gang! Work together in our live virtual escape room to solve puzzles, unlock each of the four avatar temples, and discover the secret to defeating Fire Lord Ozai. Participants who register will be sent the link to the virtual meeting room one hour before the event starts.
Adults:
Diverse Reads Book Group
Thursday, December 17, 6:30-8 pm, via Zoom
Join a community of readers in exploring and discussing a variety of written works, including short stories, nonfiction, poetry and fiction that fairly represent the perspective of marginalized groups. Selections will seek to embrace diversity in its many forms.
Voices in Verse
Saturday, December 26, 10:30 am-12 pm, via Zoom
Share your own poetry or listen to others read their favorites.
Owl Book Group
Friday, December 18, 10:30 am-12 pm, via Zoom
Learn which titles the group will be discussing each month by visiting our website calendar.
Learn more about library groups and events for adults at Library.CedarMill.org/Adults.
Second Edition Resale
Sidewalk Sale: The last sale day of the season will be Friday, December 11, weather permitting.
For the most up-to-date information check our Instagram @SecondEditionResale, or find updates on the libraries' website.
All proceeds from your purchases made at Second Edition Resale support Cedar Mill and Bethany Community Libraries. Follow @SecondEditionResale on Facebook at facebook.com/SecondEditionResale and Instagram at instagram.com/secondeditionresale.
Toy Drive is different this year
There's a new way to brighten holidays of children in need. Tualatin Valley Fire & Rescue encourages community members to support the KGW Great Toy Drive in a different way this year to help brighten the holidays of children in our community.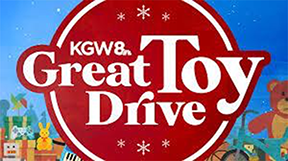 Due to COVID-19 and the need to prevent its spread and limit exposure, TVF&R will not be collecting toys at our fire stations. Instead, people wanting to support less-fortunate families in Oregon and Southwest Washington can visit kgwtoy.com for alternative ways they can contribute to the KGW Great Toy Drive. This year participants are being asked to make a secure monetary donation online or purchase items on Amazon and have them delivered to KGW.
For those who want to support local businesses and shop for toys to donate, the KGW website will also help you find an alternative official toy donation drop-off location near you. Families in need of holiday assistance can call 211 or visit 211info.org.
Tualatin Valley Fire & Rescue knows that we serve a generous, compassionate community, and we hope to return to our annual tradition of collecting toys next year. Until then, stay safe and thank you in advance for helping contribute to brighter holidays for children in need.
Inside WashCo Radio
On the radio KBOO 90.7FM, Wednesday, 9 am (except 12/16), and KUIK 1360AM, Friday, 1:30pm
Each program is released on Monday on our site, and to our subscribers. All programs are available through podcast subscription, or direct on the website. For more information, visit insidewashco.org.
December 7, Battling Racism, Part 2
December 14, Local Journalists (encore episode)
December 21, Local Philanthropists (encore episode)
December 28, Sunrise Beaverton
Our producer will be retiring at year-end to pursue other projects. We hope to find someone who can record and edit the show as well as manage the podcast service to our subscribers.
Inside Washington County will be producing programs weekly, as we have been for the last eighteen months, through the last week of 2020. And, we will be on hiatus after that. We hope to return, but may not be able to. Great producers who are willing and able to volunteer are hard to find.
2021 Oregon Legislature Session Joint Town Hall
Our local elected legislators, State Representatives Maxine Dexter and Ken Helm, and State Senator Elizabeth Steiner-Hayward, will discuss the 2021 Legislative Session in a Joint Town Hall.
Five Oaks Museum seeks proposals for two Guest Curator opportunities
Five Oaks Museum has a 65-year history: a former county historical society that grew into an independent nonprofit museum, it was reborn in January of 2020 as a platform for culturally embedded history, arts and culture. The institution makes space for challenging dialogues and critique, and values innovative, accessible learning opportunities.
The guest curator program at the museum entrusts communities with their own cultural storytelling. Guest Curators have creative control over the design, content, and texts of a featured online exhibition on the museum's website. Staff will support Guest Curators in utilizing the museum's cultural resources, developing curriculum, and logistical and project management as needed.
Selected Curators for both projects will receive stipends. The projects are designed to be achievable for folks with other work and personal commitments. Five Oaks Museum staff will work collaboratively and in support of the Guest Curators to ensure the projects run smoothly. Both curatorships begin in March; the art exhibition opens in July 2021 and the history and culture exhibition opens in October 2021.
The art exhibition is an opportunity to uplift artists whose work makes important contributions to cultural dialogues. Supporting artists who may not typically be given preference in formal institutional settings is encouraged. The Art Guest Curator receives compensation of $1,000 and manages an exhibition budget of $1,000.
The history and culture exhibition is a chance to use the museum's collection of over 100,000 cultural and historic items to tell urgent and nuanced stories. This longer engagement involves a research period in addition to time to write and design the displays, and is highly supported by our expert staff from beginning to end. This exhibition becomes the basis for curriculum that is given to thousands of area elementary school students and learners of all ages. The History and Culture Guest Curator receives compensation of $3,000 and manages an exhibition budget of $3,000.
Info Sessions (via Zoom) will be held for those interested in these opportunities in December and January. Links to the sessions, full details and application form at fiveoaksmuseum.org/call-for-2021-guest-curator-proposals.
SAMBA Can/Bottle Drive
December: Cancelled, call for pickup!
You can schedule a contact free porch pick-up of your bottle & cans at any time by emailing samba@sambanote.org.
Viva Village
Please come participate in Viva Village's December events! For Zoom links, please RVSP by calling 503-746-5082 or emailing vivavillageevents@gmail.com. More information regarding these events can be found at vivavillageevents.com!
Online Age Café
Fridays, December 4 and 18. 11 am-12 pm, RSVP for Zoom link, open to the public
Small group conversations exploring topics of interest to older adults.
Online Viva Village Book Club
Tuesday, December 22, 1-2:30 pm, RSVP for Zoom link, open to the public
Selected books: The Shepherd, The Angel, and Walter the Christmas Miracle Dog by Dave Barry; and A Redbird Christmas by Fannie Flagg.
Online Men's Coffee Break
Monday, December 28, 10-11 am, RSVP for the Zoom link, open to the public
Writer's Mill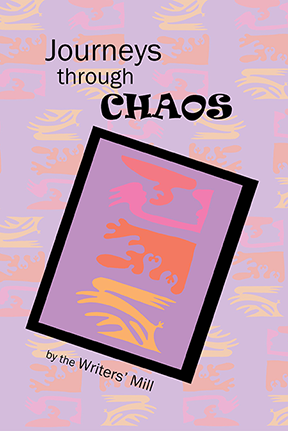 Sunday, December 20, 1-3 pm, via Zoom
This end-of-year meeting is our time to catch up on literary achievements from 2020, and to think about goals for the New Year, 2021. Meeting at the library instead of on Zoom might be one post-Covid goal! And… DRUMROLL… releasing our anthology, Journeys through Chaos, might be our proudest achievement of the year. Find our book on Amazon and then join us, make your plans to write, and maybe write your plans. Contact the library for more details.
Big Horn Brass
The Big Horn Brass Holiday concert is a Christmas tradition for many families. To keep the tradition for 2020, the Big Horn Brass presents "Christmas at Home with the Big Horn Brass". The program features 12 videos of your favorites from many recent concerts such as "Joy to the World," "Twas the Night Before Christmas," "Polar Express," and "You're a Mean One, Mr. Grinch." The program will be available on YouTube for your enjoyment at home.
There will be no live concert at St Matthew. On the bright side, you won't need to come early to get a good parking spot, and you can enjoy your favorite beverage while enjoying fabulous brass music! A link for the concert will be available here, or at bighornbrass.org. The program will be available in early December!
Traditionally, we start the concert with a candle lighting as part of the Compassionate Friends Worldwide Candle Lighting. Candles are lit at 7 pm in each time zone creating a circle of light around the world. This is always on the second Sunday in December. This year, we invite you to join us with your own lighted candle while you enjoy the music. Additional information about the Compassionate Friends and the candle lighting can be found at the website.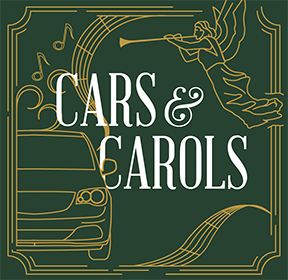 Drive-in Caroling at CMBC
Saturday, December 12, 4 pm, 6 pm, or 8 pm, free
Sunday, December 13, 4 pm, 6 pm, free
Come join us for drive-in caroling! That's right, we are going to sing Christmas carols from the safety of our cars in the parking lot of Cedar Mill Bible Church. We will have a live band, Christmas lights, a lit Christmas tree, and an FM radio transmitter to pump the carols straight into your vehicle. Bring your own hot chocolate and decorate your car. Plan ahead by reserving your date and time slot here. Merry Christmas, and we can't wait see you!
ACMA Fundraiser
Friday, December 11, 10:30 am to 9:30 pm, Panda Express at Peterkort Square
Arts & Communication Magnet Academy (ACMA) is having a family night fundraiser. Panda Express will donate 20% of qualifying sales to ACMA. Qualifying sales include all online and in person sales using the code 319307 or a copy of the flyer, digital or physical copies. A copy of the flyer can be found at acmapto.com. Orders through Doordash, Grubhub, Postmates or similar delivery services do not qualify for the fundraiser.
ACMA is a Beaverton School District option school serving students grade 6-12. The school has a focus on a variety of art programs in addition to the core middle and high school curriculum. Arts include theatre, music (jazz and orchestra), choir, dance, film, photography, ceramics, sculpture, drawing and paint, written word and so much more. The fundraiser will support the arts programs including programs open to the public. A calendar can be found on our website.
THPRD Holiday Giving Drive
Tualatin Hills Park & Recreation District has partnered with the Beaverton School District and Beaverton Family Promise to create a warmer, brighter holiday season for Beaverton area families and students in need. This year things will be a bit different. THPRD is asking patrons to donate gift cards exclusively (no toys or clothing will be accepted).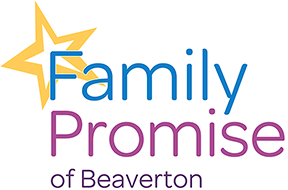 The gift cards will be distributed to Beaverton School District families and families served by Beaverton Family Promise, which offers emergency shelter. Purchasing gift cards is a great way to support students. Gift cards give families the freedom to buy personal items, necessities, or gifts. Gift cards to grocery stores, local businesses, or large retailers are welcome. Organizers are requesting gift cards in the amount of $5, $10, $20, $25, $50, or more. All amounts are welcome.
THPRD will accept gift cards through Tuesday, December 15 at the following locations:
Howard M. Terpenning (HMT) Recreation Complex: 15707 SW Walker Rd, Beaverton 97006
Babette Horenstein Tennis Center, Beaverton 97006
Tualatin Hills Athletic Center, Beaverton 97006
Cedar Hills Recreation Center: 11640 SW Park Way, Portland 97225
Conestoga Recreation & Aquatic Center: 9985 SW 125th Ave, Beaverton 97005
Tualatin Hills Nature Center:15655 SW Millikan Way, Beaverton 97006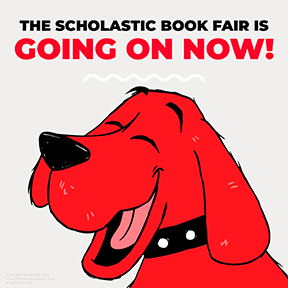 Oak Hills Elementary Book Fair
Online Book Fair open until Friday, December 11 at midnight
Please support Oak Hills Elementary School's Online Scholastic Book Fair! Over 6,000 products! Wonderful books to add to your home collection, give as gifts or donate. Every purchase benefits our school. All books are shipped directly. Shop early if you are shopping for holiday gifts. Thank you for your support! Place orders here.
Washington County Public Affairs Forum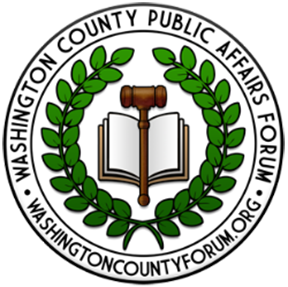 Mondays, 12 pm-1 pm on Zoom
The Forum provides a place for the interchange of ideas on civic matters. Each week the Forum brings together community leaders, members, and guests who care about what happens in Washington County, the Metro region, and our state. Zoom links can be found at the Forum's website.
Monday, November 30
An inside look at the 2021 legislative session with State Representatives Ken Helm, Janeen Sollman and Courtney Neron.
Monday, December 7
The United States Supreme Court – what it's been and what it's become. Lewis and Clark Law School Professor James Huffman gives his perspective on what the court's history and how modern politics have affected how the court operates and is perceived.
Monday, December 14
Vision Action Network, a Washington County nonprofit, has helped in the response to wildfires, homelessness, COVID, and other local crises. Director Glenn Montgomery will report on what difficulties residents are facing and what VAN is working on now.
Monday, December 21
Washington County Sheriff Pat Garrett visits the Forum to discuss his office's outlook for 2021 and responses to calls for law enforcement reform.
Monday, December 28
No forum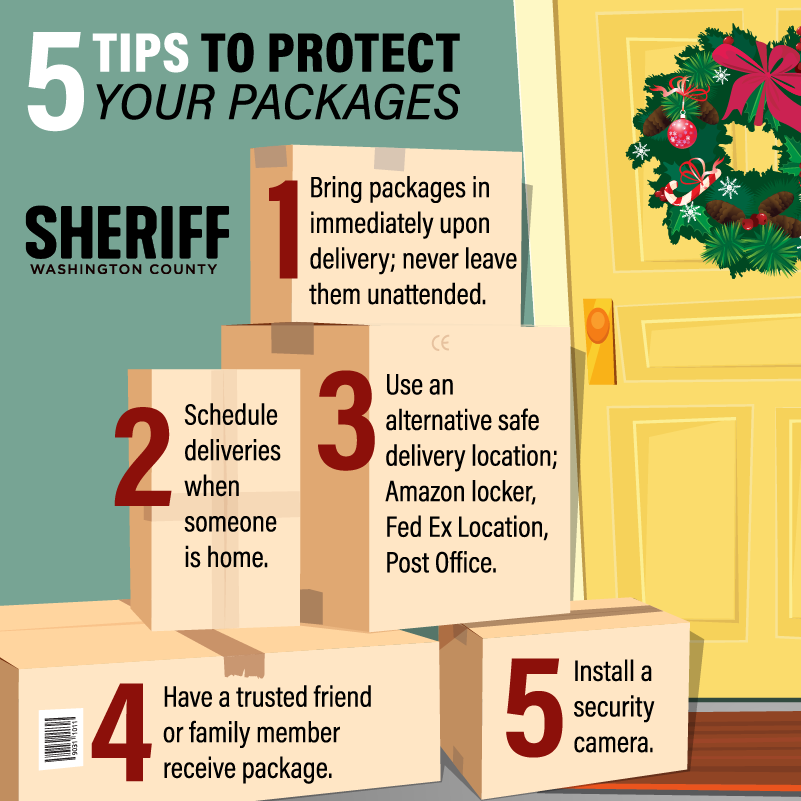 'Tis the season for porch pirates, gift grabbers, and package thieves. This year, as online sales have increased, the Sheriff's Office has noted a sizable upsurge in delivery thefts. Criminals often look for "crimes of opportunity" that present the chance to grab and go undetected with minimal probability of being caught or held accountable. By decreasing these opportunities, we reduce the likelihood of would-be thieves.
Community members can help prevent future criminal behavior by reporting what they see and hear. Even minor details and descriptions can provide beneficial information for detectives. Any of the following can prove helpful:
Location of Incident – Where did it happen? Address or location descriptors: cross streets, known landmarks
Subject(s) Description – Who was involved? Gender, Height/Build, Race, Hair, Clothing, Scars/Marks/Tattoos, other identifiable information: glasses, facial hair, backpack, weapons
Direction of Travel, Vehicle Description, Make/Model, Year if known – or older vs. newer, Color, Identifiable features: custom additions, modifications, damage, bumper stickers, occupants
Sequence of Events – What transpired?
These details allow the Sheriff's Office to watch for trends in activities, adjust patrols as needed, and offer further education to the communities most affected.