Business News December 2020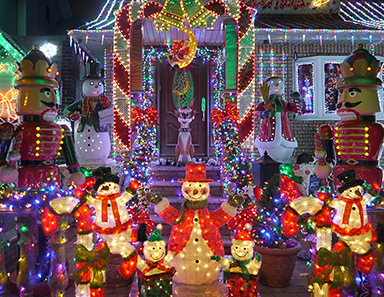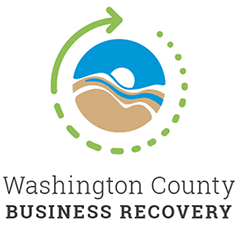 More small business assistance from Washington County
Application period Tuesday, December 8-Sunday, December 13 Apply NOW!
This week the Washington County Board of Commissioners accepted the agreement and funds from the state of Oregon for additional grants to support small businesses. We are working quickly to finalize the plan for distributing the additional money, including finalizing the eligibility criteria, but grants will be prioritizing those businesses that were shut because of the freeze as well as non-hotel, hospitality businesses.
Additional grants are available for hotels. Visit the Washington County Business Recovery page to learn more and apply on Tuesday, December 8.
Village Gallery of Arts
New gallery hours: Thursday, Friday and Saturday, 10 am-4 pm, 1060 NW Saltzman
The Village Gallery of Arts is taking COVID-19 protective measures: masks required, gloves optional, hand sanitizer (all available on site), social distancing observed, and limited visitors at any one time. Please follow directions of the Desk Worker if you wish to touch any gallery items. We appreciate the extra effort our patrons must make at this time to enjoy the gallery and we thank you for coming!
The Village Gallery of Arts is the grateful recipient of four COVID-19 Relief Awards over the past six months. The first grant in April came from the Federal Government in the form of The Cares Act; grant awards received in July were given by the Oregon Community Foundation and the City of Beaverton Arts Program. In September, we received the welcome word that we will receive funds from the Oregon Cultural Trust for Coronavirus Relief Funding for Cultural Support.
Taken together with substantial contributions from many generous members, the total of these grants will cover the loss to our operating income during this COVID-19 crisis, making it unnecessary to dip into our reserves or our capital expense budget. This has allowed us to pivot to a business model with COVID-19 safety adaptations and provisions in place—with reduced hours, we can open again.

Holiday Show and Sale
November 19-December 23
Lots of beautiful, unique hand-made and hand-decorated ornaments, gifts, cards, ceramics, glass work, leather work, soft sculpture, multi-media wall art, and so much more! If you simply can't decide on something for that special someone, we also have Gift Certificates for any amount $5 or over!
We will restock as items sell, so check back often to see what's new! Please check the Village Gallery of Arts website for the current schedule.
Adult Classes and Workshops
Registration can now be done online! See the Village Gallery of Arts website for details.
Painting on Fabric: Making Holiday Gifts With Textile Paints—Emily Stevens
One-Day Workshop: Tuesday, December 8, 10 am-2 pm
There is a minimum class size of 3 and a maximum of 5 people. Explore painting on fabric that may be used for clothing, greeting cards, tote bags, aprons, tee shirts, and wall hangings. Go home with painted textile samples that can be used for a variety of holiday gifts!
All students will be provided a kit in a (COVID-19 safe) zip lock bag with all the supplies needed for the class. The kit will contain a small gift bag, tote bag, fabric swatches, patterns, transfer paper, and freezer paper. The instructor will supply paints and brushes, and gloves will be available for safe handling of the products. Techniques used in this class will be taught. You may bring your own patterns and clothing to paint on, but that is not required. See website for supply list and more details.
Zoom Class: Learn to Paint Trees Without Tears—Jean Anderson
One-Session Zoom Class: Thursday, December 17, 10am-12pm
No experience needed. This class is for beginners, intermediates, and experts—anyone who has struggled to paint trees! You probably have figured out that it is difficult to paint a landscape without including at least one tree. Isn't it time you learned how to paint trees with ease? This class covers tree structure, different tree styles, different brushes, variations from paper orientation, suggestions on greens, how to paint limbs in dark/negative lights, and other factors. I will be using watercolor, but this class will also work for thinner watercolor-like acrylic painters.
As this is an interactive Zoom class, we will start painting immediately! You will watch me with a camera placed just above my brush while I walk you through the technique, and I will verbally repeat the steps as you practice, allowing you to ask questions as we go along. Throughout the period, students will hold their work up so I can make sure I am being clear. Students have told me it is so much easier to see what I am doing than in a live class!
More details about this class can be found at the Village Gallery of Arts website. Feel free to call (503-649-9097) Jean Anderson for questions about supplies if you are new to watercolor or acrylics.
Zoom Class: Painting Hydrangeas in Acrylic—Jean Anderson
One-Session Zoom Class: Saturday, December 12, 10 am-12 pm
No experience needed. This is a simple process to capture the beauty of hydrangeas in acrylic. We will start with transparent colors and then build with opaque! Drawing is not important as anyone can manage these shapes—this class is tailored for beginning to intermediate acrylic artists.
More details about this class can be found at the Village Gallery of Arts website. Feel free to call (503-649-9097) Jean Anderson for questions.
Zoom Class: Using Watercolor to Capture Your Pets—Jean Anderson
Two-Session Zoom Class: Thursdays, December 3, 10, 10 am-12 pm
Some watercolor experience required. Pets are such an important part of our lives. It is easy to catch them in a lovely watercolor painting. You will learn to use values, how to render fur, and understand the importance of the eye.
You can go to my website and view some of my work, read about my history, and see some of my adorable students.
More details about this class can be found at the Village Gallery of Arts website. Feel free to call (503-649-9097) Jean Anderson for questions.
Jean Anderson – Zoom Class – Beginning Watercolor
Three-Session Zoom Class: Mondays, December 7, 14, 21, 10 am-12 pm
No experience needed. Have you always wanted to learn how to paint with watercolor? This is the class for you! Regardless of drawing skill, I believe anyone can enjoy painting, and as soon as you dip a brush in paint and glide it across the paper, I know you will be hooked. Watercolor is a beautiful medium, and at the end of the first class, you will complete a small painting that you will be proud of.
If you decide to take this class, please contact me at 503-649-9097 (Jean Anderson) so I can talk to you about supplies.
Touchmark's outdoor Winter Fest
Thursday, December 17 and Friday, December 18, 4-6 pm, 840 SW Touchmark Way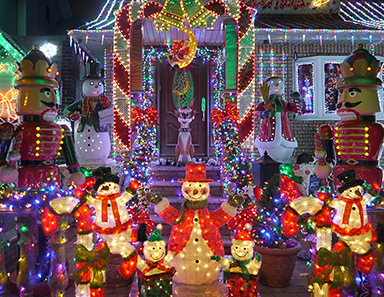 For two days in December, holiday decorations and lights will transform the retirement community into a festive Winter Wonderland! The public is invited to visit Touchmark's outdoor Winter Fest!
Area neighbors can come to celebrate the season and enjoy a physically distanced, fun outdoor winter festival. Warm yourself with hot cocoa and munch on cookies as you view the many seasonal decorations! Marvel over 10 meticulously crafted, creative gingerbread houses and scenes! Listen carefully, and you may hear residents caroling from the third-floor terrace!
Oh, and be sure children bring their wish lists and letters to Santa so they can be dropped into the North Pole mailbox and sent directly to Santa and his helpers. Santa has confirmed he will be at the Winter Fest, and he's looking forward to seeing everyone before he prepares his sleigh for the big day.
Call 503-954-1640 to RSVP!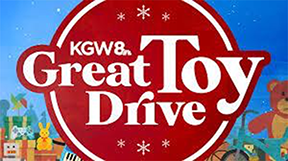 Drop Toy Drive donations here!
Through December 10, Lindsay Freed Brown & Randall N. Freed, DMD, 12289 NW Cornell Rd.
We are excited to announce the kick-off of the annual KGW8 Great Toy Drive. Join us in spreading joy to kids and families this season with a toy donation they will love.
Between today and December 10th, we are collecting new, unwrapped toys at our office. If you are passing by, or coming to see us for your scheduled appointment, please consider bringing a new toy with you to donate. When we can't be together, let's work together, to make a difference and brighten the smile of a child this Holiday season.
For more information, head to kgwtoy.com
The Ackerly at Timberland is holding a Festival of Lights
Starting in December, our courtyard will be open for the community to view our beautiful lights in a socially-distant setting. As we approach Christmas Day and New Years' Eve, we will be building our display into a true "Festival of Lights".
A table under the portico will be set up with hot cocoa on Wednesdays from 4-5:30 pm. We plan on having carolers on December 16. No RVSP is required—just come by!
Juggle Source now offers Mobile Notary
This is an added service that is priced differently from the extra hands that Juggle Source provides. You can find the MOBILE NOTARY prices on the pricing tab on my website at jugglesourcellc.com
Would you like to give your loved one the best gift of all; the gift of time? A gift certificate for four hours of service is available directly from the pricing tab on the Juggle Source website as well.
When you don't need a full staff on hand, but when an extra set of hands could make a difference in those crazy busy times, call Juggle Source to be a partner in your busy life!
Sunset Credit Union teams up with Family Promise
Through December 18, Sunset Credit Union located at 1100 NE Murray Blvd.
Help make the holidays better for those in need. One simple donation can make all the difference. 2020 has been quite the year. For some people living in Washington County, it's been even tougher, which is why Sunset Credit Union is teaming up with Family Promise of Beaverton to try and brighten the holiday season and support those less fortunate.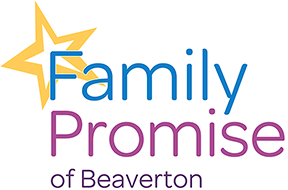 "We've worked with Family Promise before," said Sunset Credit Union CEO Rhonda Baggarley, "and because Family Promise helps people of all ages, we've found that gift cards from places like Target, Fred Meyer, or just Visa Gift cards are the best gifts to give them."
If you'd like to help Sunset Credit Union support Family Promise for residents of Washington County, you can drop off your gift card donation anytime in the Night Drop drawer, just to the left of the entry vestibule. You can also make cash donations directly to Family Promise by visiting their website.
Sunset Credit Union is open to anyone who lives, works, worships, or attends school in Washington County. To learn more, visit the website at sspfcu.com, or contact them at 503-643-1335.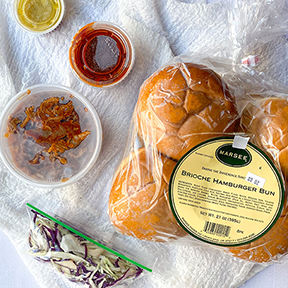 Bethany's Table adds Marketplace
Tuesday-Saturday, 12-8 pm, Bethany Village
Seasons Greetings from Janet, David, and crew! We are in our 12th year and what a year it's been!
If you haven't been to Bethany's Table recently, well we've made some changes. We have opened a Marketplace! We have fresh pastas, lasagna, shepherds pie, pizza packs, roasted vegetables, sauces, soups and a variety of products from near and far!
Our motto for this year has changed from "Together at the Table," to "From our Table to Yours." You can find everything online and we provide delivery (with restrictions). We look forward to seeing you!
Catlin Gabel offers variety of in-person art classes
Learn more here. COVID-19 guidelines will be followed. Please bring your own mask.
Art Journal
Mondays, January 4-March 8, 1-4 pm, $375 for 10 classes; beginning and intermediate students, 18 and up
Instructor: Ronna Fujisawa (Salty Water Art)
Explore the joy and freedom of your artistic voice in the intimacy of the art journal, then transform these pages to canvas. With the use of water-based paints, ink, pastel, pencil, collage, and sewing, etc., take this creative adventure that will embrace your own story through the art of journaling. Art Journaling can be a source of endless inspiration that takes you to the next step.
Watercolor
Wednesdays, January 6-March 10, 1-4 pm, $375 for 10 classes; beginning and intermediate students, 18 and up
Instructor: Ronna Fujisawa (Salty Water Art)
Watercolor painting can be a wonderful adventure. Explore the properties of this unique medium and learn how to paint the landscape, plein air, botanicals, and birds. With an emphasis on loose, fluid, and intuitive style, this class offers skills for beginners and intermediate watercolor enthusiasts. Ronna Fujisawa, a MFA graduate of OCAC, teaches these classes.
Painting
Fridays, January 8-March 12, , 10 am-1 pm, $375 for 10 classes; beginning and intermediate students, 18 and up
Renowned artist William Hernandez teaches this painting class. He will introduce still life painting, composition and color, drawing exercises, figures and portraits and landscapes. Since moving to Portland in the early 2000s, he's dedicated himself to introducing art to the wider community. He has been an artist-in-residence for the Milagros Theater, held workshops through the Portland Art Museum, and teaches painting classes for all ages, including for immigrant workers at VOZ Worker Rights Education Project in Portland. "I want students to learn to trust their own voices and be honest without worrying about making mistakes. I try to show them the 'big picture' of the amazing process of making art."
Pottery
Mondays, January 4-March 8, 6-9 pm, Tuition: $325, Lab Fee: $100 (clay and glazes), 10 weeks, for beginning students
This class will highlight the basic tenets of function regarding utilitarian pottery, while covering the three basic shapes. Projects will include the mug, the bowl, and the plate. Basic glaze demonstration will include application and discussion. This course is geared toward beginners with little to no experience. Students are required to bring their own towels and tool kits. Studio equipment such as wheels, buckets, bats, and shelf space will be provided.
Pottery
Fridays, January 8-March 12, 9 am.-12 pm, $325, Lab Fee: $100 (clay and glazes), for 10 classes; beginning and intermediate students, 18 and up
All levels welcomed: students new to pottery and a review for returning potters. Handbuilding techniques will include; slab, coil and press-molds. Throwing techniques will include; basic throwing, trimming, and introduction to appropriate potter's tools. Surface design will focus on slips, oxides, underglazes and stoneware glazes and application. No prior experience is necessary. (Students are required to bring their own towels and tool kits and aprons. Studio equipment such as wheels, buckets, bats, and shelf space will be provided).
This class is taught by Dale Rawls, a NW artist who has taught ceramics and visual arts at Catlin Gabel School for 30 years.
Maker Space Ceramics
January 4-March 12, Monday 2-6 pm, Tuesday 9-1 pm, Wednesday 3-7 pm, Thursday 9 am-12 pm, Friday 12-3 pm, (Days and times subject to change), $350, Lab Fee: $25, for 10 weeks; experienced artists, intermediate to advanced
No Instructor, must have Studio Manager approval for sign up
Dream it, make it. Come explore the world of making in a creative and collaborative environment! Our studio will provide a community of members that feed inspiration and support making. Maker Space Ceramics is designed for experienced artists and makers who have the independent skills necessary to bring their ideas to fruition. You will have access during Open Studio hours. After approval of your Maker Space request from the studio manager, you will be given an orientation on policies, equipment safety and clean-up to ensure success in our studios.
Please note that fees do not cover all materials. Materials must be purchased through the Ceramics Studio Manager. Any materials being brought in by students must have prior approval for use. Maker Space Ceramics is not available for production work due to limited resources. Class time accessibility is by teacher permission only. Equipment availability is dependent on studio needs. (Participants are required to bring their own towels, aprons and tool kits. Studio equipment such as wheels, buckets, bats, and shelf space will be provided).
To register for Maker Space, please contact Studio Manager, Dale Rawls or Program Manager, Barbara Rawls. Registration is contingent upon approval and space availability.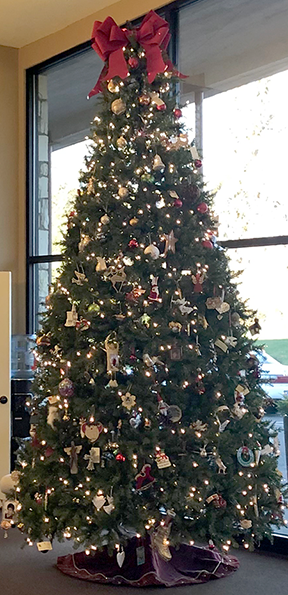 Skyline Memorial Gardens ornament tree and toy drive
December 1-31, daily 8:30 am- 5 pm, 4101 NW Skyline Blvd.
People who have lost a loved one are invited to come to Skyline Memorial Gardens and place a memorial ornament on our holiday tree in their honor. Or, if preferred, they may call our office and we will place an ornament with a tag that includes their own personalized message.
Also, during the holidays the staff at Skyline Memorial Gardens collects toys to donate to Doernbecher Children's Hospital. Please consider bringing a toy donation to place under our Holiday Tree.