Business News June 2021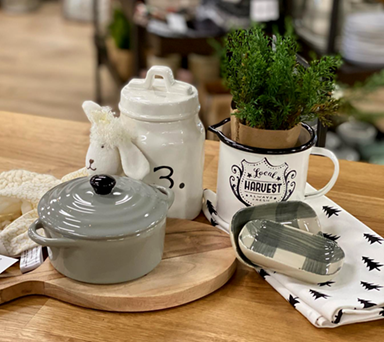 Hammer & Stitch Tap Takeover
Thursday, June 10, 6:30, Cascadia Taphouse, 13619 NW Cornell
Let's kick off summer with a party!! We're stoked to host our first Tap Takeover with the Hammer & Stitch crew! Great beers, great people, great swag! Come on down and let's make them feel at home
Monday Movie Night
Monday, June 14, 7-9 pm
For our first installment of Monday Movie Night we're showcasing our favorite directors who just happen to be brothers. Come on down to CTH WHQ to watch Raising Arizona directed by The Coen Brothers. You take a seat, we'll provide a beer and popcorn.
Third Tuesday Trivia
Tuesday, June 14, 7-8 pm
You all asked for it, and now it's here! Join us at Cascade Taphouse in the Sunset Mall on the third Tuesday of every month for a fun test of your knowledge. Questions may vary from music, movies and tv, Oregon, and many other categories. Prizes for the winning teams, as well as fun raffle prizes! Teams limited to six, with a minimum of two. NO RSVP • 21+ Only • Outside food is welcome!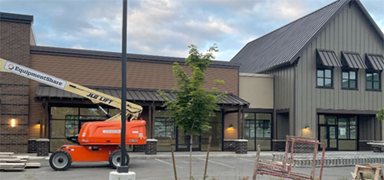 White Birch Design Co. is coming!
"We are so excited to share the news of our second White Birch Design Co. location in the Cedar Mill neighborhood. If you've been in Cedar Mill lately, near Cornell & Saltzman, you may have noticed a lot of construction going on at the new Milltowner Center. We are thrilled to be joining this space and are planning to open our doors in fall 2021," says owner Darcy DeBord.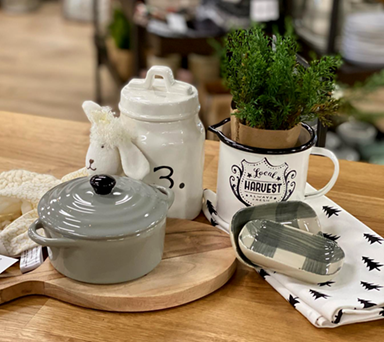 They carry a curated selection of home goods, clothing, and more. Their first store is in Hillsboro, at 137 SE 2nd Avenue. Check out their selection on their website and visit them on Facebook.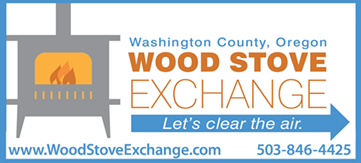 Introducing Coast & Country Designs
Respect for the client's budget, aesthetic desires, and time frame has given Lynn the opportunity to win several Interior Design awards in the design community. Paying attention to detail, creating her own drawings on AutoCAD, loving color and space planning, furniture selection and custom furniture designs, are just a few of the services Coast and Country Designs has to offer.
When considering a remodel, new construction or just adding a few new pieces of furniture, Coast and Country designs will help bring your personal style to a reality without the stress.
Coast and Country Designs is owned by Lynn Crosby Harland, ASID, NCIDQ and was formerly named Duffy's Designs. The name change occurred when Lynn moved to Portland in 2014. Duffy's Designs was founded in 1992 and became a well-known name in the San Diego area. Lynn owned retail/design firms and was a former President of the American Society of Interior Designers, San Diego chapter. She was active on the Board of Directors of The Design Institute, San Diego and taught many classes on business and design.
The Wine Cellar
Sunday, June 27: Guest Ron Vuylsteke, founder of Oak Knoll
Sunday, July 25: Guest Bill Fuller, founder of Tualatin Estate
Erin is hosting happy hours with the founders of the Oregon Pinot Noir scene each month throughout 2021. David Adelsheim invites one of his friends to join in an intimate, virtual happy hour. Just by logging in from home, you can partake and listen to these incredibly sweet and personal stories! We've had two so far, and they are everything we need to feed our souls.
Check with the store for more information.
https://www.portlandwinecellar.com/tastings-events
Village Gallery of Arts
Gallery Hours: Thursdays-Saturdays, 10 am-4 pm and Sunday, 12-3 pm, 1060 NW Saltzman
We have added new hours for Sunday! Please check our website when making your plans—hours will continue to expand as COVID-19 restrictions ease.
Our mission is "to ignite the joy of learning, creating, and appreciating art in our community. We support professional and emerging artists by providing high quality affordable art education to children and adults as well as providing venues for sharing their work."
Village Gallery of Arts is a non-profit (501c3) organization, receives no taxpayer money, and is staffed entirely by member volunteers.
Father's Day is June 20—Come see our out-of-the-ordinary gifts to honor that special father figure in your life! We are offering unique cards, blank books, glass creations, sculpture, calligraphy, pocket aspirations, paintings of all sizes and media, and many other striking items for all tastes and budgets. Watch the video tour for inspiration.
Featured Artist for June: Liz Walker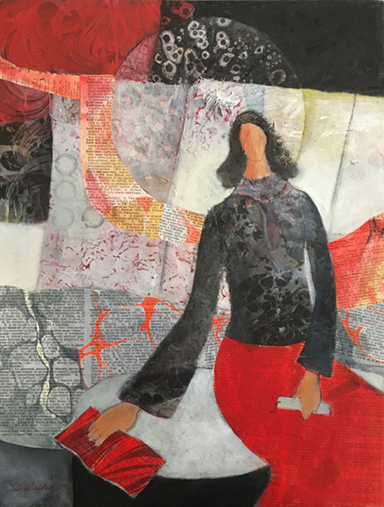 Liz is a Portland-based artist whose work conveys a sense of story. Her use of acrylic marbling enables her to turn unusual patterns and color combinations into subject matter by overpainting parts of the marbled paper with acrylic paint. She strives to create figurative work that focuses on our human/personal connections to one another. By omitting facial features from her figures, she invites viewers to bring their own experiences to the painting. Visit her website for more information!
Big Bold Painting for June: Rose West
A rose is a rose, and in June, they show us who is queen of the garden. Even if your name is not "Rose" (like mine is), these beauties beg to be explored in paint. Acrylic on canvas, 28" x 22".
Adult Classes and Workshops
Masks and social distancing are required as COVID-19 precautions for in-person classes. Please see our website for details and online registration.
Jean Anderson: Plein Air Painting for Beginners
Monday, June 14 and 21, 10 am-12 pm. Maximum of seven students per class. Two-session class. All levels.
Have you read about painting "en plein air" and wondered what it is all about? Have you considered doing it yourself but been afraid? This is the class for you. Students of all art levels will enjoy the experience of "plein air" painting. In the first class, we will discuss the "plein air" process and required equipment. My lesson will focus on how to distinguish subjects given a 365-degree view of a beautiful landscape. During the second class session, we will visit a location to practice these techniques. I plan to host the "plein air" expedition at a Metro-area lavender field, but this is subject to change.
Debbie Teeter: Intro to Watercolor
Tuesdays, July 6, 13, 20, and 27, 2-5 pm, 1060 NW Saltzman. Maximum of six students per class. Four-session class.
Learn the basics of watercolor and some creative approaches to working with it. Lessons will cover the unique properties of this medium, composition, color, and a few "bells and whistles". We will explore varied subject matter, and how other artists handle this medium. For a complete supply list and suggestions, please see the Village Gallery website.
Kim Black: Pine Needle Basketry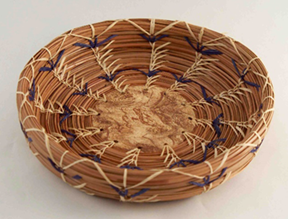 Saturday, July 24, 8:45 am-2:45 pm, 1060 NW Saltzman. Maximum of ten students per class.
This one-day class will cover instruction in beginning pine needle basketry skills. Students will start from a wood base and complete a 4-inch dish using two stitches. Material preparation will also be covered. It is a fun way to spend a day learning something new. All supplies are provided by instructor. Bring your lunch.
Kim Black: Beginning Gourd Class
Sunday, July 25, 8:45 am-2:45 pm, 1060 NW Saltzman. Maximum of eight students per class.
This class will cover the basics of working with gourds. We will learn how to clean, cut, dye, wood burn, paint, and add pine needles to a gourd. This is a fun class and does not require previous pine needle basketry skills. Please bring an apron, a mask, and any designs you may wish to put on your gourd. Bring your lunch.
Cedar Mill Farmers Market, Did You Know?
Saturdays, now through October 16, 9 am-2 pm, corner of NW Cornell Rd & Murray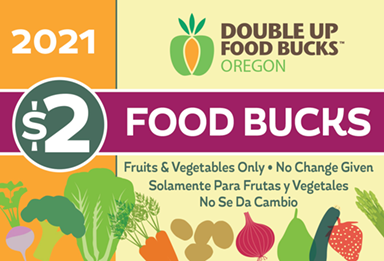 We love bringing the Cedar Mill Farmers Market to this community, and we also love seeing you every Saturday! Thank you for being a great, supportive community. Did you know that many of our vendors live in this area, as does our market board, our volunteers, and the market manager? We are all part of this community!
The Kids' Power of Produce Club is back—it is different, but it is returning this year in a "POP to Go" format. Each month will have a focus and an activity for kids (ages 4-12). Kids will receive a reusable market bag (while supplies last) on their first visit to the booth. In the bag will be the activity and two $1 tokens so that they can purchase a fresh fruit or vegetable of their choice. If children come back to the booth and tell us what they learned, show us a photo of them doing the activity, etc., they will receive an additional two tokens! So far, 75 kids have stopped in and gotten their POP!
We accept SNAP/EBT cards (Supplemental Nutrition Assistance Program cards). And thanks to the Farmers Market Fund and the Sunset Athletic Club, we match up to $10 each week to help put extra fresh produce into people's bags! Please come by, tell your friends, and take advantage of this.
Lastly, we would like to give a special shout out to the thousandth customer each week. If you are our thousandth customer, you will receive a market bag, $10 to spend at the market, and have your picture featured in our newsletter–who will it be each week? Perhaps you!
Want to be up to date on all the market happenings? Email "Newsletter" to ourcmfm@gmail.com to be added to our weekly newsletter. To learn more, please visit our website.
Jessica Angle Painting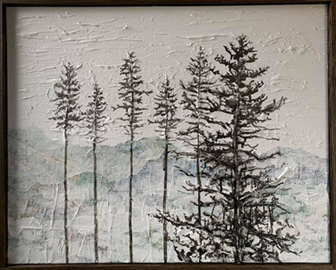 Hi, Neighbors! I'm a local artist and muralist and have some availability this summer to do some commissioned art pieces or murals for reasonable rates. I specialize in drawing, painting, and mixed media. You can check out my work on Facebook and email me at jess.angle@gmail.com if interested.
To learn more about commissioning art pieces, check out her Facebook page, or email her at jess.angle@gmail.com.
Cedar Mill Business Association
Tuesday, June 8, 12 pm via Zoom
The Cedar Mill Business Association continues our Monthly Speaker/Networking meetings via Zoom. Our speaker this month is Kevin Barton, District Attorney for Washington County. Kevin Barton is the District Attorney for Washington County. He was elected to office in May 2018. The Washington County DA's Office consists of over 130 employees whose mission is to seek justice and protect our community. Seeking justice means ensuring that every decision we make and every action we take meets the highest legal and ethical standards in order to promote justice and equity. Protecting our community means ensuring that our decisions promote public safety. We are delighted to have him speak to our community!
CMBA members will receive the Zoom link through our monthly E-Blast, so stay tuned. We invite guests to two free visits at no charge. Please contact our admin Chelsea at admin@cedarmillbiz.com to receive the link to meeting information. For more information about the Cedar Mill Business Association, please visit our website.
Sunset Credit Union: Four tips to buying the right car at the right price
Purchasing a new car, for the first time or the tenth, can be daunting. Besides a house,
it's probably the most you're going to pay for any single item! Here are some tips to help you on the way to getting your next car:
Buy used
Used cars are generally going to be more economical. Cars suffer the most depreciation in the first few years—including a big drop the moment the vehicle drives off the lot—so the goal is to find one that's a year or two old and in good shape.
Arrange financing
It's best to arrange for your loan before you go into a dealership. This affords you the time to shop around for better terms, and lets you make a decision without a high-pressure salesman sitting across from you.
Determine your needs
What's this car for? How many people will it be transporting, and how far? Are you going to be in a city where parking necessitates a smaller car? Will you need to hitch something to it? Make an honest assessment of your bottom-line needs.
Do your research
Once you've narrowed things down to a few models, check reputable third-party reviews. Check out edmunds.com, Consumer Reports, and Kelly Blue Book for vehicle pricing.
And if in-person negotiating really isn't your cup of tea, try an Auto Broker (such as Sunset Credit Union's Auto Solutions). You tell the Auto Broker the make, model, and any accessories you want in your next vehicle, and they do all the research and negotiating for you.
Sunset Science Park Federal Credit Union is open to anyone who lives, works or attends school in Washington County. For more information or to get a pre-approved auto loan, stop by their office (1100 NW Murray Blvd #200) or visit their website.