­­Cedar Mill and Bethany Library news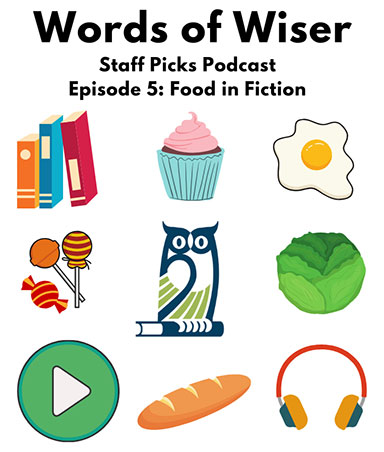 Holds service turned on
Users may place holds for library items at wccls.org. The holds system through our county is complex and involves multiple libraries and a centralized courier system. Since libraries are at different stages of reopening and all returns must be quarantined for 72 hours, delivery will be slower than it was before the pandemic. The automatic holds notification system will not be turned on until most libraries reach a common service level. Each library will be contacting their borrowers when holds are available to arrange the pickup process. Libraries will first focus on fulfilling holds for their users from their own local collections. This initial process is not as robust as our users experienced in the past, but a measured approach at this time keeps the system sustainable.
More information is available here.
A new system for contactless pickup
Your libraries set up safety protocols for staff to work in the building. Physical distancing, mask wearing, work team scheduling, enhanced cleaning and quarantining are all part of the new systems put into place. New books that were ordered in March were delivered and are now being processed.
We are using an appointment model because we can serve many more users than the "call a number when you arrive" model that may be used by other businesses. During this first stage of offering in-person services, in-library use will not be available. Libraries are no­­t allowed to offer in-library services until Phase 2 of the Governor's reopening plan. Cedar Mill and Bethany are still devising plans for limited in-library use, but rollout will only happen if it can be done safely without endangering users or staff.
We will not be opening our bookdrops at this time. All items are checked out through the end of July and we encourage our users to continue caring for library materials at home. All materials that are returned must be quarantined for 72 hours, so slowing the pace of returns will keep the system from breaking. With 80,000 items currently in our users' homes, accepting returns over a longer period of time is manageable. If they all arrive in a few days we simply do not have enough storage capacity to hold them for quarantine. This quantity of books would require 1.4 miles of shelving to hold them! We know many items will be returned, but keeping them a bit longer will help.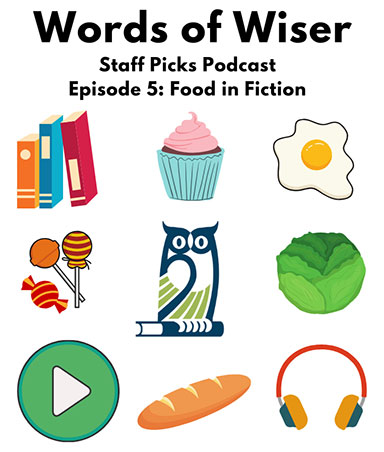 Library programs and events
Find event calendars, storytime schedules, printable event brochures and more at Library.CedarMill.org.
Libraries are currently closed or offering limited services. Visit library.cedarmill.org/news/coronavirus-covid-19 for updates.
Programs for kids
Storytime at Home
Monday–Friday, 10:30 am, Facebook
Mondays: Songs and Rhymes for Young Children or Baby Time; Tuesdays: Stories and Rhymes; Friday: Stories and Rhymes
Recorded videos also on YouTube and Instagram and will be posted to Facebook on Mondays, Tuesdays and Fridays at 10:30 am.
The Friendly Little Unicorn Puppet Show
Thursday July 9, 10:30-11:15 am, ages 3 and up
A young dragon and a young unicorn become friends! But a mean old troll wants to ruin their friendship by tricking the king of dragons and the queen of the unicorns into fighting each other. The two come together to save their parents and give the troll a makeover.
Little Bugs Big World
Thursday, July 16, 10:30-11:15 am, ages 3 and up, Facebook Prerecorded videos
The Sneaky Mayor of bug town Mr. Ess has decided to shut down the school! A caterpillar and ladybug make a bet to save the school by proving he's the meanest bug in the world. He bets that they can't visit 6 countries in 30 days because they are so little. So they prove him wrong and fly a hot air balloon around the world. They learn how to say hello in six different languages and meet different bugs that help them.
The Reluctant Dragon Puppet Show
Thursday, July 23, 10:30-11:15 am, ages 3 and up, Facebook Prerecorded videos
A story about a dragon that must show the village that he is a nice dragon, a knight trying to prove his knighthood and a shepherd boy that joins them together in friendship. They stage a fake fight to heroically "tame" the dragon. Using teamwork they accomplish unity.
Magic Show with Elsa and Anna from Frozen
Thursday, July 30, 10:30-11:15 am, ages 3 and up, Facebook Prerecorded videos
The snow queen and her sister have their very own magic show! Annabelle is practicing her summer magic while the Snow Queen does her winter magic. Flowers, lights and snow appear out of thin air. ‹
Programs for Teens
Writing a Dynamic College Application Essay
Wednesday, July 8, 7 pm, ages 16 +
Learn how to approach the college application essay from independent college counselor, Eric Delehoy. Meant for teens and parents approaching the college application process. Program will be done through Zoom. Register here and we will send out meeting details the day before the event. Presentation will be recorded.
Middle Grade Book Trivia
Friday, July 31, 3 pm, ages 10-18
Join us to celebrate the 'boy who lived' with some trivia and fun. Be prepared with a mobile device or second laptop to answer trivia questions as we meet virtually in Zoom. Dress in costume, decorate your room or find a themed background to see who can create the best Hogwarts Zoom room. Those who register will be emailed the Zoom meeting details the day before the event.
Programs for adults
Three on a Theme Book Talk
Wednesdays, 5 pm, adults and teens
Join us on Facebook as library assistant, Becca, brings us three book recommendations that all share a common theme! Past videos are on YouTube.
To see other books on the same theme, visit our Bibliocommons page and start reading!
(Online) Writers' Mill
Sunday, July 19, 1-3 pm, adults and older teens, online via Zoom
Contact laurab@wccls.org to register and learn more at Library.CedarMill.org
Whether you're writing just for fun, hoping for publication, or planning to self-publish, join us for a hands-on inspiring gathering of people who love to write. Newcomers welcome! If you already receive email from the Writer's Mill, you'll receive a link for this meeting a few days before the event. If you're new, welcome! Go visit our group website, portlandwritersmill.org to see the group's anthologies in the library catalog. For more information, contact group facilitator Sheila Deeth at SheilaD@portlandwritersmill.org.
(Online) Owl Book Group
Friday, July 31, 10:30 am–12 pm, adults and older teens, online via Zoom
Contact laurab@wccls.org to register and learn more at Library.CedarMill.org
Join us virtually this month to discuss Eleanor Oliphant is Completely Fine by Gail Honeyman. If you already receive email from the Owl Book Group, you'll receive a link for this meeting a few days before the event. If you're new, welcome! The group typically meets on the last Friday of each month. Newcomers are always welcome! For a complete list of titles, past and present, click visit: library.cedarmill.org/services/book-clubs/.