Development News July 2020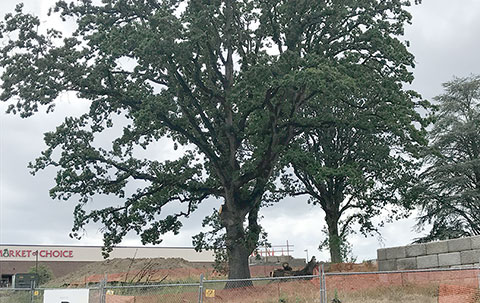 McDaniel commercial property sold, plans unknown
The nearly one-acre lot at 11800 NW McDaniel*, opposite Bonny Slope Elementary, was sold in January to "McDaniel Village LLC." We have been unable to get more information at press time, so it's unclear if the new owner is planning to use the plans that the previous owner, Jaime Lim, created for the property.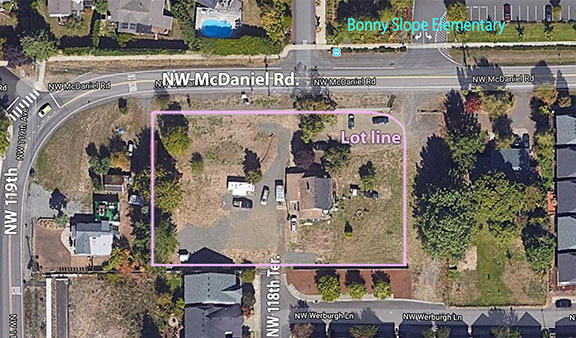 The property currently contains a house, motor homes, and outbuildings with an illegal access off 118th Terrace. It's unclear whether the county would allow a driveway onto the property from McDaniel, given the blind curve at 119th and the school entrance. However from the county map, it seems that a space between this lot and the lot to the right, and the curved corner, are right-of-way for a new road. It's unclear if that will occur.
The property is zoned Neighborhood Commercial. The county code says this is for "small to medium sized shopping and service facilities and limited office use… This District is intended to provide for the shopping and service needs of the immediate urban neighborhood. Neighborhood Commercial locations should be easily accessible by car and foot from neighborhoods in the area. Centers should have minimal negative impact on surrounding residential properties."
*The county map shows the address as 2555 NW 118th Terrace, although it's listed as McDaniel on other maps and on the sale announcement.
---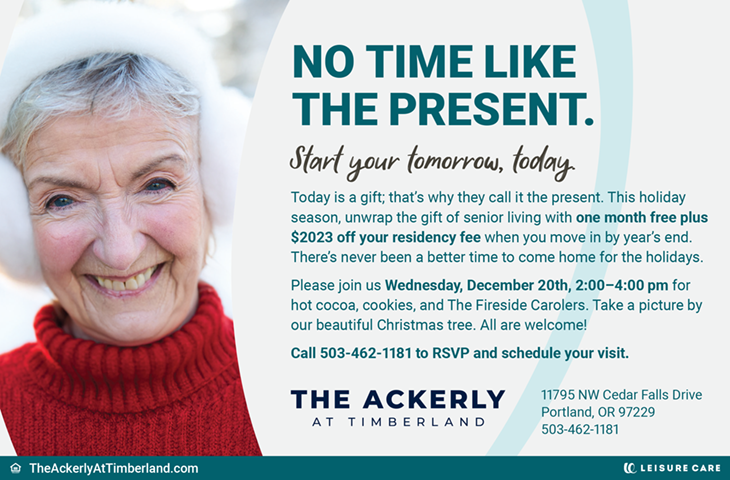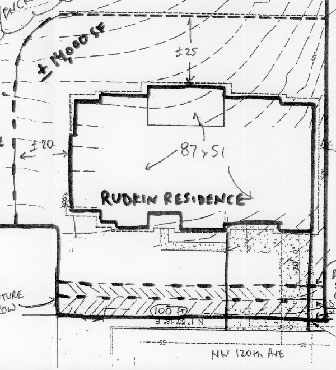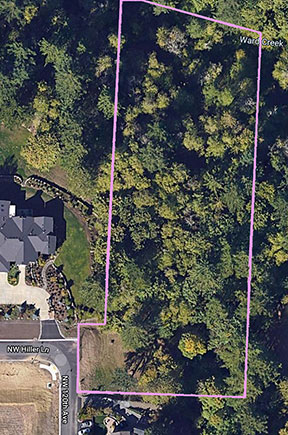 Development proposed for home site in Bonny Slope West
The applicants are proposing to build a house on one corner of a 2.5-acre lot at 4248 NW 120th Ave. that is mainly within a Significant Natural Resource area. The proposal would leave the balance of the site as open space with a conservation easement as required by Clean Water Services. Trees on the proposed home site have been removed.

The 14-day Public Comment period begins once the Public Notice is mailed out. Before that, to comment on the project, contact Paul Schaefer, 503-846-3822 or write to Land Use & Transportation Department, Washington County, 155 N. First Ave, MS13, Hillsboro, OR 97124. Include the Casefile #L20000149-SFD/TREE

You can also comment using the email link near the top of this page. Once the Notice is published, this project should appear in the list.
---
Construction beginning for Kirkland development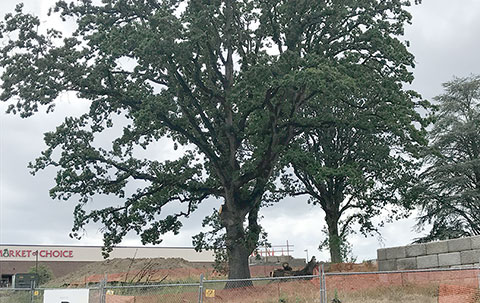 Clearing and excavation has begun on the final commercial segment of the Timberland area. The development was approved by Beaverton in July 2019.
Home2 Suites by Hilton will build an 89-room hotel at the northeast corner of the lot, across from The Ackerly. Two additional retail and office buildings will surround 173 shared parking spaces. We have no additional information on retail tenants.