Helen Fohl 1920-2020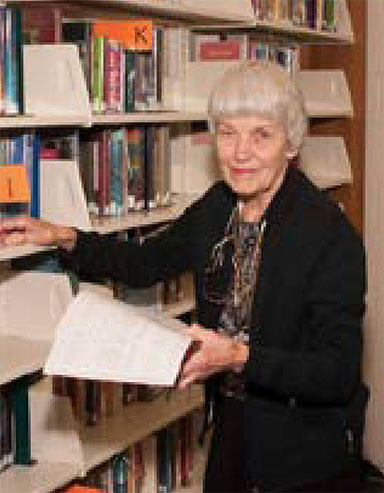 Independent, saucy, feisty, creative, whip-smart!
Helen Fohl was all these and so much more. Helen Lorrine Fohl was in her 100th year, just two months shy of celebrating her first century, when she passed away. Her loss to the Ackerly left empty shoes just too large to even try to fill. Her wonderful wit, her wise insight were blessings to us all, noted one neighbor. She added, "I shall miss you more than anyone could know."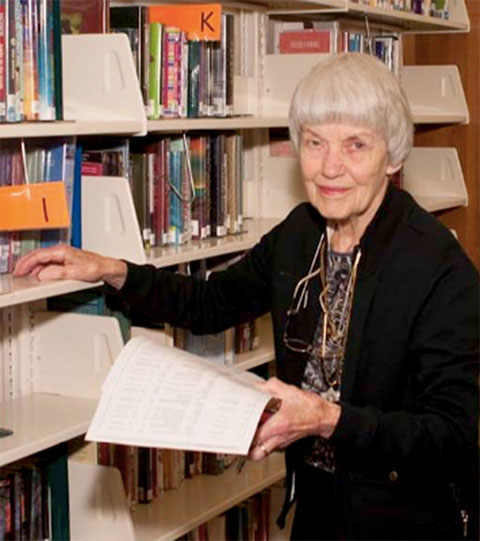 Born July 14, 1920, Helen grew up in small-town Minnesota,. She was four when her mother passed away and she went to live with her mother's best friend, Anna Christensen. The town of 131 was mostly Danish. Anna loved to have people over for coffee and she would send Helen door-to-door notifying neighbors, since there were no phones in the community. Since there was a language barrier, Helen was instructed to say in a strong voice, "Anna, coffee," and they would follow her home.
Her faith became an integral part of her life—St. Matthews Lutheran Church in Beaverton seldom had an event without Helen's participation. She continued that tradition until the end with activities such as Habitat for Humanity, Small Group Bible Study, the annual huge "garage" sale, and many more.
Here at Ackerly, Helen was a steady presence at Current Events group discussions, lectures from Great Courses, and hands-on craft events. "We all looked forward to hearing what Helen had to say," said one participant. "Her point of view was always spot on."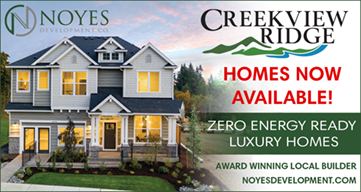 Helen began teaching school at an early age in a one-room school in Sleepy Eye, Minnesota, where she was also the janitor and fire-starter. She received a teaching certificate from Mankato State College in 1940 and went on to teach in the Midwest as well as in Seattle and Beaverton, and taught until 1983.
Helen Andersen and Michael (Mick) Fohl met in high school. Helen enjoyed going to the movies with him since he would buy her ice cream after the film. Since the movie was a quarter, she never had the money to buy ice cream for herself.
In the early '40s, Helen moved to Seattle, planning to become "Rosie the Riveter" and bring the boys home! But instead her new friends insisted that she was a natural educator and she got hired at her first interview to teach fourth grade. It was actually more like she hired the district as, at her first interview she introduced herself by saying, "Hello. I am your fourth grade teacher!"
But when Mick came home from the service and they married, she temporarily retired since only single women could be teachers in that day and age. They soon moved to Portland where Mick had a job as a chief engineer with General Telephone. They settled in Cedar Mill area where Helen remained until she moved to the Ackerly at Timberland.
Helen taught elementary school at Fir Grove shortly after that school opened. She was an early proponent for team teaching, and in fact she and another teacher established a program that was highly successful. "However' she said, "we could not tell anyone about it including the principal. When he found out, though, he was very encouraging."
She also volunteered at the Cedar Mill Library from 2001 until 2016. In a commemoration the library said, "She had an indomitable enthusiasm and a lust for life."
Helen and Mick were married for more than 50 years and travelled the world, visiting all parts of the globe, and Helen collected souvenir spoons as a remembrance of where they had been.
After her passing, one friend remarked, "I read recently that each day is a painting of our lives. Helen's life gifted us with a masterpiece."