CPO 1 News July 2021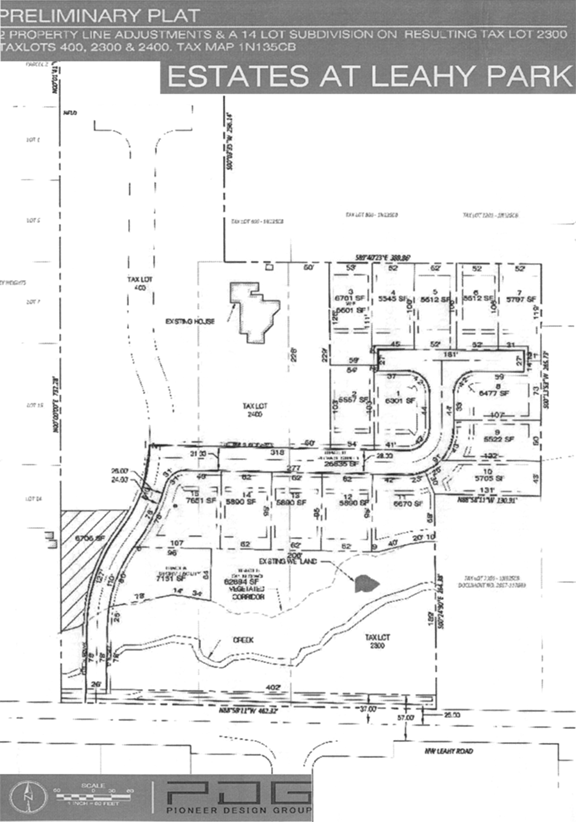 No July or August meetings
We normally take a month off in August and advise our members to participate in National Night Out instead. Because of difficulty scheduling our program, we're not going to meet in July either. We're putting together a selection of great topics for the September 14 meeting, so we'll see you then.
Neighborhood meetings
CUMC affordable housing
Wednesday, July 7, 6 pm, Christ United Methodist Church Sanctuary Room, 12755 NW Dogwood Street (masks required)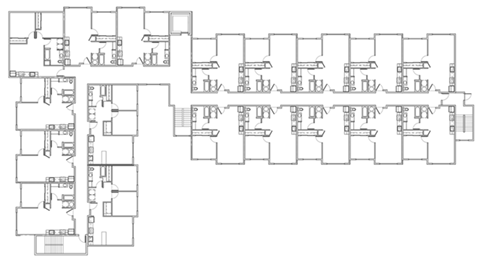 Cascadia Planning + Development Services is representing the developer of the property at 985 and 1035 NW Saltzman Road. The developer is proposing a 54-unit retirement housing community on the site. Prior to submitting a land use application to the county, they wish to discuss the proposal with the community.
We wrote about the development in February 2021. In May, Christ United Methodist Church was notified that the $5.4 million housing bond from local government entity Metro was granted for the project. It was the last piece of funding the church needed to secure to get to work on its $15 million Saltzman Road Apartment Complex.
Neighborhood meetings are open to all interested. Notice is provided to nearby neighbors and to the CPO. It's a great time for everyone to learn more, ask questions, and bring up issues that may affect the development.
Estates at Leahy Park Neighborhood Meeting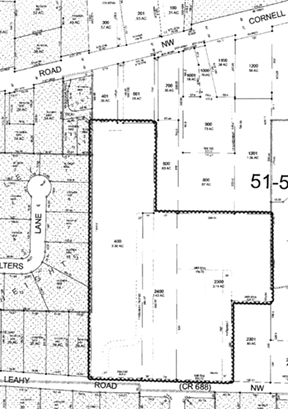 Pioneer Design Group, Inc. is representing the developer of property at 10345 and 10405 NW Leahy Road in Washington County's R-5 (5 residential lots per acres) zoning.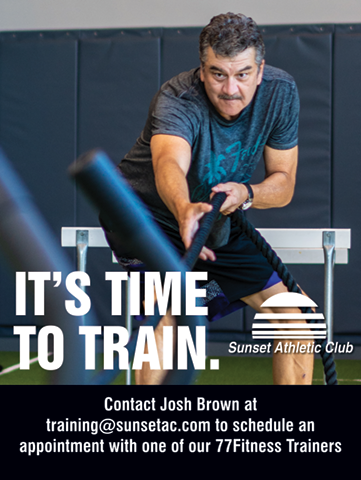 The developer is considering a proposal for a 15-lot subdivision for single-family detached homes, in addition to the retention of the home at 10345 NW Leahy on a large lot.
Prior to applying to the Washington County department of Land Use & Transportation, they would like to discuss the proposal in more detail with the neighbors. Please note this meeting will be an informational meeting on preliminary development plans. These plans may be altered prior to submittal.
The existing dwelling at 10345 NW Leahy will be demolished or otherwise removed. Individual lots will be accessed via a new internal street access, which is proposed as a private street to allow for increased preservation of significant natural resources adjacent to NW Leahy Road. North of the resource area, the new private street will allow for parking on both sides of the street. A vehicle turnaround is located at the terminus of the private street, and sidewalks will connect the new homes to Leahy Road.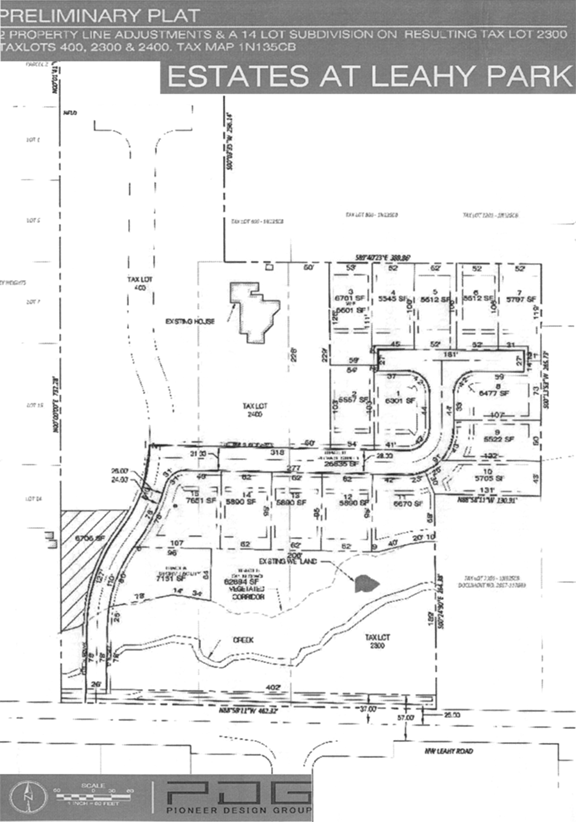 The surrounding zoning in all directions from the subject site is R-5. While the site measures approximately 8.06 acres, when excluding the proposed area for 10405 NW Leahy, and the significant natural resource areas, the remaining development site is approximately 3.1 acres. The minimum density is 12 units, and the maximum is 16. Accordingly, the 15 lots proposed are within the density requirements for the site.
Stormwater runoff from the development will be managed on-site in accordance with Clean Water Services' requirements, with a stormwater management facility located within Tract A.
All interested parties are invited to join the virtual meeting. Due to the nature of a virtual meeting, we will have limited opportunity to respond to live questions. After reviewing these materials, if you have questions you would like answered during the meeting, please send an email to whayson@pd-grp.com. All questions received prior to 4 pm on July 12 will be answered during the meeting.
Damascus Street subdivision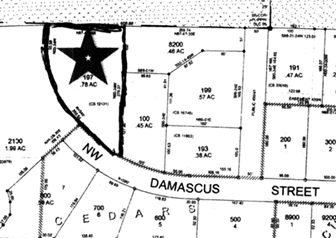 A virtual Neighborhood Meeting was held on Wednesday, June 30 for a proposed four-lot subdivision at the west end of Damascus St. The .78-acre lot is somewhat steep, and the homes will be accessed by a private drive up the middle, with a sidewalk that could provide pedestrian access to the lot to the north should that ever be developed. Neighbors asked about the existing trees, stormwater runoff, and other issues. The property is zoned R-6 which would call for a minimum density of four lots and a maximum density of five.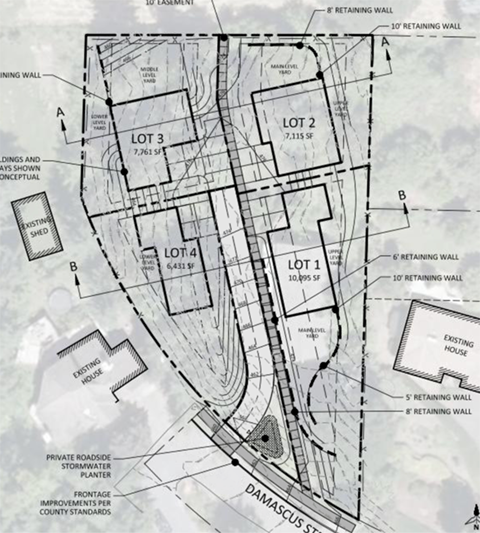 CPO 1 June Meeting Summary
Vicky Siah & Bruce Bartlett
Chair Virginia Bruce opened the June 8 CPO 1 meeting with an introduction to "buy nothing" groups on Facebook. A post on "Buy Nothing Northwest Heights/Bonny Slope, NW Portland" is looking for unopened women's hygiene products to support an array of women's shelters in the region. Buy Nothing groups in the area include Northwest Heights/Bonny Slope and Cedar Hills/Cedar Mill. Residents are assigned to the correct group by the admins.
Chair Bruce introduced the Washington County Committee for Community Involvement (CCI) Code and Ordinance Subcommittee which holds meetings at 4 pm on the second Wednesday of each month with the quintessential objective of introducing community-oriented changes to the Community Development Code. If you are interested in participating in this subcommittee, please contact Mary Manseau at marymanseau@gmail.com
Brenda Schaffer from the Washington County Sheriff's Office (WCSO) reminded CPO 1 to close car windows and doors. Likewise, garages should be closed at the end of the day. Windows in households with children should not be open more than four inches to prevent accidents. For water safety when boating, life vests are required to be worn for all children 12 years and younger, but those older must have access to one in the boat.
Brian Yourstone from Tualatin Hills Park & Recreation District (THPRD) announced that face masks will not be required for those who show proof of vaccination; youth and the staff who serve them will continue to wear masks. For swimming, splash pads at the Cedar Hills Park opened on June 1 along with Timberland and Reflections Plaza. Four indoor pools at Conestoga, Somerset West, and Raleigh Park are now open.
Karen Debaker and Shannon Huggins provided a spotlight presentation on Clean Water Services (CWS). CWS is a public water resources utility that is nationally recognized for its pioneering advancements in sewage treatment technology, environmental education, business process reengineering, resource recovery, surface water management, Tualatin River flow management, and regulatory compliance. Phosphorus Recovery processes were developed by CWS, reducing the phosphorus load in the waste stream, and making it commercially available.
They are proposing a modest rate increase in water rates, noting that rates were not raised in 2020 due to the pandemic. More information about the budget can be found on the CleanWater Services website.
Bruce Bartlett, CPO 1 co-chair and current chair of the Wash. Co. Enhanced Sheriff's Patrol District Advisory Committee (ESPDAC), provided updates on the WCSO and the committee's work. Topics that the ESPDAC discusses include whether to employ body-worn cameras on deputies, administration and patrol updates, rates of arrest by demographics, internal affairs such as the Molina settlement, monitoring nuisance properties, and illegal parking in handicapped spaces. The committee meets bimonthly to review and offer recommendations on the level and type of law enforcement strategies.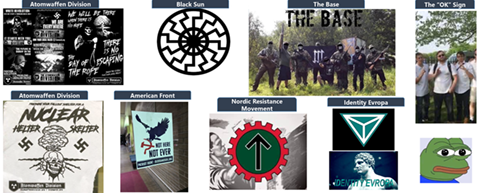 Bartlett continued with a summary of a presentation the group receieved from WCSO on domestic terrorism. There are approximately a dozen active highly-organized white supremist and right-wing hate groups being monitored nationally and in our region, as well as the diffuse anti-fascist group "Antifa." If residents see hate symbols around Washington County, they should report them to the Sheriff's Office through the non-emergency number 503-629-0111.
For information on their policies and practices, the WCSO provides public-facing documents here.
To conclude the meeting, Bartlett elaborated on changes in the US Postal Service. There are two support efforts in process: "Delivering for America" and H.R.3076/S.1720. The former refers to the USPS' 10-Year Plan, and the latter is a federal bipartisan legislature effort to reform and enhance the USPS. Detailed information on these efforts can be found in the June 2021 edition of Cedar Mill News.