Road News July 2021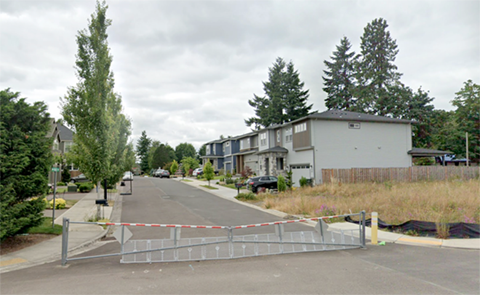 Ridge/McDaniel gate update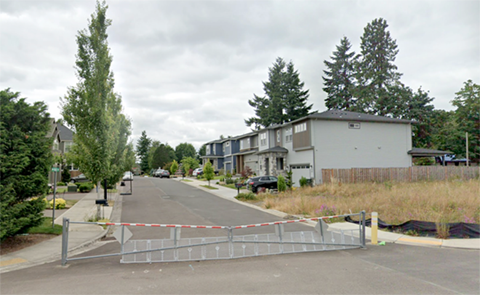 We checked with Land Use and Transportation about whether a decision has been reached to open the fire gate between McDaniel Road and Ridge Road. Neighbors had a range of opinions on it.
Melissa De Lyser, Public Affairs and Communications Manager, says, "The decision to remove the fire gate is an administrative one. The decision will be made by the County Engineer based on a determination that the intersection meets applicable safety standards. The County Engineer has begun the necessary review of relevant safety standards and sight distance information. We do not have a completion date yet."
Kenny Terrace bike-ped and widening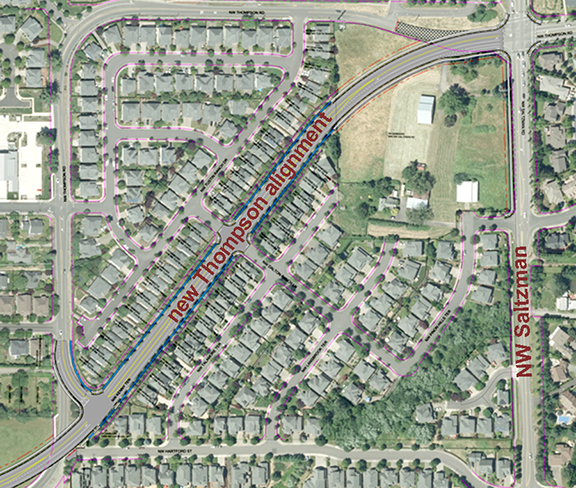 The Board of County Commissioners (BCC) discussed options during a Work Session in February, and neighbors have been concerned that a decision was made at that meeting about the plan. No decision has been made and no meeting has been scheduled at press time.
The issues include how many trees will be cut to provide for wider sidewalks, where the sidewalk will go (curb-tight by the street or separated by trees and planting), and whether a turn lane is necessary for the length of the road. CPO 7 leader Mary Manseau notes, "Sidewalk standards have changed to six-feet since the original five-foot sidewalks were constructed. The recognition of the need for wider sidewalks was identified by the commissioners because of the location of the school, the location of the neighborhood center and the plans for a THPRD park on the SW corner of Saltzman and Thompson." She says the neighborhood controversy could have been avoided if another advisory group had been formed, (Recommendations from a 2002 Committee were rejected by Commissioners because of the cost.)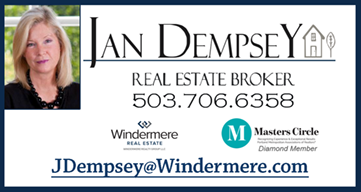 We'll keep an eye on this and let people know when a recommendation will be brought to BCC for a decision.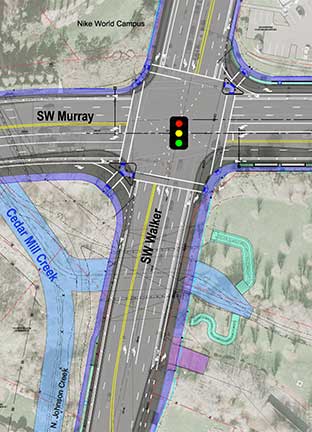 Walker/Murray intersection project
The intersection of Murray and Walker will be widened to include dual left turn lanes and dedicated right turn lanes on all four approaches at the intersection. A third southbound through lane will also be added to Murray Boulevard from south of Butner Road through the Walker Road intersection. The additional through lane will become a dedicated right turn lane at the entrance to the Nike campus at Bowerman Drive, south of the intersection.
Construction is now expected to begin in October 2021.
Maintenance and mowing on our roads
With fire safety on everyone's mind lately, we asked about how the county schedules mowing in medians and roadsides. Some tall dry grass in the median of Cornell prompted us to ask whether it was on the county's list of regular maintenance. Turned out that it is, but we took an additional step of filling out a form on the county website to request service.
Anyone can use the form to notify the county of problems in and near roads, including potholes, dangerous debris or dead animals, flooding, buckling, or any other road hazard that they may not be aware of.
Laidlaw road closure
July 6-19, 2021
A culvert project for new construction will close NW Laidlaw Rd. between NW Saltzman Rd. and NW 124th. NW Saltzman Rd. and NW Thompson Rd. will serve as detour routes. Local access for residents will be available.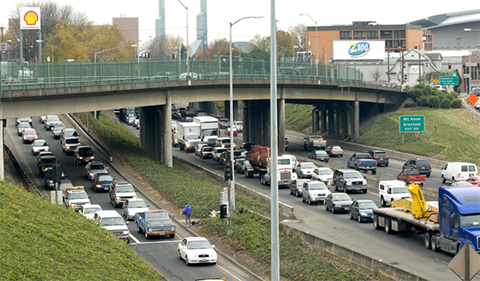 ODOT News
Pedestrian and Bicycle Strategic Funding Program
The Oregon Transportation Commission approved $55 million for strategic pedestrian and bicycle infrastructure improvements in the 2024-2027 Statewide Transportation Improvement Program (STIP). This is part of a $255 million investment in the Public and Active Transportation Program.
2021-2027 Statewide Transportation Improvement Program
Learn about future investments in congestion relief and freight mobility projects on this website.
Night paving on Sunset Highway
ODOT is working throughout the summer and fall to improve approximately six miles of US 26 (Sunset Highway) by repaving in both directions from Cornell Road to the Sylvan interchange, including several on- and off-ramps.
We are also repairing bridges and bridge joints in the project. Curb ramps at each repaved on- and off-ramp will also be upgraded to meet Americans with Disabilities Act (ADA) standards.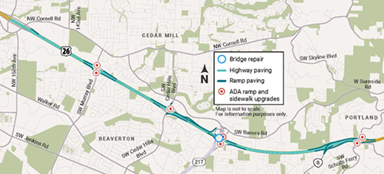 Nighttime construction work and traffic impacts can take place on any night, but will mostly follow a Sunday through Thursday schedule, in addition to ongoing curb ramp work during the day. Bridge work will start in August, and the project team will begin striping the roadway in September.
To maintain a safe work zone for travelers and construction crews during construction, travel lanes and segments of US 26 and on- and off-ramps will close to traffic on various nights. Traffic control with signed detour routes will be provided. Expect traffic delays.
Traffic impacts during construction include: Nighttime full closures of US 26 at interchanges within the project corridor. Traffic will be detoured to adjacent on- and off-ramps; Nighttime single and double lane closures on US 26. Single lane closures will begin as early as 8:30 pm and double lanes as early as 10 pm All lanes will open by 5:30 am weekdays (later on weekends); Nighttime lane closures and full closures of on- and off-ramps in the project area. These can happen as early as 9 pm, open by 5 am (later on weekends). Lane closures on local streets, sidewalk closures and temporary ADA-accessible pedestrian detours where on- and off-ramps meet local streets.