Development News May 2021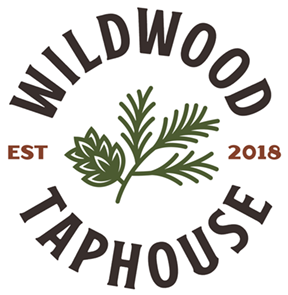 Milltowner Center update
We're delighted to share the news of another new tenant for the Milltowner Center. Wildwood Taphouse will open its second location in the space across the driveway from CVS. We'll bring you more details as soon as we get them!
Dogtopia opening in Kirkland Place

Award-winning dog daycare and boarding will be coming to Cedar Mill this summer when Dogtopia opens its third Portland-area location in the Kirkland Place development at 118th and Barnes, across from Market of Choice.
Services will include: open-play daycare in impressive playrooms managed by Portland's only certified Canine Coaches; overnight and long-term boarding, where pet parents can select between home-style crates or private suites; spa services, including baths, brush-outs, nail trims, ear cleanings, and teeth brushing; and fun for dog owners, including web cams; periodic report cards for daycare attendees; fun-filled events calendars every month; and visits that benefit Dogtopia Foundation's charities.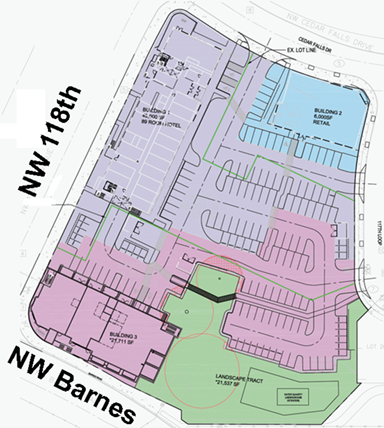 "To date, we've hosted hundreds of Oregon's most delightful dogs at our South Waterfront and Lake Oswego locations, and we're excited to offer that same level of quality service and fun to new four-legged friends in the Cedar Mill area," says Anita Davis, Dogtopia's Oregon partner. Dogtopia will announce specifics around the grand opening, including the opening date, in the coming weeks. For more information about Dogtopia Cedar Mill, visit them online.
Stickmen Brewing
The popular brewpub is now announcing they will open in February 2022.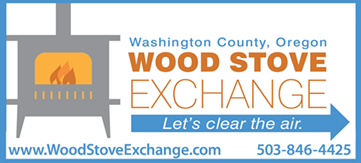 Peterkort parking lot

It looks like the new parking lot adjacent to the Sunset Transit Center is nearly finished, but we've been unable to connect with J. Peterkort Co. to confirm an opening date. The main entrance is on Barnes Road.